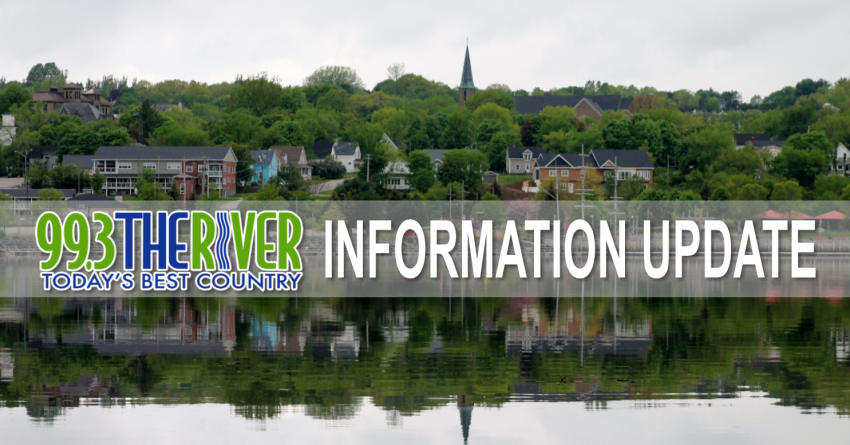 99.3 The River News – June 3, 2019
(FROM MBS NEWSROOM)
LOBSTER
The New Brunswick president of the Maritime Fishermen's Union says lobster
fishers aren't happy with the price they're getting for this year's catch.
Fishers in northeastern New Brunswick say they're getting between $5.50 and
$6.00 a pound after three weeks out on the water.
But Rejean Comeau says the harvesters were hoping the price would stabilize
at between $6.00 and $6.50.
Landings have returned to normal after a slow start to the season and Comeau
says harvesters should expect similar results to last year.
—-
NO MORE PLASTIC FOR BOOZE
NB Liquor has announced it will not longer be giving plastic bags to
customers.
Spokesperson Mark Barbour tells Radio Canada the crown corporation hasn't set
a date yet, nor have they decided on the replacement.
Barbour says paper or reusable bags are options.
PEI has already announced it will ban businesses from providing plastic bags
starting next month.
—-
MEASLES GENERAL
The number of confirmed cases of measles continues to grow in New Brunswick.
The province's chief medical officer confirmed yesterday there have been at
least 12 cases of the highly contagious disease in the Saint John area.
Doctor Jennifer Russell says the latest infection involves someone who either
works or studies at Hampton High School, northeast of Saint John.
All 12 cases are linked to New Brunswick's first confirmed case _ a person
who had travelled outside the province and then showed up at an hospital
emergency room in Saint John in late May.
—-
Apricot seed recall
Apricot Power brand apricot seeds and apricot seed meal are being recalled
because of the possibility of cyanide poisoning.
The Canadian Food Inspection Agency says the products contain the natural
toxin amygdalin, which has the potential to release cyanide
when the bitter apricot seed kernels are ingested.
The agency says humans can "detoxify"' small amounts of cyanide, but high
amounts can be lethal.
—
Inquiry
The much-awaited final report of a national inquiry into missing and murdered
Indigenous women and girls will be released today, but there is already a
leak.
The Canadian Press has learned the report says Canadian society has shown an
"appalling apathy" towards addressing the issue. The inquiry's
commissioners reach the explosive conclusion that the apathy "amounts to
genocide". Their report urges all actors in the justice system to build
working relationships with Indigenous Peoples.
—-
SPORTS
Golden State beat the Raptors 109-104 to tie the series. Game three goes
Wednesday in California.
The Blue Jays wrapped up a week long road trip with no wins, including a 5-1
loss in Colorado. Red Sox beat the Yankees 8-5.