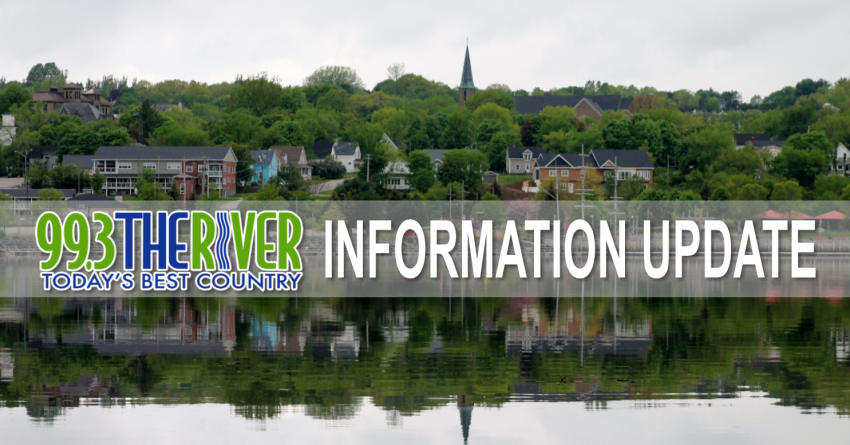 99.3 The River News – June 28, 2019
(FROM MBS NEWSROOM)
Fatal crash
An 18-year-old man from the Acadian Peninsula has died following a
single-vehicle crash on the outskirts of Sainte-Marie-Saint-Raphaël.
RCMP were called to a vehicle in a ditch on Route 305 yesterday morning where
it had rolled over. An 18-year-old man was ejected from the vehicle and died
as a result of his injuries. An 18-year-old woman was taken to hospital with
non-life-threatening injuries.
The investigation continues.
—-
DRUGS
A man and woman are facing charges after the RCMP seized drugs and cash from
a home in Tabusintac.
Mounties executed a search warrant at the home on Ross Road and seized
cocaine and cash. A 44-year-old man and 41-year-old woman were arrested. Both
have since been released and will appear in court in Miramichi in October.
—-
Rock n' roll weekend
The Canada Day weekend is a busy one in Miramichi.
The Rock and Roll festival kicked off yesterday evening with the Splash and
Boots show for the kids.
The action continues today (fri) with entertainment and kids activities
starting at 9:00am at Queen Elizabeth Park and then the concert by the
Retronators (formerly GTO) at 8:30 this evening.
Just as the Rock 'n' Roll Festival winds down Sunday, the Fishermen Pow Wow
picks up with a cultural and artisan village.
The fire works are set for 10:30 Sunday night on the Newcastle waterfront.
Canada Day Monday starts with the sunrise ceremony at 6:00am, parade of boats
at 9:00am.
—-
FEMALE FIREFIGHTER SURVEY
The University of New Brunswick is putting a call out to female firefighters
to share their experiences.
UNB is conducting a study for women who have made their career working in the
Candian Fire Services.
The study will involve interviews with the women to share thier day to day
experiences working within the male dominated profession.
That data will be used to answer questions around barriers women face in the
field… such as discrimination and how they navigate their environment.
The release says women only represent 4-point-4-percent of active
firefighters. Those interested can contact the University.
—-
YOUNG LIQUOR AD
A NB Liquor advertisement has come under fire for featuring what many think
is an underage woman.
According to CBC the full-page newspaper ad promoting gin and vodka coolers
appears to have someone that is not of legal drinking age.
Some are saying its irresponsible for NB Liquor to feature someone who looks
so young.
NB Liquor spokesperson Mark Barbour disagrees with the uncertainty of the
models age, but says its a good chance to remind people that the agency IDs
anyone who looks under 30
—-
RADIO PED
A former Fredericton radio show host has been scheduled to stand trial in
October a sex charge in Puerto Rico.
44 year-old Trevor Doyle is accused of arranging to meet for a sexual
encounter with someone he believed to be an underaged girl.
Doyle was actually texting and making arrangements with an FBI agent posing
as a 13-year-old girl. He's now been ordered to stand trial for the attempted
sexual enticement of a minor of October 10th. If convicted Doyle could face
10 years in prison.
—-
Right-Whales-Dead
Another dead endangered right whale has been sighted drifting off the Gaspe
Peninsula. That raises the total number of deaths in Canadian waters this
year to six.
The new information comes as an expert accuses officials of not responding
quickly enough to this year's migration of the right whales. Laurie Murison,
of the Grand Manan Whale and Seabird Research Station, says while vessel
speed limits and other measures are now in place, that response should have
come sooner.
—-
BAD AT HISTORY
A new poll suggests Canadians aren't too familiar with the more unique parts
of our country's history.
The online survey from Historica Canada — the organization behind the
country's Heritage Minutes — quizzed respondents on 30 pieces of quirky
Canadiana, with 67 per cent getting a failing grade.
Historica says scores were particularly poor for questions related to science
and innovation.
Historica Chief Executive Officer Anthony Wilson-Smith says people who think
Canadian history is boring haven't bothered to look closely.
—-
ENVIRONMENT MINISTERS MEETING
Environment Minister Catherine McKenna says consistent standards and targets
for companies that produce plastic waste or use it to package their products
are needed.
She was speaking at a meeting of environment ministers in Halifax, where it
was announced they have the beginnings of an action plan to gradually
harmonize recycling and reduction of plastic waste.
Tension also continued between McKenna and ministers from conservative
governments over the federal carbon tax.
Five of the provinces at the table are challenging or plan to challenge
Ottawa in court over it and a decision in Ontario's case is coming today.
(Friday)
—-
SPORTS
The Blue Bombers won their first home-opener in five seasons 28-21 over
Edmonton.
The Blue jays had the day off. So did the Red Sox as they travelled to London
with the Yankees for two weekend games.