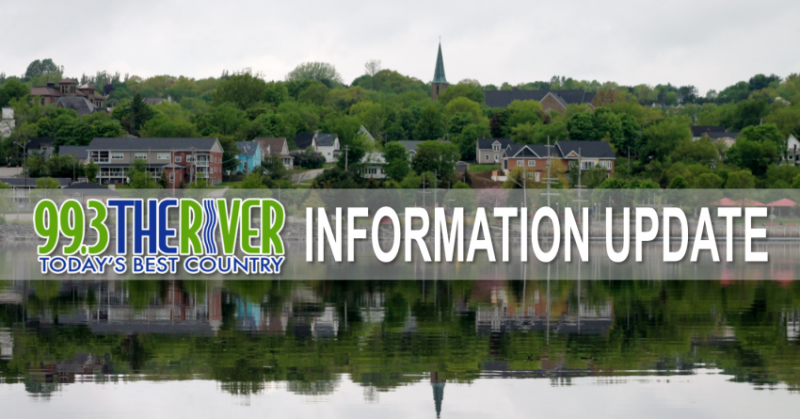 99.3 The River News—-June 26th, 2020
ALL STORIES FROM MBS NEWSROOM
—-
CENTENNIAL BRIDGE 
Work to refurbish the iconic Miramichi Centennial Bridge is being delayed once again with the cancellation of a recent contract due to costs.
According to CBC, Transporation Minister Bill Oliver told a standing committee the overhaul of the primary link between northern and southern New Brunswick has become too costly to proceed. Oliver says the estimated costs of the latest phase or work ballooned to more than 40% over budget.
One scenario to cut costs is completely closing the bridge for several months or a year to do deck work and Oliver says he will talk with local officials to see if there's tolerance for that.
—-
 ONE LANE 
CN Rail has issued an advisory that Islandview Drive will be reduced to one lane on Tuesday, June 30th. The lane reduction,  starting at 7am next Tuesday, is to complete repairs at the railway crossing.
—-
VIRTUAL GRAVESIDE VISITS
Our Miramichi Heritage Family Group has launched a facebook group which will allow people who've moved away to visit the graves of their loved ones here…virtually.
Karl Wade tells the Leader they began an online archive of the region's cemeteries in 2018. Now on their facebook page members can find photos of headstones from over 20 graveyards. Wade says members of Our Miramichi Heritage Family Group can now visit their passed family members without leaving their home.  Wade will be at Saint Patrick's Church Cemetery in Nelson next week snapping shots of gravestones there to add to the website.
—-
COVID UPDATE     
There were no new cases of COVID-19 reported yesterday and two more people have recovered leaving 14 active cases in the province.
The last confirmed case was a travel related case on Tuesday in the Moncton region.
A statement from public health says 28 people diagnosed during the outbreak in the Campbellton region have now recovered as well.
Two of the active cases are in hospital with one of those in ICU.
Nationally numbers are also slowing with confirmed cases still in the 102-thousand range with 8504 virus related deaths.
—-
DALHOUSIE FIRE
A fire yesterday in Dalhousie has displaced two men.
Crews were called shortly after midnight to the fire on Victoria Street.
A two-storey house containing two apartments was damaged, but no injuries were reported.
The Red Cross is assisting a man and his father-in-law from one apartment with emergency lodging and purchases. The other apartment was vacant.
—-
WESTJET LAYOFFS
Airlines have been suffering with the massive drop in air tavel caused by the pandemic.
Now Westjet has announced it is laying off over 3,300 employees permanently.
It had already laid off about half its staff temporarily.
430 of the jobs being cut  are at its call centres in Moncton, Halifax, Calgary, and Vancouver. 2,300 other cuts are operational staff like customer service agents and baggage handlers.
WestJet CEO Ed Sims says they will be contracting out operations at most domestic airports and he's hoping the companies that take over their services will hire on the Westjet employees he's laying off.
—-
 SALMON 
A report from a group advocating for the conservation of wild Atlantic salmon says the number of large salmon returning to North America rivers fell to near historic lows last year.
The Atlantic Salmon Federation's annual "State of Wild Atlantic Salmon Report" released yesterday indicates returns for large salmon last year were the third lowest in the past five decades.
The federation says there has been a "continuing of  a downward trend that threatens the sustainability of the species."
The group's scientists estimate just under 104-thousand large salmon returned to the 86 rivers studied, down from estimates of about 132 thousand the year before.
—-
 PROCESSIONS  
People in Truro and Halifax lined the streets to pay tribute to fallen heros as four crew members from April's helicopter crash in the Ionian Sea arrived home.
The processions left the Airport an hour late at 6:45… Sub.-Lt. Matthew Pyke and family was transported by motorcade to a funeral home in his hometown of Truro.  The bodies of Capt. Brenden MacDonald, Capt. Maxime Miron-Morin, and Master Cpl. Matthew Cousins proceeded through the streets of Halifax with onlookers draped in Canadian flags.
Families were accompanied by military and civilian dignitaries in the police-escorted motorcades.