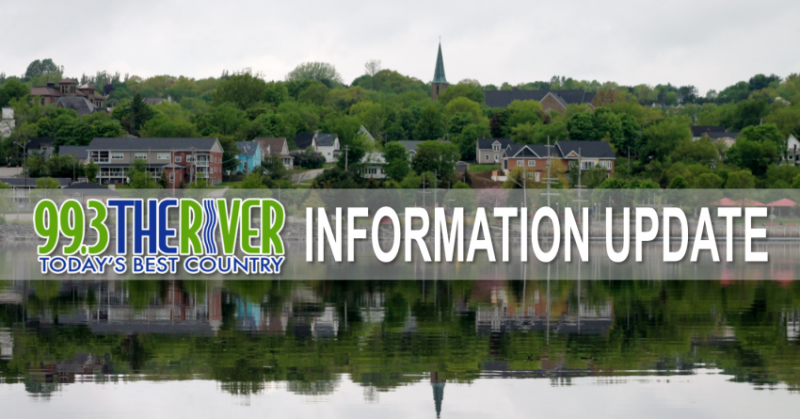 99.3 The River News—-June 23rd, 2020
ALL STORIES FROM MBS NEWSROOM
—-
FIELDS AND PLAYGROUNDS       
Playgrounds and sports fields are reopening in Miramichi.
Mayor Adam Lordon says only some central locations will have equipment sanitized regularly. Ballfields will also be open for public use. Public eating areas are also being created at Ritchie Wharf and Waterford Green.
Public washrooms and the splash pad will also open, with supervision at the Ritchie Wharf park.
No decision has been made on whether or not the Kinsmen Pool or Outdoor pool in Chatham will reopen, but programming is set resume at the Golden Hawk Rec Centre. Lordon's post idenitifes July 6th as the target date for most of the reopenings.
—-
CARDY ON ANTIVAXXERS       
The defeat of Education Minister Dominic Cardy's controversial mandatory vaccination bill has not stopped him from speaking out against what he calls anti-vaxxers.
Cardy speaking with CTV says he's going to confront them in the same way he would people who are racist or sexist or homophobic, by calling them out and telling them their views are unacceptable in 2020.
Anti-vaxxers are a group of people who oppose vaccination questioning the safety and effectiveness of them. Cardy says he will contine to challenge their views as long as he's elected.
Liberal Leader Kevin Vikcers says some of Cardy's language is inappropriate and not conducive to collaboration and cooperation.
—-
 COVID UPDATE             
No new cases were announced by the province yesterday putting the active case count at 27.
Total cases for New Brunswick now sits at 164 with 135 considered recovered with two deaths at the longterm care facility in Atholville.
Two of those cases are currently in hospital with one in intensive care at the Campbellton Regional Hospital.
Nationally numbers have slowed, but we still have 101-thousand cases and 8,436 virus related deaths.
—-
RAYMOND JURY 
A judge had decided Matthew Raymond will face a single jury to judge both his mental fitness and guilt.
Raymond has been charged with the killing of police officers Robb Costello and Sara Burns and civillians Donnie Robichaud and Bobbie Lee Wright in Fredericton in August of 2018.
One jury will assess if Raymond understands the charges against him and the consequences… if they find he is… that same jury will decide if he is guilty of first-degree murder.
Justice Fred Ferguson ruled it is Raymonds right to have only one jury if he chooses… Jury selection begins August 17th.
—-
 HORIZON VISITS   
Horizon Health released it's new rules for hospital visitation yesterday.
All patients are now allowed one visitor, over the age of 12, for up to one hour, between 2pm and 8pm each day.
Visitors will be screened and wil be required to wear a mask and maintain physical distancing. Two visitors will be allowed for palliative care patients.
Horizon is encouraged anyone who expects their loved one to be discharged from the hospital within the next seven days not to visit.
—-
COVID
The nation's new top banker is out with an assessment of the COVID-19 economic recovery.
In his first speech as governor of the Bank of Canada, Tiff Macklem is telling Canadians not to expect a short and sharp economic bounce-back expected as the country reopens over the coming months to last.
Macklem says the pandemic will result in some long-term economic damage that will only become clearer as the country moves further along what he calls a "prolonged and bumpy" course to recovery.
He blames the combination of uneven re-openings, questions about consumer confidence and unemployment rates.
—-
COVID POLL         
A new poll suggests two-thirds of Canadians don't favour relaxing physical distancing rules yet.
And fewer than half would feel comfortable taking part in activities that would bring them closer to other people, if distancing was reduced to one metre.
66% of respondents to the poll, conducted by Leger and the Association say two metres should remain the safe distance kept between people. Just 12% favour reducing it.