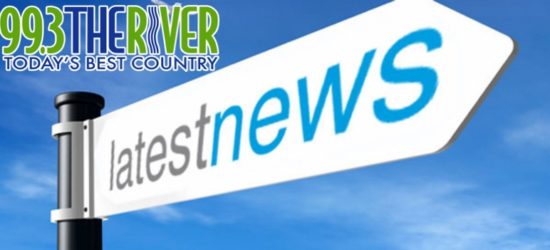 99.3 THE RIVER NEWS – JUNE 14/18
(ALL NEWS STORIES PROVIDED BY MBS NEWSROOM)
WHARF WORK
Station wharf is coming down this week in one of Miramichi's biggest ever
waterfront redevelopments.
North Shore Contruction has begun the process of demolishing the old wharf at
a cost just under a million-dollars. Once the old wharf is dismantled, work
will begin on it's $5.3 million dollar replacement. The Leader reports the
work on the new wharf isn't expected to start until late this summer and
continue through the fall.
Once the entire project is complete, its hoped the wharf, along with some
potential dredging of the river, will help attract more cruise ships to
Miramichi.
—-
MAN CHARGED IN STABBING RELEASED ON BAIL
A man charged in a weekend stabbing in Miramichi has been released on bail.
The Leader reports 29-year-old Cody Edward Hay was released on strict
conditions during his bail hearing on Tuesday. Hay was charged following an
altercation in Newcastle on Saturday that sent a 36-year-old man to hospital
with stab wounds. He's been released on 24 hour house arrest, with expectiond
made for Hay to receie methadone treatments and do attend his daughters
funeral. Hay is due to return to court on July 3rd to enter pleas on charges
of assault causing bodily harm, assault with a weapon and possessing a knife.
—-
Signs Stolen
Hard work by students at James M. Hill High School has been stolen.
The new signs and the solar panels powering them have been stolen from in
front of the school just a few weeks after they were built and ionstalled by
students. Principal Heidi Ryder told the Leader the eye-catching signs were
part of a school project with a lot of time and energy spent on them.
They've posted a message on the school's FaceBook page asking people to keep
an eye out for them and notify police.
—-
TRAFFIC CHANGES
Drivers in the Miramichi are being advised to take note of traffic light
changes at the intersection of Routes 126 and 117. The permenant traffic
lights have now been taken down as part of ongoing constructuion in the area.
Miramichi Polcie say temporary lights have been installed and drivers will
noticed some changest o traffic patterns in the area. Drivers are being asked
to use caution and be aware while drving through the area over the next few
months until the new roundabout is completed. Polcie also say they will be
monitoring traffic in the area and enforcing any infractions.
—-
SCHOOL FOOD
The province has wiped chocolate milk and juices off the menu in public
schools.
The province's has introduced a new nutrition policy that applies to
breakfast and lunch programs, vending machines, canteens, snacks and
fundraisers. Foods will have to have a higher nutritional value and be lower
in saturated fats, sugar and sodium.
Students will still be able to bring their own cholate milk or juice from
home…but officials hope these changes will encourage parents not to.
—-
Hospital Food
The Gallant Government has cancelled plans to privatize food service in
hospitals.
Health Minister Benoit Bourque says health authorities will use
recommendations from a joint government-union task force to make food
services more efficient and less expensive. Bourque says negotiations with a
company to take over food operations have ended. He denies cancelling the
controversial plan has anything to do with the election in september…said
the timeline is just a coincidence.
—-
Foreign Affairs Minister meets with US Senate Committee
Foreign Affairs Minister Chrystia Freeland met yesterday with the influential
U-S Senate foreign relations committee in Washington to discuss NAFTA,
tariffs and remind them of the longstanding friendship between Canada and the
U-S…despite Trump's temper tantrums.
The foreign affairs minister reaffirmed Canada's position that the U-S needs
to lift its tariffs on imports of Canadian steel and aluminum becausing
basing them on national security concerns is absurd.
—-
SPORTS 1
The Blue Jays were shut down 1-0 by the Rays in Tampa Bay. The Red Sox
handled the Orioles 5-1. Washington beat the Yankees 5-4 in an interleague
game.