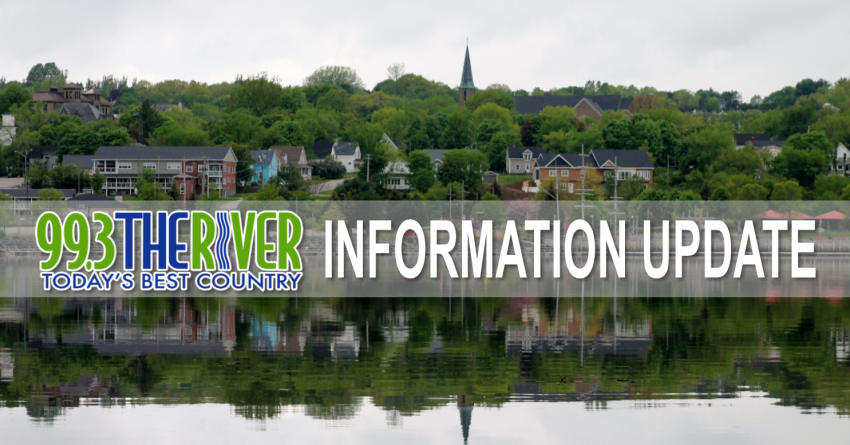 99.3 The River News – June 11, 2019
(FROM MBS NEWSROOM)
Stolen Backhoe Attachment
The RCMP is asking for the public's assistance in locating some unusual
stolen equipment.
Some stole a backhoe attachment, including the arm and bucket from the
Dungarvon ATV Club on Main Street in Blackville. It happened sometime early
Saturday morning.
The backhoe attachment is described as a black, Wallenstein Rancho 920 with
red and white stickers on the side.
Anyone with information is asked to contact the Blackville RCMP or
Crimestoppers.
—-
LETTER WRITING FRACKING
The Conservation Council of New Brunswick has started a letter writing
campaign to stop fracking in the Sussex Area.
On the groups website users can find a template of a letter that simply needs
to have their named added and sent to the provincial government.
The letter addressed to Premier Higgs reads… "I am writing you today to
express deep opposition to any form of hydraulic fracturing in the province
of New Brunswick, whether on a regional basis or province-wide."
The group goes on to say that fracking is not worth the risks it poses to
drinking water or the envirnoment.
—-
IMMUNIZATION CHANGES
The provincial government has introduced changes to the Education Act to
remove non-medical exemptions from the mandatory immunization requirements
for public school.
The amendments would require students currently attending or enrolling in
public schools and licensed childcare to provide either proof of immunization
or a medical exemption approved by a professional.
The changes would take place in September 2021.
—-
Plastics-Ban-opposition
The Conservatives don't think much of the Trudeau Government plan to ban
harmful single-use plastics like drinking straws as early as 2021.
Conservative Opposition Leader Andrew Scheer says the initiative is an empty
gesture.
Prime Minister Trudeau says Canada's plan will "closely mirror" Europe's.
In March, the European Parliament agreed that by 2021 the E-U will ban almost
a dozen one-time-use products including plastic plates, cutlery, cups,
straws, plastic sticks in cotton swabs, balloon sticks and stir sticks, and
Styrofoam cups and take-out food containers.
—-
NO CAPTIVE WHALES
Canada has passed a bill that bans whale and dolphin captivity.
The legislation will phase out keeping whales, dolphins and porpoises in
captivity.
It's grandfathered for the only two such facilities that keep those animals.
The bill bans the capture of wild cetaceans, captive breeding and the import
and export of those animals with limited exceptions.
—-
SPORTS
A heartbreaker in Toronto as Steph Curry hit a crucial three-pointer late in
the game and Golden State beat the Raptors 106-105. Game six goes Thursday
in Oakland.
The Red Sox lost a close 4-3 decision to Texas. Jays were off.