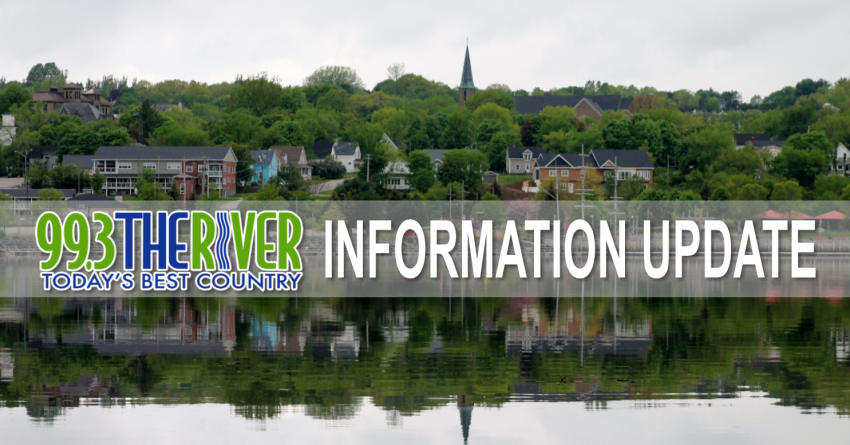 99.3 The River News – June 10, 2019
(FROM MBS NEWSROOM)
Fracking and indigenous protests
Indigenous leaders in the province are gearing up for protests against the
Higg's Government's decision to allow fracking in the Sussex area.
They say the premier is making a serious mistake…that the government's duty
to consult indigenous people on situations like this is clearly defined.
Chief George Ginnish of the Eel Ground First Nation told CBC there's a lot of
case law on this and if the premier needs clarity they'll certainly provide
clarity.
Roger Augustine, regional chief of the Assembly of First Nations, says the
decision to life the moratorium in the Sussex area is alarming members of
First Nations and warns outrage could lead to roadblocks and burning cars
like what happened at Elsipogtog in 2013.
—-
Becca's park
Hundreds of volunteers turned out on the weekend to work on Becca's park.
Volunteers had been working for several days through the rain and then got a
break with the sunny weather on the weekend as they build Becca Schofield All
Worlds Super Play Park in Riverview. Construction was slightly behind
schedule but by last night was almost done.
No date has been set for the official opening yet but likely will be around
June 21st.
—-
CHILD CARE SPACES
The New Brunswick government has announced it has surpassed its target for
30,000 licensed child care spaces.
Education and Early Childhood Development Minister Dominic Cardy says in a
release the spaces will help families access affordable, high-quality child
care across the province
The spots include 380 Early Learning Centres and 106 home-based E.L.C
daycares for children up to 5 years of age making up over 13,000 spots of the
30,000
—-
IMMUNIZATION CHANGES
The provincial government has introduced changes to the Education Act to
remove non-medical exemptions from the mandatory immunization requirements
for public school.
The amendments would require students currently attending or enrolling in
public schools and licensed childcare to provide either proof of immunization
or a medical exemption approved by a professional.
The changes would take place in September 2021.
—-
Marijuana-Fertility
Is smoking marijuana linked with fertility issues?
Researchers say some studies suggest ovulation patterns and reduced sperm
mobility are associated with cannabis use.
A London, Ontario fertility doctor says the research is limited and based on
self-reported use of the drug taken at varying doses. She says men and women
who smoke cannabis and are already struggling to conceive might want to avoid
weed especially if they're using it more frequently since legalization.
—-
BAN OF SINGLE USE PLASTICS
Ottawa is set to announce a move to ban single-use plastics as early as 2021.
A senior government official says that Prime Minister Trudeau will make the
announcement Monday in Montreal.
Single-use plastic packaging — like water bottles, drinking straws and food
wrapping — is appearing in massive amounts in landfills, waterways and
oceans.
Another government official says Canada, with the longest coastline in the
world, has an important role to play internationally.
—-
NO NEWS ON WHALE DEATH
The death of the right whale known as Wolverine will require further testing
before a cause of death can be determined.
The Department of Fisheries and Oceans says the necropsy conducted on Friday
in Miscou Island (NB) was inconclusive.
The department does say it doesn't appear the whale was killed by a ship
strike or entanglement in fishing gear.
Wolverine's body was spotted floating early last week in the Gulf of St.
Lawrence by a surveillance flight.
—-
Another Dead Whale
Another dead whale has turned up in the Maritimes.
A Minke whale was spotted yesterday near the mouth of the Shubenacadie River
on the Bay of Fundy where it was beached and died before rescuers could get
to it. Another Minke whale was spotted at Queensland Beach on the Atlantic
shore of Nova Scotia outside Halifax last Thursday.
—-
SPORTS
The Bruins and Blues are heading to game seven Wednesday after Boston's 5-1
win last night.
Rory McIlroy ran away with the RBC Canadian Open at the Hamilton Golf and
Country Club by seven strokes.
The Blue Jays lost 8-2 to Arizona where they were swept in a weekend series.
Red Sox lost 6-1 to the Rays.
Lewis Hamilton of Mercedes won the Canadian Grand Prix in a controversial
finish in Montreal.