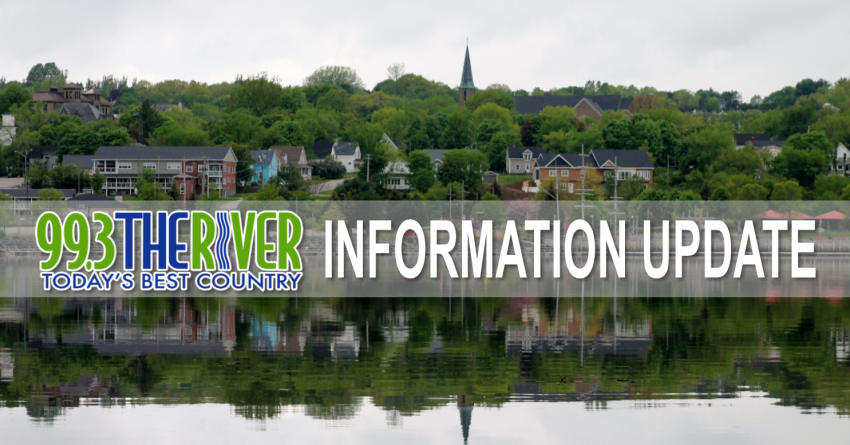 99.3 The River News – July 9, 2019
(FROM MBS NEWSROOM)
PENSION UPDATE
Miramichi's one time insolvent pension plan for employees is now back on
track.
The city has been paying nearly a million a year in special payments to bail
out the pension fund since alarms over its massive deficit were raised seven
years ago. The Leader reports the city's latest audited financial statement
shows the pension fund is now just about at the break-even point. The city is
currently paying $94,000 a month to top up the pension fund but the latest
numbers show it should be able to stop those payments all together by 2021.
—-
NO MEASLES
The Measles outbreak in Saint John and southern New Brunswick has officially
been declared over
New Brunswick's chief medical officer of health says someone who had
travelled to Europe returned to Saint John in late April with measles and the
disease eventually spread to 11 other people.
Dr. Jennifer Russell says the last confirmed case was on May 31st.
Russell says 2,370 people were immunized at 12 special clinics during the
outbreak – but she says people still need to make sure their immunizations
are up to date
—-
HIGGS NOT GOING TO COURT – CARBON TAX
Premier Blaine Higgs won't be proceeding with the legal challenge of the
federal Liberals carbon tax, instead focusing efforts to help Saskatchewan
win their battle.
Higgs tells CBC it wouldn't make sense to waste tax payers dollars in court
fighting with the same argument Saskatchewan is using.
The New Brunswick government will continue intervening in that ongoing legal
challenge though.
The fight stems from the federally imposed carbon tax backstop put on
provinces that did not come up with their own acceptable plan to cap carbon
emissions.
—-
ATV FATALITY
A 25-year-old Grand Falls area man has died following an ATV crash.
Early Sunday morning RCMP responded to a report of a crash involving a
side-by-side off-road vehicle in a wooded area off Route 130 in Grand Falls.
It's believed the driver tried to navigate a turn and the vehicle rolled on
its side, ejecting the driver. Two passengers in the vehicle at the time of
the crash were not injured.
The driver from LSD of Grand Falls was taken to Moncton City hospital with
serious injuries. He died yesterday morning in hospital.
The investigation into the cause of the crash is continuing, however police
believe alcohol and speed may have been involved.
—-
LPN PROGRAM
The Higg's government is reintroducing the LPN bachelor of nursing program to
help deal with the nursing shortage in the province.
The program will help support 24 licensed practical nurses become registered
nurses through education at UNB – Saint John campus.
In a release Post-Secondary Education, Training and Labour Minister Trevor
Holder says reintroducing the program will help train more nurses, which the
system is in critical need of.
Classes will begin in January of 2020 with a graduation date of May 2022.
—-
WHALE RESCUE
The Campobello Whale Rescue Team hopes to be in the gulf today as they begin
their efforts to free three entangled right whales.
Two of the whales were spotted entangled in rope late last week while a
third, first spotted June 29th, was sighted again over the weekend near
Miscou with rope around it's tail and dragging a heavy object.
The team will be on stand-by in the gulf for quick deployment when the whales
are spotted again.
Meanwhile DFO has announced new measures to help protect the whales.
Increased aerial surveillance, expanding the slow down buffer zone, and new
funding for protections, including a further 1.2 million dollars for the
Marine Mammal Response Program, which responds to marine mammals in distress,
including disentanglement of North Atlantic right whales.
—-
SPORTS
Mets rookie Pete Alonso outlasted Vladimir Guerrero Junior of the Blue Jays
in the final round of the All-Star Home Run Derby to win $1 million.
The All-star game is set to go tonight.
Canadian Milos Raonic was knocked out in the
fourth round at Wimbledon by Argentina's Guido Pella. There are no more
Canadians alive in singles play.