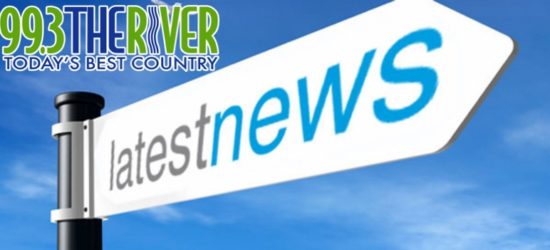 99.3 The River News – July 4/18
RCMP Investigating Deaths
Yesterday afternoon, the Northeast District RCMP responded to an incident of an overturned raft.  Eight people were on the raft, six made it to shore, a 29 year-old White Rapids woman was pulled from the water, given CPR and then transported to hospital.  She was later pronounced dead at the hospital as a result of drowning.  A short time later, a 55 year-old White Rapids man was located in the water.  An autopsy will be performed to confirm the cause of death.
—-
Miramichi Police Force Press Release – July 4, 2018
Shortly before midnight on 18-07-03, a MPF officer met a motorcycle on Rt 117 that was travelling at more than 200 km per hour. The officer turned to follow this motorcycle but quickly lost sight of it as it crossed the Miramichi Bridge. Shortly later another MPF officer met the same motorcycle on Curtis Road. The motorcycle, which was still speeding, failed to make the turn at the intersection of Curtis Road and King George Hwy. The motor cycle upset after leaving the roadway. . The 31 year old male driver was arrested for dangerous driving. He was checked by paramedics but he declined any treatment. This male, a non City residence will be facing an upcoming court date.
—-
Miramichi Transit Gets New Buses
At a press conference this morning, Miramichi Transit announced that it has received four new buses thanks in part to federal and provincial funding. Three 24-seat buses and one 14-seat bus are set to begin service as part of the Miramichi Transit revitalization project.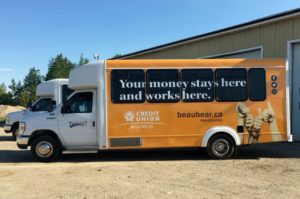 —-
TEEN FUNERAL
14-year-old Thomas Anthony Dunn, who died after his dirt bike hit a vehicle
in Blackville over the weekend, will be laid to rest on Thursday.
Services will be at St. Bridget's Roman Catholic Church in Renous on Thursday
morning at 11.
—-
DEAD WHALE
Fisheries and Oceans Canada is still trying to identify the species, of a
dead whale found on the Acadian Peninsula.
Decomposition is making it difficult to find out what kind of whale it was.
They add that it is not an endangered right whale.
—-
GAGETOWN BASE AGENT ORANGE
It could take months for the military to learn if anything toxic was buried
in an overgrown corner of CFB Gagetown, according to the DND.
That is in regards to the possible burying of Agent Orange.
Retired military police sergeant Al White claims to have witnessed the burial
of Agent Orange barrels at the military base.
In the late spring of 1985, he escorted a flatbed truck loaded with chemical
barrels to a point near the base's tank training range, where they were
buried in a large hole near an area known as the Shirley Road dump.
—-
ADOPT A HIGHWAY
New Brunswick is reinstating its Adopt-A-Highway program.
That involves volunteer organizations to get their members to pick up litter
on the right-of-way of provincial highways.
Garbage bags, reflective vests, hard hats, signs and gloves are provided.
—-
HEAT WARNING
Environment Canada says that the heat wave baking much of the Maritimes could
hang around until Friday.
Forecasters say temperatures are expected to return to seasonal normals on
the weekend.
—-
MAJOR LEAGUE SPORTS
The Jays beat the Mets 8 to 6.
World Cup winners were England and Sweden.