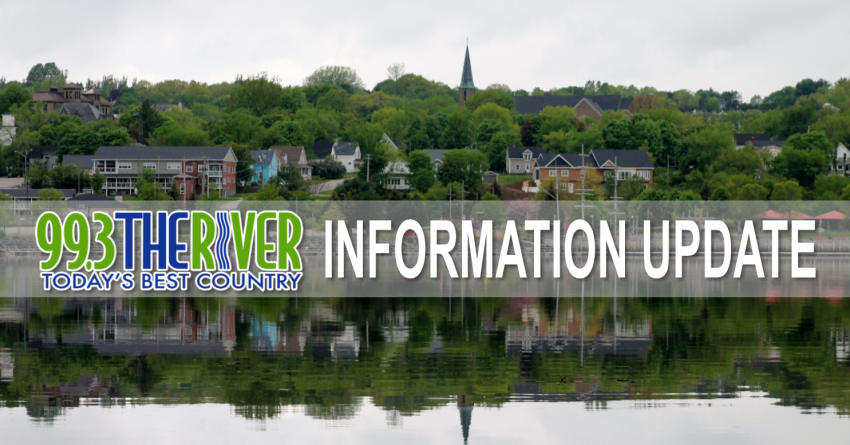 99.3 The River News – July 4 2019
(FROM MBS NEWSROOM)
DISPLACED TENANTS
Tenants displaced after their apartment building was deemed unsafe have now
been told their temporary shelter at a church will close Monday. The Red Cross
informed the affected residents that their funding to house them from the
Department of Social Development will soon be cut off and they'll have to
find their own place to stay.
Meanwhile, the owner of the Cole Cresent building he's doing everything he
can to have the building brought up to code as quickly as possible.
—-
FIRST NATION LAWSUITS
Two more northern New Brunswick First Nations are suing the Canadian
government to gain access to the commercial snow crab fishery.
CBC reports Tobique and Madawaska First Nations have filed for permanent
access to the fisheries and damages for lost revenues dating back to 1995.
Eel Ground has been pushing for years for access to the snow crabs.
Chief Patricia Bernard of Madawaska First Nation says they've tried asking
with letters and making arguments but have been met with nothing but
disrespect. The statement of claim says the federal government wrongfully
restricted the bands access to the fishery and deprived them of their ability
to fish.
The government has not yet commented on… or filed a response to the suits.
—-
Nursing home update
The chief justice of the New Brunswick Court of Queen's Bench Tracy Deware
has ruled a law making nursing home workers an essential service is
unconstitutional….but they can't strike just yet.
Justice DeWare agreed to a provincial request to delay the impact of the
ruling until January to allow the government time to make the law comply with
the Charter of Rights.
Social Development Minister Dorothy Shepard meanwhile issued a statement
saying the judge's decision is being reviewed, leaving open the possibility
of a further appeal to a higher court.
—-
CARTOONIST NOT AMUSED
The cartoonist named to replace Michael de Adder after he was let go at
Brunswick News has decided not to take the job after all.
In a statement to CBC, Greg Perry says the social media backlash after BNI
used his name in statements about de Adder, has taken a toll. He says for a
job that pays the same as a job in a grocery store, he wouldn't wish this on
anyone.
Perry did confirm what BNI said… he was contacted weeks ago about working
for the company, long before de Adder claims he was let go because of a
controversial Donald Trump cartoon showing him standing over two dead
migrants.
Meanwhile, de Adder agreed with BNI saying it wasn't that particular cartoon
that got him fired but feels his online presence, including other anti-Trump
messages, ultimately resulted in the end of his contract.
—-
NB FRENCH IN AFRICA
With the success of New Brunswick's English curriculum in several
international schools, the french program is now going to Africa.
École Canadienne de Sousse (SUE-SA) l'Acadie in Port El Kantaoui,
Tunisia will be using the New Brunswick french curriculum in its
international school.
Sophie Lacroix from the Department of Education and Early Childhood
Development tells Radio Canada it gives the province credibility and may
attract students to New Brunswick universities.
There are already English-language schools teaching the provincial curriculum
in several areas including Brazil and China.
—-
Strawberry-Delays
The cool, wet spring has delayed an early summertime treat…fresh
strawberries.
Farmer Christian Michaud of Bouctouche says the berries are now a few weeks
behind schedule. He says some of his crops have barely budged in growth for
over a week now, and customers hoping for fresh local fruits and vegetables
are going to have to wait.
U-pick farm owner Jean Francois Michaud says the problem is simply "no
heat."
—-
HINES DEATH
New Brunswick prosecutors have dropped their case against two correctional
officers who faced charges after an inmate at the Dorchester Penitentiary
died after he was pepper-sprayed.
The guards _ Alvida Ross and Mathieu Bourgoin _ had faced manslaughter and
criminal negligence charges after Matthew Hines died in May 2015.
A provincial court decided in April that the two guards would not stand trial
after a preliminary hearing.
The province's prosecution service said today it will not seek a judicial
review, nor will it proceed directly to trial via direct indictment.
—-
TRAPPED MINERS SAVED
Thirty-four maintenance workers trapped in a Saskatchewan potash mine since
Tuesday are back on the surface.
A service shaft stopped working at Nutrien's Cory mine near Saskatoon,
stranding the employees.
A company spokesperson says the staff used a separate elevator normally used
to transport potash.
He says no one was hurt and everyone is being taken home to their families.
—-
SPORTS
Brandon Drury hit a tiebreaking two-run homer as the Blue Jays beat the Red
Sox 6-3. Yankees downed the Mets 5-1.
Montreal teen Felix Auger-Aliassime (oh-ZHAY' ah-lihs-EEM') has moved into
the third round at Wimbledon by beating Frenchman Corentin Moutet. Earlier
Milos Raonic also advanced.