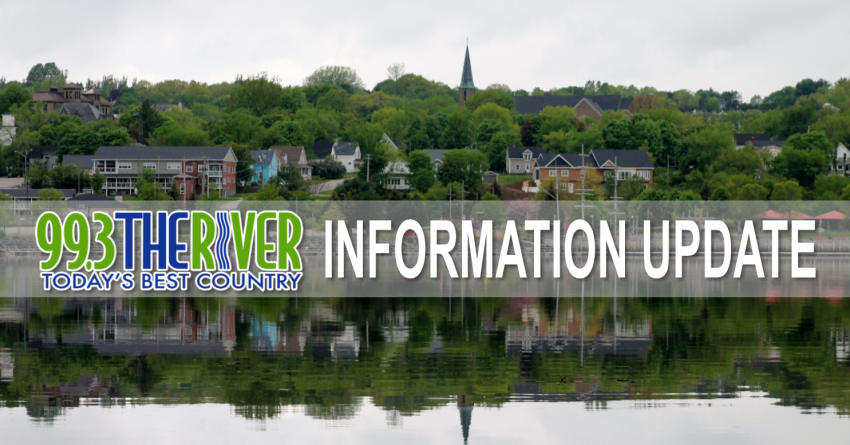 99.3 THE RIVER NEWS – JULY 31 2019
(FROM MBS NEWSROOM)
Residents moving back in
Some residents of 15 Cole Crescent have been able to move back into the
building…but not all.
Building owner Brian Gosseth told the Leader two wings of the apartment
building have now passed fire code inspection and about a dozen residents can
ditch the tents out back and move back into their apartments. Grosseth says
he has lost around 60% of his tenants since they were ordered out by fire
inspectors because of code violations.
He also says he has a long way to go before the rest of the four storey
apartment building can be brought up to code and the rest of the tenants can
move back in. He estimates the total repairs costs to be around $200,000.
—-
Other building back too
Meanwhile, residents of another building on Cole Crescent are also being
allowed back into their apartments after a small fire revealed deficiencies
in fire code regulations.
The Leader reports it hasn't taken as long to fix them and building owner
Curby O'Donnell says most of his building's 50 residents were back Monday
after about a week in temporary lodgings arranged by the Red Cross.
—-
BOMB
A man and a woman are facing several charges after police spotted what
appeared to be an incendiary device inside a vehicle at a gas station.
R-C-M-P say the gas station in Blackville was evacuated last Friday as a
precaution and a bomb disposal unit was called in to remove the device.
Police say they seized two firearms, ammunition, a quantity of unknown pills
and drug paraphernalia in a search of what they say turned out to be a stolen
vehicle.
A 27-year-old man and a 27-year-old woman from Miramichi have been charged
with five firearms-related offences while the man was also charged with
possession of stolen property.
—-
Salmon pools closed
For the second time this season, DFO has closed 27 salmon pools on the
Miramichi because the water is too warm.
Salmon are a cold water species and when water temperatures rise too high
they can suffer heat exhaustion and stress which could prove deadly.
The same pools were also closed a couple of weeks ago. You can check which
ones online at the DFO website…inter.dfo-mpo.gc.ca/Gulf/Orders-Registry.
—-
Smokes bust
A 62-year-old man from Bas-Caraquet is facing charges after drug searches in
Maisonette and Bas Caraquet.
RCMP searched a residence in Maisonnette seizing cocaine, methamphetamine,
contraband cigarettes and cash. No one was arrested There but a man was
arrested after a search at a house in Caraquet and he will be in court on
drug charges in October.
—-
NURSING STRATEGY
The New Brunswick government has announced measures aimed at addressing a
shortage of nurses in the province.
The new strategy focuses on recruitment, retention, promotion of the nursing
profession, as well as enhancing nursing education, employment, and work-life
balance.
The strategy contains 21 action items including international recruitment and
creating a process to offer permanent employment to New Brunswick graduates.
It also includes developing promotional packages aimed at attracting students
to New Brunswick universities and registered nurses to the province's
workforce.
—-
CHEAPER NATURAL GAS
Federal regulators have approved a plan to sell more discounted natural gas
in Atlantic Canada that should see New Brunswick users bills go down.
TC Energy's agreement with gas suppliers in the east was approved by the
National Energy Board and includes Enbridge Gas New Brunswick and Irving Oil.
Enbridge Gas New Brunswick's general manager Gilles Volpé says it should make
the product 20 to 40-percent cheaper.
The Alberta gas will provide both New Brunswick gas distributors with a new
source of supply to replace Nova Scotia's offshore gas, which was shut down
last year.
—-
Political privacy
With the federal election approaching we can expect more and more phone
calls, emails and social media messages from the politicians. Be careful if
you reply to them.
CBC reports federal political parties are keeping reams of private
information on you for their files…and there's no oversight.
Whatever you say when they call goes into your personal file…and you have
no right to see what they have on you.
Businesses and governments have to disclose what personal information they
have on people…but political parties are exempt from that.
Privacy commissioners across the country have been unsuccessful in getting
the politicians to change the rules.
—-
CAPITAL ONE UPDATE
An official with the Office of the Privacy Commissioner says there are
significant privacy concerns in the wake of a massive data breach at Capital
One Financial.
Roughly six-million Canadians have had their personal information exposed —
along with one-million social insurance numbers — making it one of the
largest security breaches in Canadian history.
Finance Minister Bill Morneau says he has asked the head of the Office of the
Superintendent of Financial Institutions to launch an investigation into the
issue.
One person has been arrested in the incident, which also affected about 100
million American credit card holders.
—-
Five-Eyes
Public Safety Minister Ralph Goodale says Canada needs more information from
the Americans about the nature of the potential security threat posed by
Chinese tech giant Huawei (WAH'-way) before deciding whether to allow it to
provide equipment for the country's next-generation 5-G wireless network.
Goodale tells The Canadian Press that's not likely to happen until after the
fall federal election.
The U-S and Australia have banned Huawei from supplying 5-G equipment, citing
concerns that it is an organ of Chinese military intelligence, which the
company denies.
—-
SPORTS
Vladimir Guerrero Jr. hit a grand slam in the ninth inning as the Blue Jays
pounded the Royals 9-2 in Kansas City. The Red Sox lost a close one 6-5 to
the Rays and the Diamondbacks downed the Yankees 4-2 in an inter-league game.