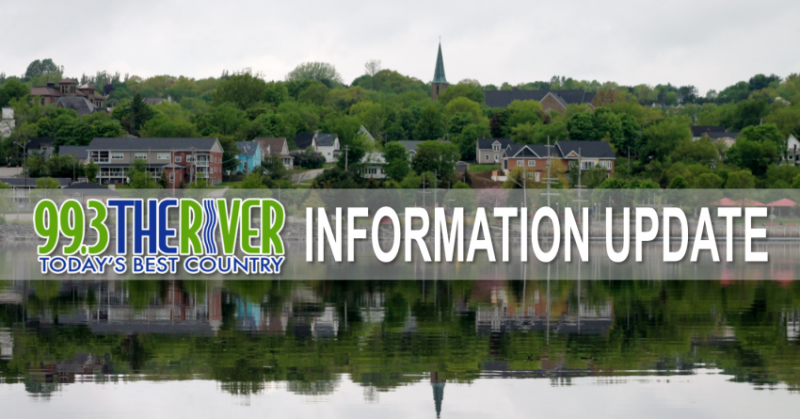 99.3 The River News—-July 30th, 2020
ALL STORIES FROM MBS NEWSROOM
—-
WANT ANSWERS
Miramichi is still waiting to hear back from the province on future construction on the Centennial Bridge.
Mayor Adam Lordon tells the Leader council sent the government a letter several weeks ago expressing concern that major construction was being delayed for another year…and they wanted to make sure the province is still committed to it. Lordon says they will soon begin budget deliberations for next year and want to know where the province stands.
A spokesman for the province says the letter is under review.
—-
STOLEN HOE   
Someone stole a big backhoe from a construction site in Renous and RCMP are asking for the public's help in finding it.
The yellow New Holland backhoewas stolen from a site on Route 108 in Renous sometime between Saturday evening and Monday morning. It has stickers oin the side saying 'Northshore Construction'.
Anyone with information is asked to contact the RCMP at 506-843-9400, or Crime Stoppers.
—-
JUNIOR HOCKEY 
The 12-team Maritime Junior Hockey League hopes to kick off a full 52 game season starting in October.
The league is awaiting approval from governments, Hockey Canada, and the Canadian Junior Hockey League.
Miramichi Timberwolves governor Doug Cooling tells the Leader …. his team is eager to play again without jeopardizing the health and safety of its players, staff, and fans.
Cooling says the plan will hopefully be finalized in the coming days and presented to the New Brunswick, Nova Scotia, and Prince Edward Island governments for approval or changes.
—-
BODY FOUND   
RCMP says a missing Campbellton woman has been found deceased.
Police confirmed the body of 41-year-old April Cyr was discovered in the Restigouche River by someone walking their dog along the city's waterfront yesterday morning.
Cyr was reported missing on the weekend and had last been seen on Water Street in downtown Campbellton around 2:00am Sunday morning. An autposy will be conducted but RCMP say there's nothing to suggest foul play was involved.
2ND MISSING WOMEN ALIVE 
A 34-year-old Saint Isodore woman who was reported missing earlier this month has been found alive in the woods near Bathurst.
She had been reported missing on July 17th, and her vehicle was found in the Rough Water area, near Bathurst, the following day.
RCMP say the woman was found alive and safe shortly before 5pm Tuesday by employees of East Coast Powerline who were working in a wooded area near Pabineau Falls, South of Bathurst.
The woman was taken to hospital for treatment of non-life threatening injuries and later released.
—-
COVID UPDATE
No new cases of the Coronavirus in New Brunswick for the ninth straght day with justthree remaning actrive cases.
However, another death has now been attributed to COVID-19 in Nova Scotia.
Although there have been no new cases there in two weeks, tests have determined the coronavirus was a factor in the death of a woman in her 60s several weeks ago. That makes for 64 virus-related deaths in Nova Scotia.
There were five more deaths reported across Canada yesterday bringing that total to 8,917 out of more than 115,000 cases.