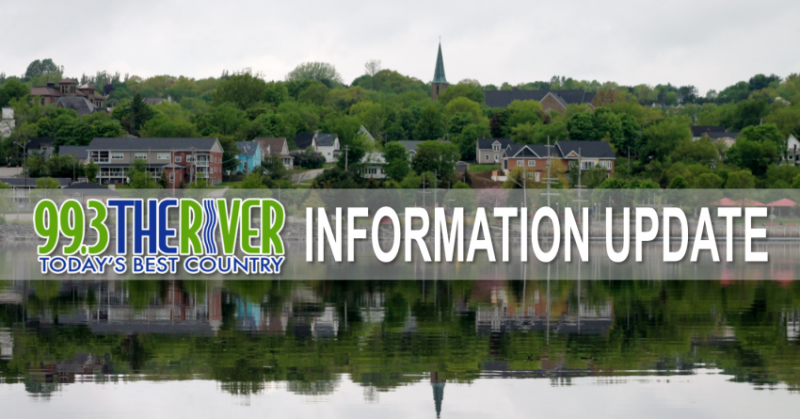 99.3 The River News—-July 29th, 2020
ALL STORIES FROM MBS RADIO
—-
NBCC CUTS          
The New Brunswick Community College is suspending some of its fall programs due to low enrolment numbers.
CEO Mary Butler tells CBC the Saint Andrews campus was especially hard hit with the culinary arts, hotel and restaurant management, and international travel and tourism being suspended. Butler says the combination of losing international students due to border closures and people being hesitant to get into the hospitality industry which has been hit so hard by the pandemic led to the move.
The other suspended programs include welding, carpentry and child and youth care.
—-
CORONERS INQUEST  
A coroners inquest will be held into the shooting of Rodney Levi.
48-year-old Levi of the Metepenagiag First Nation was shot by RCMP June 12th.
Public Safety Minister Carl Urquhart previously said there will also be an inquest into the shooting of 26-year-old Chantel Moore in Edmundston just days before Levi's death.
A coroners inquest doesn't assign blame…just makes recommendations.
Indigenous leaders continue to demand a full public inquiry into systemic racism in the province.
—-
LIQUOR
The head of the New Brunswick Acadian Society says he's received death threats after complaining about a unilingual Anglophone employee at an N-B Liquor store.
Alexandre Cedric Doucet says the trouble began after he filed a complaint to the Official Languages Commissioner about the outlet in Caraquet. He says he's being bombarded with hateful messages directed at both himself and the Francophone community as a whole.
Doucet adds in a Facebook post that the R-C-M-P are investigating.
—-
CHIEF RETHINKS WARNINGS
Police chief Paul Fiander is rethinking how police notify the public about possibly dangerous situations.
This comes after a standoff earlier this month on Queen Street. A man was barricaded inside a house and refused to come out for about seven hours.  Police were told he had a weapon.
Chief Fiander tells the Leader they had the building surrounded and there was no immediate threat to the public. Area residents were told they could have an escort to leave, but people outside the immediate area were not told what was going on.
Because of all the recent events, especially the mass shooting in Nova Scotia, the force is now look at communicating to the public via social media in similiar situations.
—-
ONLINE SERVICE
The Greater Miramichi Regional Service Commission is now offering online options to help those in rural areas access services.   Executive Director Wilson Bell tells the Leader that rather than driving into Miramichi someone can now schedule a video conference appointment for assistance and to access services. The new video conferencing tool will allow people to connect with building inspectors, planners, and development officers. Besides the convenience, the new tool could also cut down on project delays allowing developers and others to quickly get answers and resolve issues without having to travel to the city.
—-
HONEY BEES
Beekeepers in New Brunswick say 2020 is shaping up to be a good year for honey production despite the impacts of climate change and the COVID-19 pandemic.
Ryan Golden, vice-president of the New Brunswick Beekeepers Association, says the province lost a lot of bees during the past three winters due to climate change.
But he says the bee population this year is more stable and New Brunswick's hives are heavy with honey.
Golden says getting new queen bees from places such as California and Hawaii was almost impossible this spring because the pandemic had slowed postal services.
—-
 NB DAY 
COVID-19 is changing the way New Brunswick Day will be celebrated this year.
Premier Blaine Higgs says Area 506 has been chosen to stream entertainment online using its social media channels.
The event will feature New Brunswick artists and musicians performing from notable sites around the province, as well as performances from previous Area 506 festivals.
The event will be broadcast on August 3rd from 7 to 9 p.m. on Area 506's YouTube and Facebook channels and its website.