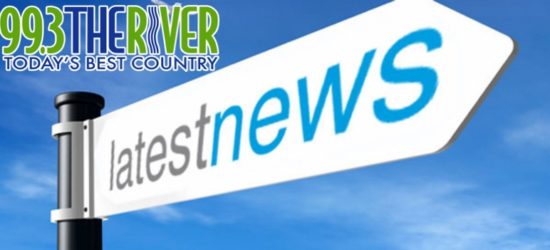 99.3 The River News – July 26/18
(ALL NEWS STORIES PROVIDED BY MBS NEWSROOM)
CHILD CARE GRANT
A total of 35 early learning and child care facilities in the Miramichi have
benefited from almost $200,000 under the province's One-Time Quality
Improvement Grant program.
Transportation and Infrastructure Minister Bill Fraser says investments in
early childhood learning and education are not only good for the economy,
they ensure a strong quality of life. The grants help facilities improve
indoor and outdoor learning environments, including equipment and materials,
for children aged five and under.
Fraser visited L'il Critters Early Learning and Child Care in Miramichi. It
has received over $6,500 to create an outdoor play space and learning
environment for children.
—-
Eel ground bass
The Eel Ground (Natoaganeg) First Nation has now received approval to operate
a commercial striped bass harvest, according to the Leader.
Chief George Ginnish says DFO has given the green light for commercial access
on the northwest Miramichi. The Stripers have left the river now but will
return in the fall and Ginnish says his people will be ready for when the
fish return in October and November.
Fishing methods and buyers are still being finalized, although the Rodd
Miramichi Hotel has been interested for sometime.
—-
BIKERS
Two rival biker gangs have been involved in at least five violent clashes in
the province in the last year and a half.
The information comes from a Nova Scotia police unit that is investigating
outlaw motorcycle gangs. Police here won't comment on the nature of the
alleged violence between the Hells Angels and the Outlaws, bitter rivals
competing for territory in an eastern expansion. The Angels are likely
interested in the region because of its port access, as they're in the drug
trafficking business.
—-
Fast paramedics
The province plans to launch a "rapid response" paramedics pilot program in
rural areas this fall. The aim is to improve access to emergency medical
care.
Under the program, a lone primary care paramedic will be dispatched to 911
calls in his or her assigned region and will stabilize patients until an
ambulance arrives. "They will be able to arrive faster at the scene of an
emergency and provide care immediately until an ambulance truck arrives,
according to Health Minister Benoit Bourgue.
The five rapid response units will be established in Southwest Miramichi, the
Acadian Peninsula, Grand Bay-Westfield, Kedgwick/Saint-Quentin, where there
has been some recent criticism over slow response timdes and out of service
ambulances because of a shortage of paramedics.
—-
Dogs and river
Dog owners are being advised to keep their animals away from the St. John
River after the recent deaths of three dogs. They died shortly after being in
or near the water in the Fredericton area…but just why remains a mystery.
Veterinarians are awaiting patholigy tests.
They suspect the deaths may have been caused by a blue-green algae bloom.
Jim Goltz, New Brunswick's chief veterinarian, said this time of year and
with the recent hot, dry weather , blue-green algae is a possible culprit.
For now he says it might be better to let your dog swim in a cholinated pool
in your backyard but not rivers.
Moncton resident Shawn McFadden revealed that his dog, an eight-month-old
Australian shepherd named Nike, died last Friday after swimming near Hartt
Island.
—-
WorkSafe premiums rising
WorkSafeNB is raising premiums on employers for workers' compensation.
The proposed increase for next year could be almost triple the rates in 2016.
Then it was $1.11 per $100 of payroll to the WorkSafeNB fund. Next year, the
proposed rates would soar to $2.60 to $2.95 per $100 of payroll.
WorkSafeNB President and CEO Douglas Jones says the biggest costs are around
the duration of claims and there's been a spike in hearing loss claims.
Business leaders say companies knew increases were coming but they are
surprised at ther size of the hike in premiums.
—-
SPORTS
The Blue Jays wrapped up a home stand being swept by Minnesota…losing 12-6
in 11 innings last night.  The Red Sox and Orioles were rained out.  The
Yankees lost 3-2 to the Rays.