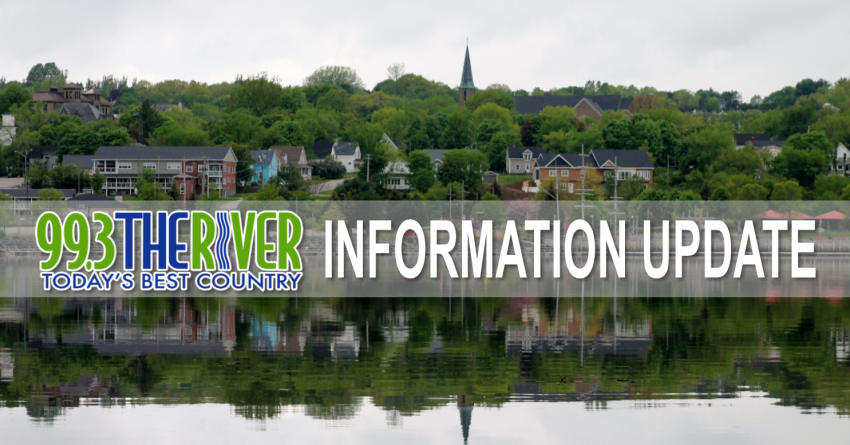 99.3 The River News – July 26, 2019
(FROM MBS NEWSROOM)
TWO FOUND DEAD
The RCMP says two people have been found dead inside a fishing supply store
in New Brunswick.
Police say they discovered the bodies in Pointe-Sapin after receiving a 9-1-1
call from a business at about 7:30 a.m.
The Mounties say the major crimes unit is investigating.
They say they believe it was an isolated incident, and there is no risk to
the public in the community 130 kilometres north of Moncton and just east of
Miramichi.
—-
BATHURST LOCKOUT UPDATE
The City of Bathurst locked out its administrative staff yesterday in a
labour dispute that's dragged on for years.
The city served The CUPE Local representing about 20 administrative employees
with notice that they'd be locked out and no longer paid as of yesterday.
The union says the city was trying to use the threat of a lockout to force a
vote on the city's latest offer – but says members have responded by refusing
to hold such a vote.
The workers that included IT support, payroll clerks, receptionists and
others have been without a contract for more than two and half years.
—-
SHELTER
The Red Cross has set up a temporary shelter at the Lord Beaverbrook Arena to
serve those still being affected by a weekend fire.
The 50 tenants of 5 Cole Crescent were expecting to return to their homes mid
week – but they were again left disappointed.
There no timeline being given now for when they'll be allowed back in.
They've been out of their home since Saturday when an unattended candle
started a fire in a lower level unit.
The Red Cross says the shelter at the Bevearbrook arena will remain open for
the forseeable future.
They are asking anyone who wants to help to donate.
Meanwhile, renovation work to bring the neighbouring building at 15 Cole
Crescent up to code is ongoing without any immediate end in sight.
Another 50 Tenants in that building were forced out in June after it was
deemed a fire hazard – some are now living in tents behind the property.
—-
NEW FIRE MARSHALL
New Brunswick has a new fire marshall.
Michael Lewis will be in charge of all provincial fire prevention and
protection programs.
Lewis has served as the acting fire marshal since 2018 and he has a master's
degree in environmental management from the University of New Brunswick.
He joined the office in 2015 as provincial hazardous materials co-ordinator.
—-
EUROPE HEATWAVE
The worst heatwave ever to strike Europe continues to bake the continent.
Paris has beaten its all-time heat record hitting 40.6 degrees Celsius on
Wednesday.
Smog and heat advisories have been issued across the continent.
The stalled, barely moving mass of hot air is expected to slowly make its way
towards Scandenavian countries before moving into the arctic.
That has experts concerned, they're already reporting a shocking increase
this year in arctic ice melt.
—-
MANITOBA MANHUNT
Police are focused on the rugged terrain of northeastern Manitoba as they
hunt for two teenage murder suspects.
R-C-M-P believe 18-year-old Bryer Schmegelsky (shmuh-GEHL'-skee) and
19-year-old Kam McLeod are still in the Gillam area.
Mounties have charged the two young men in the death of University of British
Columbia lecturer Leonard Dyck (dick), whose body was found July 19th near
their burned-out truck in northwestern B-C.
The bodies of Australian Lucas Fowler and his American girlfriend Chynna
Deese were found four days earlier along a highway about 450 kilometres away
—-
SPORTS-AM
In the CFL….
The Edmonton Eskimos had a rare shutout with a 26-0 home victory over the
Toronto Argonauts.
—–
Meanwhile, Calgary squeeked past the RedBlacks in Ottawa 17 to 16.
=================
Baseball…
A slugfest at Fenway as the RedSox hammered the New York Yankees 19-3.