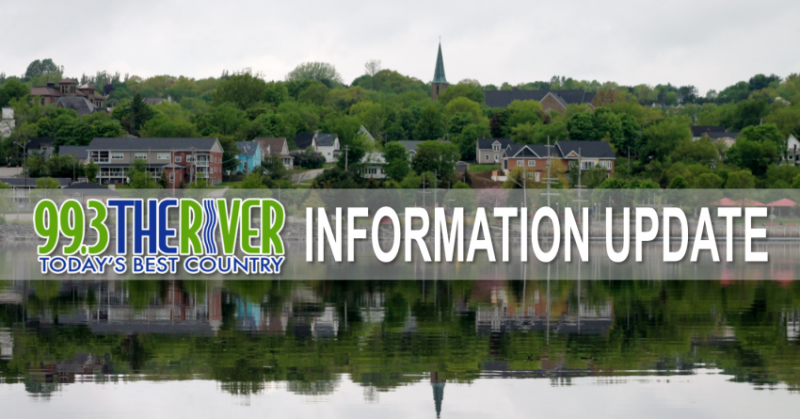 99.3 The River News—-July 24th, 2020
ALL STORIES FROM MBS NEWSROOM
—-
HOUSING SURVEY
City Council wants to hear what Miramichiers think about housing issues in the area.
The Miramichi Regional Housing Needs Survey was posted online by Mayor Adam Lordon who says the region needs more affordable housing.
The survey is part of a larger housing study announced by the city in April.
Economic development and tourism director Jeff MacTavish tells the Leader the community survey comes after stakeholders, like apartment owners, were polled. They'd like to have the survey done by September so than can start plannig budgets.
You can find the survey at    www.surveymonkey.com/r/miramichihousing.
—-
MIRAMICHI BREWERY
A Miramichi Brewery says it will pay if forward and donate 25-cents of all sales from its new 'isolation nation' beer to the Miramichi Community Food Bank. The New Maritime Beer Company of Miramichi is one of the first in Canada to release their version of 'Isolation Nation' beer. 'Isolation Nation was an intiative developed by Hops Connect, a Canadian Hops company, who distributed ingredients free of charge to brewers across the country. The free, all-Canadian ingredients, were meant to help craft breweries facing financial hardships due to the pandemic. The New Maritime Beer Company, owned by friends Brent Garrish, Matt Hutt, and Adam Lordon, opened the New Maritime taproom in Miramichi in January and the brewery had just come online at the outset of the pandemic in March.
—-
COVID UPDATES 
There were no new cases of COVID-19 reported in any of the provinces within the Atlantic bubble yesterday.
Active cases continue to fall as well with Nova Scotia reporting just one.
PEI and Newfoundland/Labrador sit at two while New Brunswick is down to three active cases.
Alberta and Quebec have seen a recent upswing in cases and that showed nationally as we surpased 12,500 cases adding over 430 new cases yesterday.
There were also four virus related deaths bringing that number to 8874
—-
FRANCOPHONE QUESTION    
New questions on the federal census will give New Brunswick a better idea of how many families have a right to send their kids to a francophone school.
According to CBC, Statistic Canada is adding five new questions on next-year's short form that deal with minority language use.
President of the Acadian Society Alexandre Cédric Doucet says he believes there are many mixed language families not known about that have a constitutional right to attend a francophone school.
Education Minister Dominic Cardy says he is looking forward to the data so the province can clarify exactly where the population is so they can more carefully target programs.
—-
LAKE PARTY  
A large party held at Fanjoys Point on the eastern shore of Grand Lake is bring slammed by the province as illegal and a threat to public health.
Images and videos of the party last weekend showed up on social media with large crowds in boats and on shore with no physical-distancing or masks to be seen.
Premier Blaine Higgs addressing reporters called it very concerning because we've seen events like these cause a rise in COVID-19 cases in other parts of the country.
In a statement to Brunswick News Public Safety spokesperson Coreen Enos says large gatherings with no distancing, no masking and no records are illegal and a threat to public health.
—-
INQUIRY BRIEF  
Ottawa and Nova Scotia have stopped short of calling for the full public inquiry to April's mass shooting that the families of the 22 victims had demanded.
Instead, the two governments have named a three-person panel to review the cause and circumstances of the shooting rampage in central and northern Nova Scotia.
The panel's terms of reference say all documents and information collected during the process are to be kept confidential.
But interim and final reports to be presented next year to federal Public Safety Minister Bill Blair and provincial Justice Minister Mark Furey will be made public.
—-
TRACING APP
A smartphone app to alert users if they've come in contact with someone with
COVID-19 is now in beta testing.
The Canadian Digital Service, an agency that puts federal services online, is asking people to sign up and put the app through its paces over two to four days. Participants will be asked to complete certain tasks with the app and report on how well it works for them.
Nearly five-thousand testers had joined the program by Thursday evening. (20)