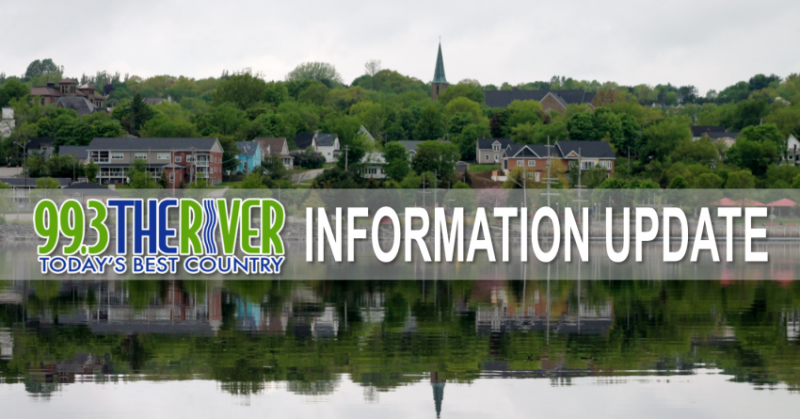 99.3 The River News—-July 23rd, 2020
ALL STORIES FROM MBS NEWSROOM
—-
SCHOOL DEVICES 
The New Brunswick government says high school students will be expected to bring their own electronic devices to school when classes resume in September.
Education Minister Dominic Cardy say the move is part of a shift to a more personalized, tech-based learning model amid the COVID-19 pandemic.
Cardy says the new model will help support a blend of classroom and online learning for high school students.
A subsidy program will provide up to 600-dollars for students from low- and middle-income families to buy a laptop computer if they do not currently own a device.
—-
TEEN ATV FATAL 
A teen is dead after crashing an ATV in Plymouth, northwest of Woodstock, Tuesday night.
RCMP say the 14 year old boy, from nearby Hartford, lost control of the ATV and struck a treet. He was pronounced dead at the scene.
—-
CARE STAFFING  
The New Brunswick Nurses Union says there is a dangerous reliance on casual staffing within the province's long-term care sector.
Union president, Paula Doucet, says the COVID-19 pandemic has cast a national spotlight on what happens when nursing homes continuously rely on unsafe levels of casual staffing.
She says New Brunswick nurses have been calling attention to the issue for years.
Doucet says the union has conducted a two-year investigation into nursing homes in the province and will release a report in September.
—-
 SUSPICIOUS DEATH  
The RCMP's Major Crime Unit is investigating the suspicious death of a 29-year-old man in Waasis.
Oromocto RCMP were called to reports of home invasion early yesterday morning on Route 655.
Police believe more than one armed suspects entered the residence and fled before they arrived.
The body of a 29-year-old man was discoverd in the residence and his death is considered suspicious…. an autopsy is being performed to determine the cause of death.
RCMP say as the investigation continues they believe the home invasion and death are linked and are isolated incidents.
—-
COVID UPDATE  
Newfoundland/Labrador has reported a new case for the second straight day, but was the only province in the Atlantic bubble to report any new infections.
The case is linked to the one reported on Tuesday and brings active cases in Newfoundland/Labrador to two.
Nova Scotia has now gone more than a week without a case and has only one active. PEI is down to two, while New Brunswick has three active cases.
We added close to 550 new cases yesterday across Canada surpassing 112-thousand and had 8-virus related deaths bringing that number to 8870.
—-
WE SCANDAL
The Conservatives are calling for Finance Minister Bill Morneau to resign, after hearing that he has only now repaid WE Charity for more than $41,000 in travel-related expenses.
Conservative finance critic Pierre Poilievre accused Morneau of committing an illegal act for allowing the organization to pay for trips in 2017 to Kenya and Ecuador.
Morneau said he always planned to personally cover those amounts, but WE never charged him.
In a rare move for a prime minister, Justin Trudeau has also agreed to testify before the House of Commons finance committee probing the aborted agreement with WE to oversee a multi-million-dollar student volunteer program.