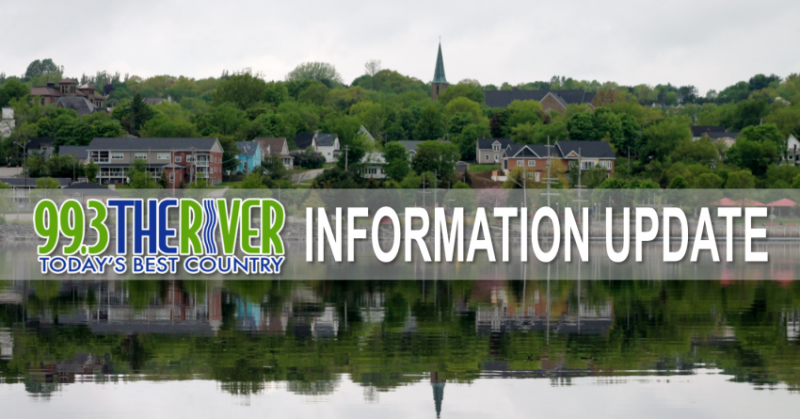 99.3 The River News—-July 21st, 2020
ALL STORIES FROM MBS RADIO
—-
MORE ROADWORK   
While crews continue work on major intersections on King George Highway, the city of Miramichi is seeking bids for work on another major intersection.
It wants to rebuild the intersection of Pleasant and Hennesy Streets, according to the Leader. It wants to widen Pleasant street add another turning lane and traffic islands to make it more pedestrian friendly.
Bids have to be in by the end of the month with work beginning the middle of next month.
—-
INDIGENOUS LETTER   
An open letter addressed to Premier Blaine Higgs signed by more than 2-hundred people is adding to the pressure for a public inquiry into deaths of three Indigenous people.
The signatures represent a wide range of people from lawyers to academics to concerned citizens demanding an inquiry into the deaths of Brady Francis, Chantal Moore, and Rodney Levi.
The letter states the justice system is steadfast in its message that indigenous lives are worth less, and are less deserving of protection and justice than non-indigenous lives.
Premier Higgs responding to the letter yesterday stood by his belief that any inquiry should be held by Ottawa as it's primarily federal jurisdiction.
—-
INFO GUIDELINES  
The province has announced new guidelines for businesses to collect customer data for contact tracing.
Businesses are now instructed to collect the first and last name of only one person per group and a phone number or email if a number is not available.
The document if on paper is to be out of view of the public at all times and should stored in a secure location with the information destroyed after 21-days after the risk of COVID-19 transmission has passed.
The Privay Commissioner's Office had rasied concerns over a lack of clarity around the security and amount of data being collected by businesses and restaurants at the request of government.
—-
 COVID 
Only one new case of COVID-19 in the Atlantic bubble yesterday with New Brunswick reporting a person in the Fredericton area.
The person is a close contact to a previously announced travel case and brings the amount of active cases in New Brunswick to five.
PEI also sits at five active cases, and there is just one in Nova Scotia after five straight days with no new cases.
Newfoundland/Labrador hasn't had a new infection in 10-days and have no active cases.
Nationally we added over 780 cases surpassing 111-thousand and we now have 8858 virus related deaths with six reported yesterday.
—-
MOTORCYCLE LICENSE               
The province is making it a little easier for riders to get their motorcycle license.
A release by Service New Brunswick says licensed motorcycle training schools can now administer the written driving test to participants enrolled in classes.
Service New Brunswick Minister Sherry Wilson says the change means students will no longer have to come into the center after taking the safety training course.
Wilson says as a motorcycle driver herself she knows its a short season and she understands the frustration people felt not being able to ride after completing the training.
—-
VITALITE APPOINTMENT 
The Liberals are critizing a recent appointment of a former Conservative leadership candidate to the board of the Vitalite Health network.
Health Minister Ted Flemming denies there was any political favouritism…saying Moncton lawyer Monica Barley, whom he endorsed in the leader race is successful in business and would be a great contributor to the board.
However, Liberal MLA Keith Chaisson says it doesn't pass the smell test.
Chaisson says they're asking a former leadership candidate to sit on the Vitalite board knowing that the Higgs goverment wants to pass major health reforms.
Vitalite CEO Gilles Lanteigne said the health authority recommended qualified people with skills the board needed and he didn't learn Barley had been a leadership candidate until part way through the vetting process.
—-
 FIREARM THEFT        
RCMP are reaching out to the public for assistance after the theft of guns from a home in Sainte-Anne-De-Madawaska.
Police were called to a break and enter Friday night where someone gained entry to as house through the garage and stole three guns.
The guns taken were a Ruger 22-semi-automatic rifle, a Hatsan Escort 12 gauge semi-automatic shotgun, and a Springfield bolt-action rifle.
Anyone with information on the break-in or the location of the firearms is asked to contact RCMP or Crimestoppers.
—-
ELECTION SPECULATION
Elections New Brunswick has ordered masks and other protective equipment in light of growing speculation the minority Higgs Government could call a general election before the end of the year.
Chief electoral officer Kim Poffenroth says while the government is only obligated to hold a pair of byelections, she has asked staff to be ready for a vote in all 49 ridings.
The P-Cs have scheduled nomination conventions for five ridings on August 8th, including in Higgs' own riding. Green party Leader David Coon says it appears the Tories are in a hurry to nominate candidates, and Liberal health critic Jean-Claude D'Amours says he believes Higgs is planning a provincial election.
—-
MISSING FATHER
Authorities believe they have found the body of a Quebec man missing for 12 days and whose daughters had been the subject of an Amber Alert before their bodies were found. Police say it appears 44-year-old Martin Carpentier took his own life.
He was last seen with his daughters July 8th. The bodies of the girls, six-year-old Romy and eleven-year-old Norah…were found in a wooded area three days later.
—-