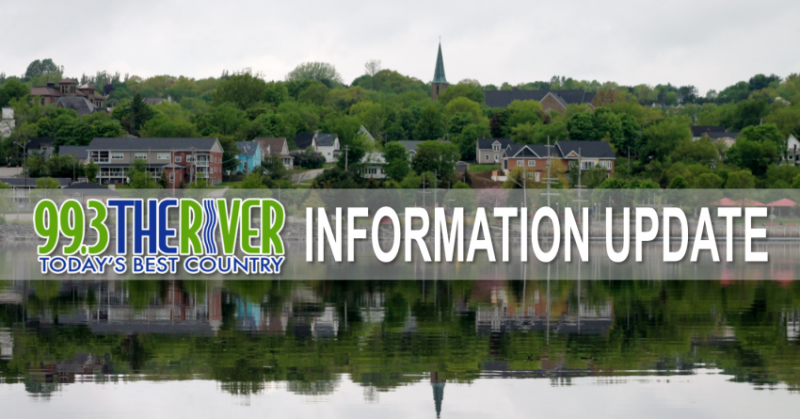 99.3 The River News—-July 17th, 2020
ALL STORIES FROM MBS NEWSROOM
—-
POISION PLAN    
A coalition of groups pushing a plan to eradicate smallmouth bass from a lake have been given notice it must be submitted to the province for review. The groups want to use a toxin called rotenone to wipe out the invasive species and protect salmon in the Miramichi system.
The Environment Department can either approve the plan with conditions, reject it or order a comprehensive environmental impact assessment.
The group says it had been hoping to win provincial and federal approval of the plan this year but now says that likely won't happen until next year.
—-
LITERARY WINNER 
Another North and South Esk Elementary student has won a national award.
Avery Hiemstra has been awarded first place in the Junior Essay category of The Royal Canadian Legion's National Literary Contest.  Avery was recognized for her writing proficiency and her ability to clearly evoke a strong sense of Remembrance in her work.
Earlier this week, another North and South Esk Student, Ahana Holmes, was awarded third place in the Canadian Legion's Black and White Poster Category commemorating Remembrance Day.
—-
BUBBLE TROUBLE       
The mayors of Amherst and Sackville say the long waits at the New Brunswick-Nova Scotia border crossing fly in the face of the sprit of the Atlantic Bubble.
In a lengthy release by Amherst Mayor David Kogon and Sackville Mayor John Higham, they say the bubble was supposed to help the communties, but so far they have seen no benefit. Kogan says the excessive delays are essentially creating a closed border as people can't or won't travel into the neighboring communities. The mayors are calling for a free-flow of traffic, while government officials recently said wait-times have been improving as time goes on.
—-
LEGAULT ON GASPE
Quebec Premier François Legault says he is in talks almost daily with New Brunswick about allowing the Gaspe region to be included in the travel bubble.
Legault tells CBC he understand the apprehension of welcoming Quebecers into provinces not hit as hard by COVID-19, but noted Gaspe has had very few cases.
The premier says he optimistic an agreement can be reached and says he senses an openess from New Brunswick to make it happen.
Premier Blaine Higgs continues to say expanding the bubble to include Gaspe is possible, but willl be based on an assessment of public health risks.
—-
WORKPLACE FINE                                     
The Department of Transportation and Infrastructure has been fined 125-thousand-dollars for a workplace fall that killed a worker in Woodstock last August.
According to CBC, Judge Pierre Dubé said the department was responsible for the death of 64-year-old Jimmy Martin as safety rails on the site were held together with plastic zip ties and wire.
Dube said fining the province is redundant as its government paying government, but his suggestion of the money going to charity was not allowed under current legislation.
Martin's eldest daughter Holly Jones agreed saying they lost their father and the money isn't going to a place that will help anyone.
—-
COVID – RESEARCH  
A total of 27 research projects across New Brunswick have been awarded over
1.2 million dollars to explore ways to detect and treat COVID-19 and assess its effects on people, communities and the economy.
Half the projects are being done at the University of New Brunswick, with the rest being conducted at other universities, the New Brunswick Community College, and two projects at the Horizon Health Network.
Leah Carr, C-E-O of the New Brunswick research Foundation, says New Brunswick researchers are well positioned to contribute to the global effort.
These research projects cover a wide range of areas, including mitigating the spread of the virus and public health communication practices.
—-
RESTAURANT COLLECTION GUIDELINES             –
Public Health is expected to release new guidelines finalizing details around the collection of information restaurants have been mandated to gather when people dine-out.
Department of Health spokesperson Bruce Macfarlane tells CBC the best practices document should be ready by early next week.
The province's privacy commissioner raised concerns saying he's been fielding calls from restaurant owners ranging from how to collect and store the information to how long it should be kept.
Currently any business thats seats people for things such as eating, entertainment or socialzing must collect contact information in the event COVID-19 contact tracing needs to take place.
—-
WE UPDATE       
Federal Youth Minister Bardish Chagger says she personally didn't have conversations with the Prime Minister's Office or the Finance Ministry or WE prior to cabinet approval of the deal to put WE in charge of a COVID-relief program.
N-D-P ethics critic Charlie Angus pressed Chagger in a hearing yesterday about whether the prime minister's family links were raised when she brought the recommendation to cabinet.
Ethics commissioner Mario Dion has already said he'll investigate Justin Trudeau's role and Finance Minister Bill Morneau would be scrutinized as well to see if he violated sections of conflict of interest rules.