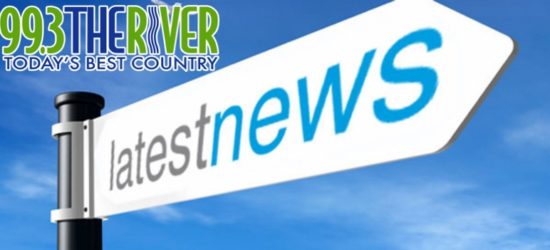 99.3 The River News – July 10/18
(ALL NEWS STORIES PROVIDED BY MBS NEWSROOM)
PHOENIX COMPLAINTS
The number of grievances the federal Liberals are facing that are directly
related to the Miramichi-based Phoenix payroll system has more than doubled
in the last year.
It has jumped from 2 thousand to almost 49 hundred complaints.
Since the Phoenix payroll system went live in 2016, tens of thousands of
public servants have been underpaid, overpaid or not paid at all.
—-
FUNERAL
The lives of Blaine and Falon Sturgeon, who were killed in a rafting accident
last Tuesday, were remembered Monday by family and friends.
The Miramichi Leader says St. Bridget's Roman Catholic Church was filled with
the loved ones of the father and daughter who drowned in Gray Rapids after
the raft they were on flipped over.
Falon was 29 and her father was 55.
—-
WEAPONS CHARGES
A man carrying a pair of knives who threatened police near Miramichi last
week has now been charged.
The RCMP says 45-year-old Dle Joseph Anderson of Barryville has been charged
with possession of a weapon for a dangerous purpose, causing a disturbance,
assault with a weapon and uttering threats.
The Mounties say they responded to a report of man brandishing two knives
last Wednesday,
They found the man in a wooded area off route 11.
Anderson was eventually arrested and taken to hospital for assessment.
He was released into police custody the following day and has since been
ordered to undergo a 30-day psychiatric evaluation.
He's due to return to court on August 7th for a bail hearing.
—-
OUTBREAK
Health officials are warning of a possible outbreak of rotavirus in the
Miramichi area.
The Department of Health says they've confirmed at least one case of
rotavirus at a Miramichi daycare where an outbreak is believed to have
affected a number of kids.
The viral infection primarily affects young children, causing vomiting and
diarrhea that can become severe.
The province only added the rotavirus vaccine to infant immunization shots
last year, so many youngsters remain vulnerable.
Just about all children who haven't been immunized against rotavirus will
contract the virus at least once before the age of five.
—-
AMBULANCE
Connie Walls told the Miramichi Leader that she was in disbelief when staff
at the Campbellton Regional Hospital asked her to consider using her own
truck to take her 93-year-old mother two hours back to Miramichi after she
had just undergone hip surgery.
She was told an ambulance would pick up her mother, however, that did not
happen, as the ambulance had been assigned to another patient.
At that point, the family gave up, and ended up driving their mother back to
Miramichi.
Walls added that families shouldn't have this kind of responsibility when
they pay for these service and healthcare.
—-
GOLFER
A member of the Miramichi Golf and Country club is returning home a
provinical champion. Nathan Hogan captured both the Junior and Jevenile crown
at the New Brunswick Junior Gold Provincials that wrapped up yesterday in
Hampton. Fellow Miramichi golfer Devon Gionet finished tied for fourth in the
Juvenile division and fifth in the Junior deivision. Following his
championship performance, Nathan Hogan will be moving on to represent New
Brunswick at the 2018 Canadian Junior Boys Golf Championships in Medicine
Hat, Alberta at the end of the month.
—-
FROST KILL
Two frosts in June have wiped out an estimated 70 per cent of Nova Scotia's
wild blueberry crop.
According to a CBC report … producers don't know if they'll even bother
harvesting what little remains.
A researcher says the frost will also impact next year because new sprouts
were also damaged by the frost.
Times have been tough for growers.
They've now endured two years of production costs far out weighing crop
prices.
There are calls for financial assistance for the growers.
—-
STORM LATEST
The Canadian Hurricane Centre is closely monitoring a tropical storm that
could strengthen into a hurricane before tracking north into the Maritimes.
Environment Canada has issued a tropical cyclone statement … advising
residents of Nova Scotia, most of P-E-I and southeast New Brunswick that the
storm could approach the Maritimes by Thursday.
An updated statement says Tropical Storm Chris — which formed off the coast
of Carolina on Sunday — is forecast to attain hurricane status by late today
but will likely weaken slightly as its approaches Nova Scotia.