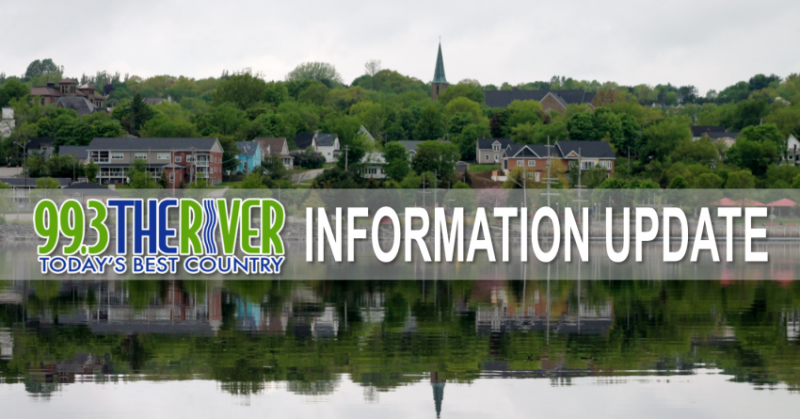 99.3 The River News – Jan. 9, 2020
(FROM MBS NEWSROOM)
Bridge closure risky
A consultants report has warnings about the closure of the Centennial Bridge,
when it happens.
Emergency Solutions International presented a report to Miramichi City
Council saying the closure will constitute an extreme risk, according to the
Leader.
Repairs to the bridge keep getting put off. E-S-I has made several
recommendations due to the risks that will develop when it does eventually
close for repairs. It says the city has done a good job preparing with
changes to ease traffic flows on other routes…but there will still be
traffic tieups. Then there's the fire response, especially given the city's
high percentage of residents over 65.
—-
SUSPICIOUS FIRE
The RCMP is asking for the public's help in the investigation of a suspicious
fire in Neguac.
Police and fire crews responded to the blaze in a vacant house on Burnt
Church Road shortly before 1:30am on January 3rd.
The house was destroyed by the fire that is believed to have started at the
rear of the home.
Investigators have determined the fire to be suspicious in nature. Anyone
with information is asked to contact RCMP or Crimestoppers.
—-
Mobile critical care unit
The new Mobile Crisis Response Unit by Horizon Health is up and running in
Miramichi.
Similar to services offered in Moncton, Saint John and Fredericton, the
Leader reports the Miramichi unit will focus on mental health and addictions
in the city and in surrounding First Nations communities. The unit has
specially-trained mental health social workers and nurses.
Anyone experiencing an addiction or mental health crisis can access the
service even if they are clients of other services. Concerned family members,
friends or other healthcare providers can also contact the unit on behalf of
a client.
—-
Cda-Iran-Plane-Crash
A number of people with Halifax connections were aboard that Ukrainian 737
that crashed outside Tehran.
So far, we know of three graduate students at universities in Halifax who
were returning after spending the holidays in Iran…and one was bringing her
younger sister with her to study at university.
A fourth victim from Halifax was a dentist who had been working there for
seven years after graduating.
—-
PALLIATIVE PARAMEDICS
Paramedics will soon be providing palliative home care to patients across the
province.
According to Radio Canada the project that has been in development for the
last year will be implemented next month.
Vice President of Ambulance New Brunswick Jean-Pierre Savoie says the goal is
to redirect some paramedical services to palliative patients in their own
homes instead of the current model of transporting them to hospital.
Savoie says specialized training and refresher courses are taking place to
provide the new program.
—-
NO MINTO LAYOFFS
TRACC recycling says there likely won't be any layoffs due to the week long
tire fire in Minto.
At a public meeting Tuesday night officials said they will be moving
operations to a new site and the 52 affected workers could be back on the job
within a week.
Environmental concerns were also raised with operations manager, Curtis
Richardson telling the crowd air and water testing will be ongoing over the
months ahead.
Officials say water testing hasn't revealed anything of concern, but a water
advisory will remain in place as further testing takes place.
—-
SHOOTING
A man has been charged after a shooting in Drummond Local Service District.
West District RCMP say they responded to reports of shooting in a parking lot
on Route 108 Tuesday around 2:30pm and found a man with a gunshot wound.
He was taken to hospital with serious injuries. A short time later police
arrested 47-year-old Darrell O'Brien of New Denmark in connection with the
incident.
O'Brien has been charged with discharging a firearm with intent and assault
with a weapon. The investigation is ongoing but RCMP believe it was not a
random act.
—-
Trudeau on crash
Prime Minister Justin Trudeau is mourning the loss of at least 63 Canadians
after the crash of a plane from Ukraine in Iran.
At a news conference yesterday, he sent condolences to those left behind by
the 176 victims. Of them 138 had connecting flights to Canada from Kiev.
Besides the 63 Canadian citizens, others were mainly students returning to
universities and schools after the holidays.
Trudeau also promised that Canada will work to make sure the crash is
investigated thoroughly. Our Transportation Safety Board officials will have
status in the probe.
—-
SPORTS
In the Q-League last night…the Titans won a 2-1 decision against the
Islanders at EastLink Centre.
A light night in the NHL…The Jets won a 4-3 shootout with the Leafs.
The Raptors, playing their second game in as many nights, had to go to
overtime to beat the Hornetsin Charlotte 112-110.