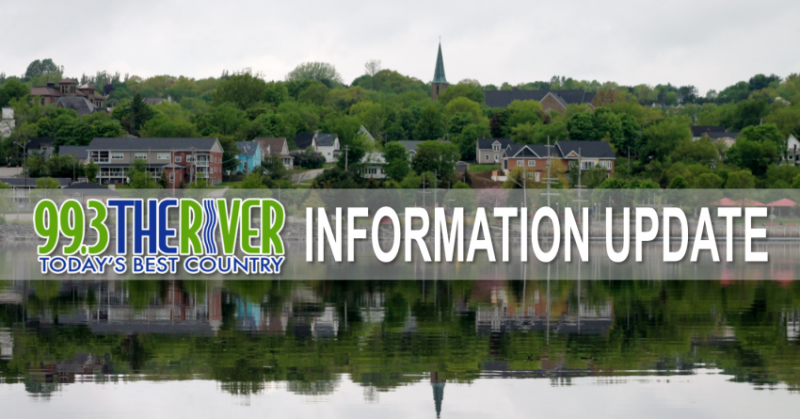 99.3 The River News–Jan 30th, 2020
ALL STORIES FROM MBS NEWSROOM
—-
SCISSOR ASSAULT SENTENCE 
A 35 year old man from Esgenoôpetitj has been given a sentence of house arrest after pleading guilty to assaulting a boy with a pair of scissors.
Gordon Joseph Dedam threatened the then 13-year-old boy last summer by holding scissors to his neck while they were on a trampoline. Dedam accussed the victim of kicking another child, went and got the scissors and held them to the teen's neck.
The judge ordered him to spend three months under house arrest and then a year of probation.
—-
TORY LEADERSHIP
A New Brunswick M-P says he's testing the waters about entering a federal Conservative leadership race.
John Williamson says it's clear former cabinet minister Peter Mackay has sewn up the Red Tory vote but he says there are plenty of Conservatives on the right who are looking for a candidate to support.
Williamson represented New Brunswick Southwest from 2011 to 2015, when he was defeated in the Liberal sweep of Atlantic Canada, but he was re-elected last year.
---
—-
RAYMOND DATES     
Jury selection in the second fitness trial for Matthew Raymond will begin on March 16th.
He is accused of shooting two police officers and two civilians in Fredericton in August of 2018.
Raymond was found not fit to stand trial by a jury in the fall but has since received treatment including anti-psychotic medication.
This second jury will be tasked with deciding if his current state of mind makes him able to participate in his own defence of the four first-degree murder charges.
Raymond's lawyers say if the trial moves ahead they will use a defense of not-criminally-responsible.
—-
RESERVIST FOUND DEAD IN ONTARIO  
The body of a missing reservist from Saint John has been found in Ontario.
22 year old Private Micheal Beaman was taking a training course at the Royal Military College in Kingston. He went missing early Saturday morning after leaving a nightclub. His body was found yesterday by an underwater search team in water near a causeway.
An autopsy is being done and the investigation continues into the cause of death.
—-
CORONA VIRUS 
There are now three cases of the new coronavirus in Canada.
A presumed case in B-C has been confirmed. The other two are also under isolation in Toronto.
At least 170 people have died in China from the new coronavirus, and more than 77-hundred have been diagnosed. (20)
Ottawa has chartered a plane to go to Wuhan to evacuate 160 Canadians who've been trapped there due to strict quarantine measures.