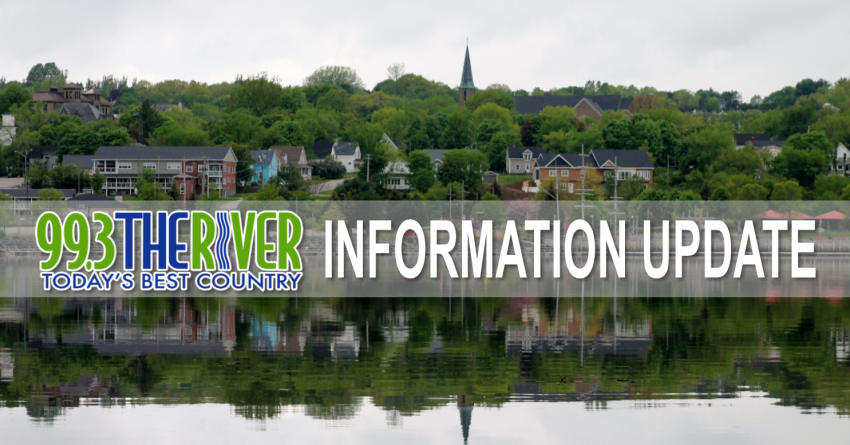 99.3 THE RIVER NEWS – JAN 23/19
(FROM MBS NEWSROOM)
DONATION BIN RESCUE
A police officer in Miramichi rescued a woman trapped in a clothing donation
bin on Monday.  Police say the officer was driving past the Lord Beaverbrook
Arena on University avenue in Miramich around 3:30am Monday when he noticed a
flap on one of the large donation bins moving. He stopped to check on it and
discovered  a 60-year-old woman trapped inside. She had crawled in to get out
of the storm a few hours earlier.  He was able to help get her out without
injury. The issue of people getting trapped in donation bins has gained
national attention in recent months following the deaths of a man in BC in
December and a homeless woman in Toronto earlier this month. At least 8
Canadians have died after getting trapped in donation bins since 2015.
—-
Trailer fire
No one was hurt when a construction company trailer went up in flames
yesterday in Chatham Head.
Miramichi fire crews were called out to the construction site of the new
Shannex nursing home on Water Street around noon. The small fire was put out
quickly…and it didn't seem to disrupt work at the site much, according to
the Leader.
—-
CLINIC CANCELLED FOR WED JAN 23
Due to the weather, the mobile blood donor events in Miramichi today have
been cancelled.
—-
GARAGE FIRE
RCMP are investigating a suspicious fire that caused hundreds-of-thousands of
dollars in damage at a municipal garage on the Acadian Peninusla.
Mounties were first to get to the fire at the garage on Acadia Street in
Grand Anse around 6:30 Monday morning. The garage was destroyed in the blaze,
along with a half-ton truck, a snowblower and other equipment.
Investigators have deemed the fire suspicious and are asking anyone who
noticed anything suspicious in the area of the fire Monday morning to call
RCMP or Crimestoppers.
—-
Trudeau town hall
Prime Minister Trudeau will be in Miramichi Thursday for one of his famous
town hall meetings…and he'll likely be taking questions about Phoenix.
The Leader reports if you would like to ask Trudeau a question about
anything, you will have to register beforehand. You can do that on
Miramichi-Grand Lake MP Pat Finnigan's website (pfinnigan.liberal.ca).
Admission to the town hall at James M. Hill High School theatre is free…but
registering ahead of time won't necessarily guarantee admission. Doors open
at 5:00pm and the event begins at 7:00.  There'll be a mandatory coat check
and no large bags or coats allowed.
—-
ZAMBONI IN DITCH
Jake Ross, the Nova Scotian owner of a Zamboni that was pushed into a ditch
by a powerful storm says he's amused the machine is creating a social media
buzz.
Ross put the Zamboni on his lawn decorated with Christmas lights after buying
it at auction as a novelty, and says he couldn't believe it when he spotted
it sitting in a ditch a couple hundred feet down the road when he left for
work on Monday.
—-
POT WARNING
Travellers caught sneaking small amounts of marijuana into Canada could soon
be required to pay fines.
While adults in Canada are allowed to possess and share up to 30 grams of
weed, it is still illegal to bring the drug across the border.
—-
FOOD GUIDE
Health Minister Ginette Petitpas Taylor is touting the newest Canada Food
Guide.
She says it puts more emphasis on what, when and how we eat and less on food
groups and serving sizes. The minister says the updates encourage Canadians
to cook more often. It also recommends we eat more vegetables, fruits, whole
grains and opt to eat plant-based proteins, such as legumes, nuts and tofu.
It also says people should drink more water.