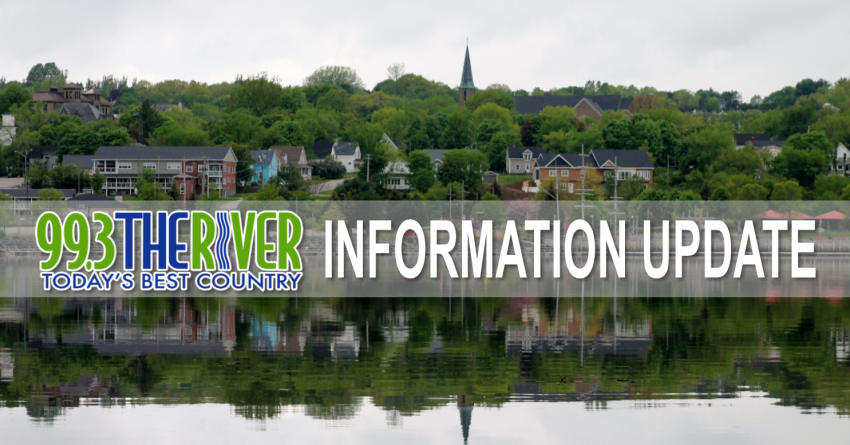 99.3 The River News – Jan. 21/19
(FROM MBS NEWSROOM)
CANNABIS UNION
Following recent layoffs at Cannabis NB, a union has now filed an application
to unionize front line workers at retail locations in Campbellton and
Miramichi. Brunswick News report the New Brunswick Union filed papers to
organize workers at the two stores last week. The Union says it choose to
start the process with Miramichi and Campbellton because a large percentage of
employees there signed on to support unionization. The New Brunswick Union
says it hopes to eventually unionize all of the 220 or so non-management
workers at the province's 18 Cannabis NB outlets. Workers in Campbellton and
Miramichi have until February 1st to submit any objections in writing. The
province's Labour and Employment Board will then determine if a hearing is
necessary before a panel rules on the application.
—-
ARREST WARRANT
The RCMP are asking for the public help locating a wanted man from Bathurst.
Police say an arrest warrant has been issued for 45-year-old Darren Pitre.
He's wanted in connection with a break-in and robbery in North Tetagouche in
October of 2017. Pitre is described as five-foot-eleven, 230 pounds, with
brown hair, blue eyes and several tattoos. A photo of Pitre is available on
the RCMP News website.
—-
POLICE INVESTIGATE TEXT MESSAGES
Miramichi police learned of a text message exchange between teenagers.
One of the teens forwarded messages saying that he wished to cause serious
physical harm to others.
Officers arrested the 13 year old sender of the messages.
He has been released from custody with conditions.
This matter remains under investigation with the involved teenagers and
parents being notified.
—-
Police Report
Despite the storm, Miramichi police were kept hopping handling various
complaints. They charged people with impaired driving, breaking court imposed
curfews and there was an assault on a woman at a local hotel.
Saturday night, police found a woman with facial injuries and she was taken
to hospital. A 20 year old man is facing charges of assault causing bodily
harm and breaching conditions. Neither the victim nor the accused are
Miramichi residents.
Off Road enforcement officers, conducted a check stop on a snowmobile trail
near St. Patrick`s Drive and arrested a 32 year old male snowmobiler for
impaired driving.  This male had his machine seized and he will be facing an
upcoming court date for impaired driving.
—-
Artificial Reefs
DFO is investing $1.7 million to help create artificial reefs in Miramichi Bay.
Two groups, Homarus Inc. and Anqotum Resource Management have partnered to to
help restore coastal habitat for different species.
Anqotum is an ocean resource and management program for several First Nations
in eastern New Brunswick. Homarus was created by the Maritime Fishermen's
Union to ensure sustainability of lobster fishing.
Concrete blocks with holes in them will be placed on the bottom to provide
habitat for lobsters, mussels and rock crab.
—-
Hydrants Flooding
There was a river running down a downtown Chatham street Friday night.
It was because of a leaking fire hydrant on Johnson Avenue which send water
pouring down the street to the Atlantic Superstore lot on Wellington Street.
Maintenance crews had to use blow torches, a pick ax and long iron bar to
get the water turned off.
A number of basements were flooded along the street including one residence
housing six NBCC Miramichi students. Nobody was hurt.
—-
STORM
The storm is moving away but it's going to take awhile to dig out with 50 cms
or more of snow falling in places around the province. They'll also have to
use pickaxes in the southern part of the province which got hours of freezing
rain and ice pellets.
EMO asked people to stay off the roads and most did…but some ventured out
and some crashed on the treacherous roads.But no serious injuries have been
reported. A few highways were closed including the 108 between Halfway River
and Renous.