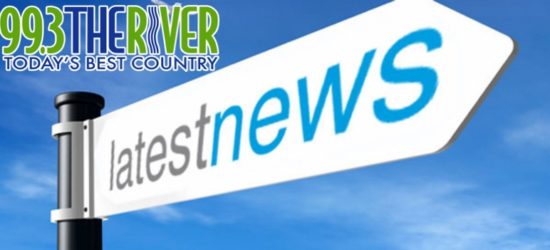 99.3 The River News – Jan. 2, 2019
VICKERS
The Telegraph Journal says that Kevin Vickers, the man hailed as a national
hero after he shot and killed an armed Islamic terrorist storming Parliament
in Ottawa in 2014, is considering a run at the leadership of the New
Brunswick provincial Liberals.
Born and raised in Newcastle, now part of Miramichi, Vickers became world
famous for his heroics as Sergeant-at-Arms of the House of Commons.
In the aftermath, Prime Minister Stephen Harper appointed Vickers as Canada's
new Ambassador to Ireland.
—-
Break & Enter
Long guns. handguns. household goods and a motorcycle have been stolen from a
home in Clearview.
West District Mounties say they got the call around 5pm Boxing Day about the
B & E at a home on Route 130.
Investigators suspect the break happened sometime between December 19th and
Boxing Day while the family was away.
They are looking for public help and asking anyone with information to
contact the police or CrimeStoppers.
—-
COTTAGE FIRE
The West District RCMP is asking for the public's help as it investigates a
suspicious fire at a cottage in Blue Bell, northwest of Plaster Rock, over
the weekend.
When police arrived at the cottage on Geneau Road Sunday morning, the cottage
had been destroyed by fire.
Anyone with information about this fire or who saw anything suspicious in the
area is asked to contact the RCMP or CrimeStoppers.
—-
CARBON TAX
For the new year, prices will probably go up for gas, groceries, and other
essential items, as the Trudeau Liberals carbon tax has kicked-in.
Federal Tory opposition leader Andrew Scheer says if Canadians re-elect the
Liberals in 10 months, the carbon tax will only climb.
The new carbon tax starts at a minimum of 20 dollars a ton, rising 10 dollars
annually until 2022.
Scheer contends that the federal Grits are actually planning for a carbon tax
of 300 dollars per ton, which he believes would kill the economy of a
cold-weather country such as Canada, that has the need for heat.
—-
FEDS TAX CHANGES
New federal tax changes came into effect New Years Day.
The most politically controversial change will be hitting Canadians in the
pocketbook every time they fill up their gas tank or pay their heating bills.
The federal government's new carbon pricing system will also come into effect
in provinces that don't have carbon pricing mechanisms of their own,
resulting in higher costs for fossil fuels by April, and direct rebates to
partly offset the increased costs.
Canadians will also see higher Canada Pension Plan premiums, the first of
five years of increases that will end in 2023.
—-