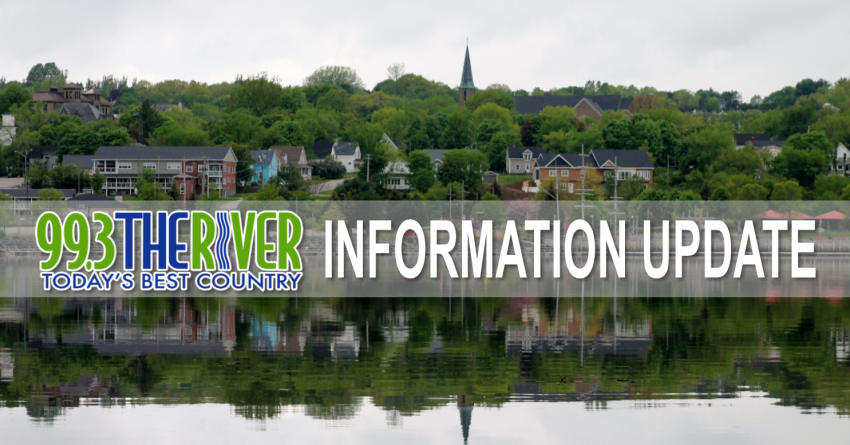 99.3 THE RIVER NEWS – JAN 16/19
(FROM MBS NEWSROOM)
Home invasion charges update
Two Miramichi men accused in a home invasion will go to trial next month.
20 year old Liam Nathaniel McLatchy and 19 year old Joshua William Kitchen
pleaded not guilty this week to several charges and the judge set the trial
date for February 8th. McLatchy and Kitchen were charged with break and enter
to commit theft, hitting a man with a steel pipe and stealing speakers and
cell phones in early December in Miramichi.
Each also faces separate charges in other incidents.
—-
Crash trial choice
A woman charged in a fatal accident in November will have a preliminary
hearing in May, according to the Times and Transcript.
35 year old Danielle Lortz of Acadieville is charged with dangerous driving
in an accident on Route 116 and Big Cove Road near Elsipogtog that resulted
in the death of 27 year old Ryan Ward of birch Ridge. She chose this week to
be tried by judge and jury and the prelim will determine whether there's
enough evidence to go to trial.
—-
SEASONAL WORKERS
The second phase of a seasonal worker program is now open in New Brunswick.
The pilot project is for people who have a gap in their employment insurance
benefits and their seasonal employment. The province says it provides
training or work experience for people in the fisheries, agriculture,
forestry and tourism industries in certain regions.
Phase 1 of the program between March and June of last year, involved 99
people.
—-
Phoenix update
The Trudeau Government is trying to ease the burden on federal employees who
have to payback over-payments because of the faulty Phoenix Payroll System.
The government has introduced draft tax legislation which would allow those
employees who were paid too much to repay the net amount rather than the
gross amount which includes taxes CPP and EI Premiums as so on. Having to
repay the gross amount was causing hardships with some employees having to
pay back more than they were overpaid.
—-
BAR SHOOTING
Thirty-nine-year-old Marc-Andre Belliveau of Allardville has been accused of
attempted murder for allegedly firing a gunshot inside a bar in Bathurst
early Saturday morning at Tom's Karaoke Bar on Saint Andrew Street.
No one was hurt.
The judge also ordered Belliveau, who was arrested without incident, to
undergo a 30 day psychiatric evaluation.
—-
SALMON WALK OUT
A coalition of Salmon anglers have pulled out of a scheduled meeting with DFO
this week in frustration.
The Leader reports the Coalition for Better Salmon Management is skipping a
stakeholders meeting in Moncton Thursday over the way DFO has managed the
salmon fishery. The Coalition, which represents roughly 1000 anglers in the
province, is upset with DFO uniform hook and release rules and its
hesitation to take action against the growing population of Striped bass in
the Miramichi River.