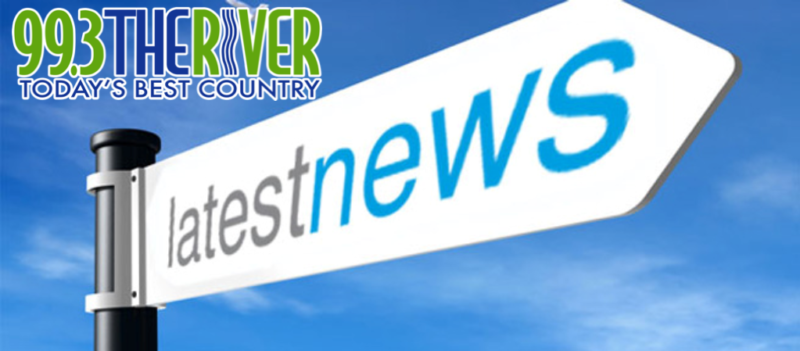 99.3 THE RIVER NEWS FOR APRIL 9TH
—-ROUTE 108 UPGRADE NEEDED
Community leaders along Route 108 are putting pressure on the Higgs
Government to do something about the road.
The province which has been cutting back on major capital projects will
release details later this month on what will still be going ahead.
Plaster Rock Mayor Alexis Fenner and Wayne Bushey, president of the Miramichi
Chamber of Commerce, told the Leader they have been caling on the province to
upgrade the highway for years. It's the major link between Miramichi and the
Trans-Canada and vital to trade and tourism. They say upgrading it is an
economic neccessity.
—-MIRAMICHI POLICE NEWS
A 20 year old man is facing charges after an accident early saturday morning
on King George Highway at French Fort Cove.
He hit the guardrail and rolled his car over into some trees on the cove side
of the highway. He's been charged with impaired driving. No word on any
serious injuries.
—-MIRAMICHI HOSPITAL
The group of volunteers, led by a core group of 22 women, has been providing
support and comfort for partients for a hundred years. So this year is
particularly special.
Auxiliary President Dawn Savoy told the Leader the group helps the hospital
in any way it can and also act as a vehicle for the community to give back.
The Auxiliary is separate from the Hospital fopundation which raises funds
for equipment and so on. The Auxiliary will have a booth set up in the lobby
this week explaining just what it does at the hospital.
—-NB BANS DECLAWING
The New Brunswick Veterinary Medical Association is banning the declawing of
cats.
The ban will go into effect July 1st. New Brunswick is the last province to
halt the controversial proceedure.
Dr. Mary-Ellen Themens, chair of the association's animal welfare committee,
told CBC the trend among Vets has been to move away from declawing anyway.
She said more studies have shown the proceedure wasn't as benign as first
thought and few vets have been offering it recently.
—-FACEBOOK ELECTION
The Federal government is looking for more co-operation from big social media
to head off foreign interference in the upcoming federal election this fall.
Democratic Institutions Minister Karina Gould says there have been
discussions with Facebook and Twitter on how they plan to protect Canadians
during the electoral process. But she says there hasn't been much progress in
dealing with potential online electoral threats.
Facebook Canada says it has devoted significant time and energy to the
issues, and pledges to introduce new tools before the end of June to ensure
authenticity and transparency are at the core of paid political advertising
on the platform.