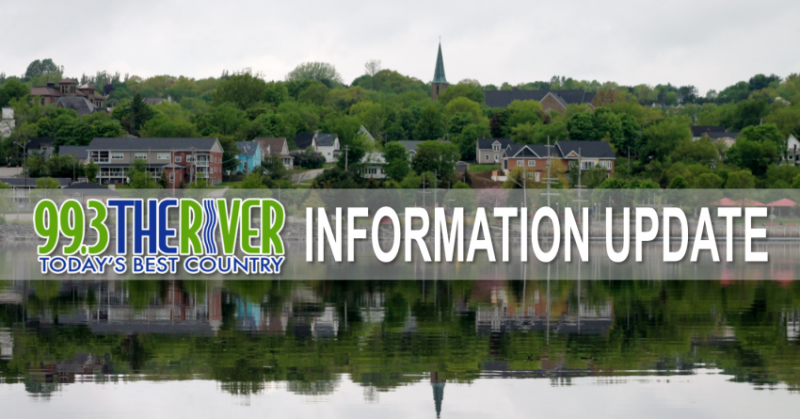 99.3 The River News—-Feb 8th, 2021
ALL STORIES FROM MBS NEWSROOM
—-
YOUTH PARK     
The city of Miramich is looking for input from youth for a new youth park being planned for Chatham.
The Howard Street Youth Park being at the Creaghan Park Outdoor Rink along Howard Street will include an all-wheel plaza, multi-use court play andsocializing spaces, according to the Leader.
The Community wellness and recreation department is encouraging young people to provide comments through the Howard Street Youth Park Facebook page.
—-
HIGGS ON RANKIN   
Premier Blaine Higgs has offered congratulations to Iain Rankin, the next premier of Nova Scotia.
The 37-year-old RAnkin captured the liberal leadership race in that province Saturday, and will shortly be sworn-in to replace Stephen McNeil./
Higgs issued a statement soon after Rankin was declared the winner saying he looked forwrd to working with him and pledged continued support and friendship.
—-
COVID NUMBERS     
Seven cases of COVID were reported in the province yesterday, down from 12 on Saturday. Most of the new cases are in the Edmundston region with one each in Moncton and Fredericton.
There are now 203 active cases…tragically two more deaths were recorded saturday bringing that grim total to 20.
—-
COVID NURSING HOME
Public Health officials say an outbreak of COVID-19 at one of the Edmundston seniors homes has been brought under control.
llon Le Royer, following a confirmed COVID-19 case at the facility. However, it was limited to only one case.
All staff and residents of the facility were re-tested several times to confirm the end of the spread through the facility.
—-
COVID DEATHS
Public Health in New Brunswick has confirmed two deaths in the Edmundston region saturday as a result of COVID-19, bringing the province's total to 20.
A resident of Manoir Belle Vue in their 80s died saturday at the adult residential facility. Another individual between 60 and 69 also passed away.
The province is reporting 7 new cases sunday after 12 on saturday…bringing the number of total active cases to 203
—
STORM 
Another winter storm has arrived in New Brunswick, although this time it's southeastern areas of the province that are expecting most of the white stuff. While the North and Northeast are only expecting about 5cm – other regions will see upwards of 20 cms before it tapers off later this morning.
Parts of Nova Scotia and PEI are expecting upwards of 40 cm.
—-
VALENTINES DAY FLOWERS    
If you're planning a Valentine's Day surprise, florists in the Maritimes are warning you to get your orders in early.
Saint John flower shop owner Carolyn Dignard says she expects more people to order flowers this year instead of going on dates because of the pandemic.
Halifax florist Neville MacKay says flower supplies have dipped because of the health crisis.
Flower shops, unlike some other businesses, have experienced a steady stream of orders during the past year's pandemic  as people are buying more flowers for people they can't see in person.