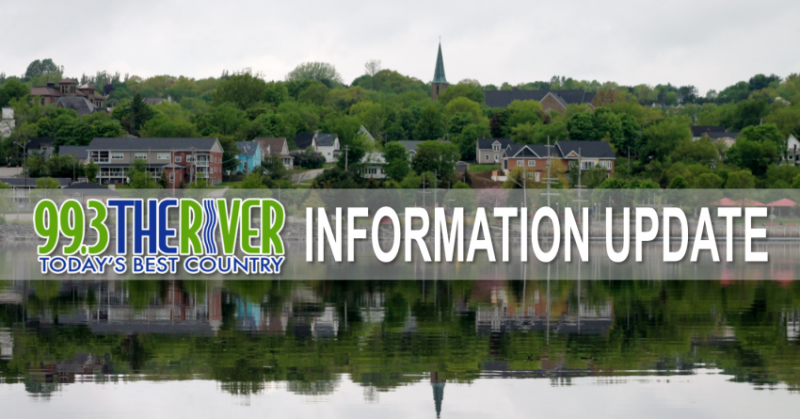 99.3 The River News–Feb 7th, 2020
ALL STORIES FROM MBS NEWSROOM
BRIDGE DETAILS 
The Higgs Government says a new permanent bridge to replace the span over the Koucbibouguac River on Route 133 that was damaged by Dorian will cost as much as $7-million and take up to three years to be completed.
The Times and Transcript reports the price tag and timeline for replacement bridge in Robichauld was reveled by local MLA Jaques LeBlanc. Work on a temporary, one lane span is expected to be finished this spring but LeBlanc says despite being a government priority, the required planning, study, and consultation for a permanent replacement could take several years.
—-
MIRAMICHI STORM
The storm has arrived. Plows and salt trucks have been working but it is messy so you need lots of extra time to get around.
If you're flying or planning to take a ferry call ahead before heading out.  This storm is going to last all day and not taper off until overnight tonight. Conditions will just keep deteriorating. Snow or freezing rain warnings are up for most areas.  A Winter Storm warning is in effect for Miramichi and we could get up to 40cms of snow with winds causing blowing snow
—-
EDUCATION CONSULTATION
Education Minister Dominic Cardy will take part in a public consultation session in Miramichi next week.
The public is being invited to attend the session to comment or ask questions about the  green paper on education which has recommended a series of significant changes to the edcation system. The public consultation session will take place Tuesday at Miramichi Valley High begining at 7:00pm.
—-
CARAQUET STABBING
A Bas-Caraquet man has been sentenced to ten years for attempted murder.
50-year-old David Chaisson pleaded guilty last July to attempting to murder a 45 year old woman, stabbing her several times at a residence in Bas-Caraquet last April. Her wounds were serious but she's recovered. He was found outside the residence on Rue Saint-Paul with on-life-threatening injuries.
—-
CENTER GETTING BETTER          
Vitalité Health Network says Restigouche Hospital Centre is improving each week.
According to the Tribune CEO Gilles Lanteigne addressed several improvements made since Ombud's Charles Murray's scathing report last year at a press conference yesterday.
Some of the improvements noted were maintaining monitoring levels, better staff engagement, and more safeguards to improve patient/staff safety.
Senior staff said that recruitment of new staff continues to be their number-1 issue although they have reduced vacancies from 92 to 62 over the last 12-months.
—-
CORONAVIRUS 
Five more Canadians aboard a cruise ship quarantined in Japan have tested positive for the new coronavirus.
Public health authorities will be taking them to hospital for treatment while other passengers remain quarantined in their cabins.
The first evacuation flight of 176 Canadians from Wuhan landed at CFB Trenton this morning where they will remain in quarantine for two weeks.
Meanwhile, two more cases of Coronavirus have been confirmed in B-C bringing the total there to four along with three cases in Ontario.
The death toll in China has risen 636, including a 34-year-old doctor who was reprimanded for sounding an early warning about the virus threat.