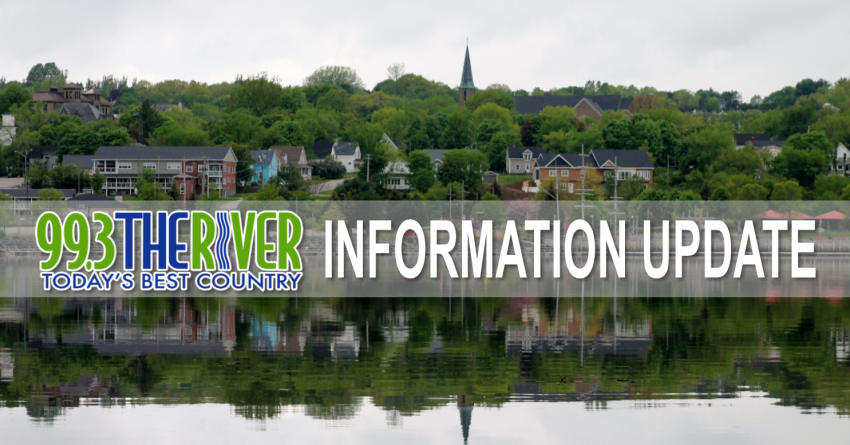 99.3 THE RIVER NEWS – FEB 7/19
(FROM MBS NEWSROOM)
Hospital births
Staff in the obstetrics unit at Miramichi Regional Hospital can take a
breather now that Chaleur Regional Hospital obstetrics unit is birthing
babies again in Bathurst.
There's been an unusually high number of babies being born here for the past
three months. Miramichi Regional's executive director Marilynn Underhill told
the Leader they had 160 babies born here in that period…more than half of
them to women coming from Bathurst.
While many people would balk at having to extend already long shifts,
Underhill said her staff were more than happy to do it because of their
passion for the care they provide. She also says it gave her staff an
opportunity to test procedures under a so-called surge plan to see how well
they worked and where changes could be made.
—-
LANGUAGES PUBLIC MEETING
A public meeting aimed at bridging the divide between angolphones and
francophones will be held in Miramichi next month.
Dialogue New Brunswick will host its first public discussion event of 2019 at
the Carrefour Beausoleil at 6:00pm on March 21st.  Similar events are being
planned for elsewhere in the province, aimed at bringing together people of
diverse linguistic and cultural backgrounds to develop inclusion and
understanding.
—-
TOWN HALL  MEETING
The first ever People's Alliance MLA to be elected in the area is holding a
town hall meeting next week.
Michelle Conroy will hosting the meeting, open to all, on February 12th in
Newcastle. It takes place at 7:00pm at the Goodie Shop on Fountainhead Lane.
Conroy, a relative unknown heading into the election, pulled off a shocking
win over liberal cabinet minister Bill Fraser to become on of three People's
Alliance MLAs.
POWER BILL WOES
Public intervener Heather Black says you will pay for NB Power's debt one way
or another.
That's due to storms and other unforeseen costs that have thwarted the
utility's debt-reduction plan.
NB Power has asked the Energy and Utilities Board for a yearly average rate
increase of 2.5 per cent until 2029 to help the utility reduce the debt.
But documents NB Power filed with the board also point to a more drastic
option to reduce the debt: a 22.3 per cent rate increase over five years.
—-
HOCKEY HEAD INJURIES
Former NHL'er Eric Lindros is urging the feds to develop a national protocol
for preventing and treating sports-related concussions.
His N-H-L career was cut short due to repeated concussions.
He feels that young athletes should be prevented from making hits on
opponents until they're in their mid-teens, and that any player who delivers
a hit to the head should face a severe penalty.
—-
SPORTS
Another light night in the NHL. The Leafs edged the visiting Senators 5-4.
The Rangers rallied to beat the Bruins 4-3 in a shootout.
---