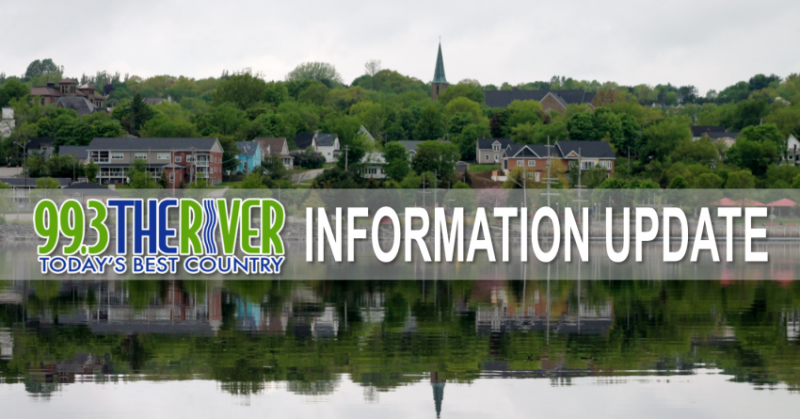 99.3 The River News —-Feb 5th, 2020
ALL STORIES FROM MBS NEWSROOM
—-
ROBBERY VERDICT
One Miramichi man has been found guilty of a robbery on Nowlanville Road last September…but his co-accused was found not guilty.
The leader reports Judge Nathalie Leblanc decision has found 36 year old Robert John "RJ" Lynch guilty of armed robbery and pointing a sawed-off shotgun at the victim. But she ruled that, after considering evidence at the one day trial last month, she could not find his co accused 27 year old Bradey Lynch guilty. She said their was lack of testimony suggesting Bradey Lynch did anything other  then be present during the robbery so he was aquitted
Bradey Lynch was released from custody following the verdict; while Robert RJ Lynch will remains in custody  until his sentencing April 8th.
—-
ICE BREAKING       
The Canadian Coast Guard will be using a private company to help de-ice fishing ports on the Acadian Peninsula and Chaleur Bay for crab fishing season.
The private contractor will aid Coast Guard with a smaller vessel for fishing ports.
Director Julien Gaudet tells Radio Canada they will do everything in their power to have the ports open, but did not provide a timeline of when the work would begin.
Heavy ice over the last two years has prevented a start to early fishing which is essential with several areas facing closures when North Atlantic Right Whales come in.
—-
CAR INSURANCE SOARING     
Car owners are getting some disturbing letters in the mail…from their insurance companies.
Two more of the province's largest insurers are raising rates, according to CBC.
Unifund and Royal and Sun Alliance are boosting rates by 24.5% and 21.3% respectively…and as much as 35% for higher risk drivers.
The average vehicle will cost close to $1,000 to insure this year.
The companies blame the large increases on two main things….wrecks caused by distracted drivers…and the technological complexity of modern cars which are more expensive to repair even after minor accidents.
—-
HOCKEY SHAKES
Hockey New Brunswick is changing the hand shake protocol at minor hockey games in an effort to reduce post-game incidents.
It has issued a memo to coaches and associations in the province's minor hockey league saying handshakes between teams will now occur before games instead of afterwards.
The memo says the aim is to prevent major incidents like one that occurred recently.
It does not specify the incident but chair Luc Martin tells C-T-V News the change is mainly aimed at addressing a high number of suspensions this season– including 25 for incidents after a game.
—-
DRUNK DENIED BAIL       
An Oromocto man has been denied bail on a impaired driving charge.
Jeffrey Joseph Sacobie was arrested after a single vehicle accident in Oromocto that sent a passenger to hospital with serious injuries, according to CBC.
Sacobie was in court yesterday where the judge was told he is in the middle of a four year driving ban because of previous drunk driving convictions…seven of them.
The judge denied him bail and ordered him held in custody until his next court appeareance February 24th.
—-
 O'REE ON COIN 
New Brunswick hockey legend Willie O'Ree has a new honour.
The first black player in the NHL is now on a commemorative coin put out by the Canadian Mint to mark Black History Month.
O'Ree tells the Daily Gleaner he's humbled and thrilled. He never dreamed his likeness would be on a coin…and on the other side is the Queen, so he's next to royalty. He never thought that would happen in his life.
Only 5,500 of the coins will be minted and cost $99.95.
---