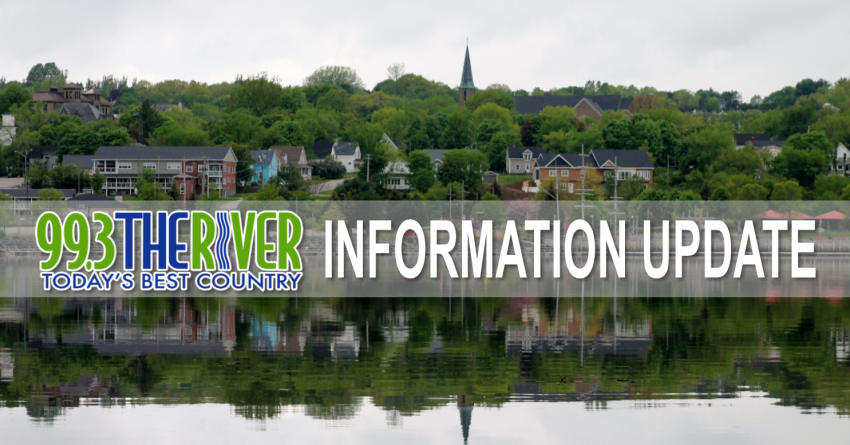 99.3 THE RIVER NEWS – FEB 4/19
(FROM MBS NEWSROOM)
Miramichi Fiddle Legend Passed Away
GOOD MORNING
A New Brunswick folk music legend has passed away.
The Sweetheart of Loggieville, Matilda Murdoch passed away on the weekend at
the age of 99. Tributes have been pouring in for the woman who taught herself
to play the fiddle at the age of 10 and went on to write over 400 tunes,
probably to most notable "the Loggieville Two-Step". She kept performing well
into her 90s.
—-
ANGLING
Applications for angling will open in New Brunswick on Monday.
The province says anglers can apply up until March 1st to fish regular Crown
reserve waters.
The results will be announced online March 25th.
The Crown areas include 20 salmon stretches on both the Miramichi and
Restigouche river systems.
—-
Bathurst fire
The Purolator distribution centre in Bathurst went up in flames Saturday
night.
Nobody was hurt. No one was inside at the time and the building is a total
loss along with what was in it, including some delivery vans but others were
saved.
The fire marshall is investigating.
—-
BILINGUALISM
The former premier of New Brunswick, Brian Gallant, says he hopes to help
heal the divide between French and English-speaking communities in the
province.
He spoke to 100 leaders across the province to hear what they had to say.
Some of the challenges addressed were bilinguality's possible impacts on
public services and the potential to hinder some people's ability to get a
job
—-
BUDGET TALKS
Public consultations have begin on the Higgs Government's first budget.
Premier Blaine Higgs has promised to bring in a balanced budget in the
current and next fiscal years without raising taxes.
Finance Minister Ernie Steeves says the province has some difficult choices
to make in its budget on March 19th.
Its already looking for spending cuts to help reduce the provincial debt.
He says the government needs ideas from the public on ways to find
efficiencies.
—-
AUDITOR GENERAL DIES
Parliamentarians and many others coast to coast are stunned by the sudden
passing of Canada's Auditor General Michael Ferguson.
Ferguson, who was born in New Brunswick, gained widespread respect for his
hard-hitting reports about government spending.
Many people weren't even aware that since last November, Ferguson had been
undergoing treatment for cancer.
However, he still didn't take any time off from his duties.
Ferguson was only 60.
—-
SPORTS
The Patriots are the Super Bowl champs for a sixth time, tying them with the
Steelers for the most. Their 13-3 win over the Rams made it the lowest
scoring super bowl ever.
The Canadiens clipped Edmonton 4-3 in overtime.  The Flames downed the
Hurricanes 4-3.  Bruins blanked the Capitals 1-0.
On the hardwood…the Raptors dumped the Clippers 121-103.