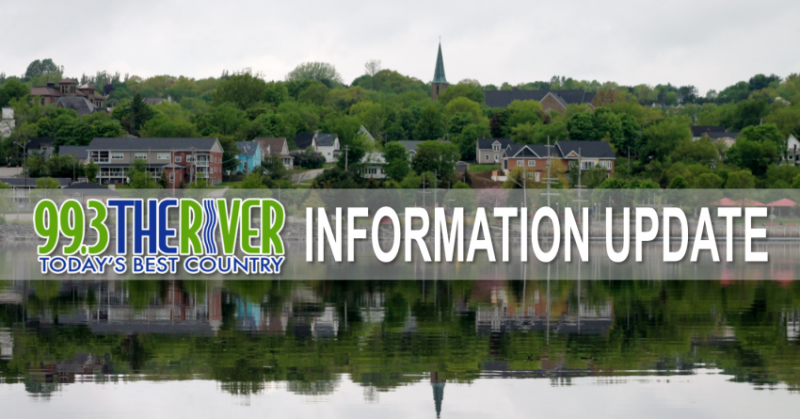 99.3 The River News-Feb 3rd, 2020
ALL STORIES FROM MBS NEWSROOM
SNOWMOBILE FATAL ID
The man killed in a head-on crash between two snowmobiles last Thursday has been identified as 55 year old Paul DeGrace of Bathurst, according to his obituary.
He was killed when two snowmobiles collided head-on on a trail in Sormany about 30 km northwest of Bathurst. Injuries to the second driver were not life-threatening.
—-
 MOUNT A STRIKE DAY             
Mount Allison University has cancelled classes for today after negotiations between the school and faculty broke off last night.
A post on the university's website says a new offer was made to the faculty's bargaining team but it was rejected.
The latest move leaves the Sackville University's nearly 21-hundred students wondering what comes next.
Both sides had previously said they were willing to negotiate, but the bargaining team said the latest offer did not address issues around workload and job security.
—-
SAINT JOHN ATV FATALITY  SJ
A 58-year-old Quispasis man was killed in an ATV accident on the weekend.
The man and his machine went through the ice on the Kennebecasis River near Clifton Royal on the Kingston Peninsula late saturday night. Fire fighters arrived and got him out of the water but he died later in hospital. A second rider, who also went through the ice, managed to scramble out on his own. He was taken to hospital as a precaution but wasn't injured.
—-
STORM PREPAREDNESS  
Climate scientists say the massive blizzard that hit Newfoundland last month shows Eastern Canada needs to be better prepared for extreme weather.
The storm dropped more than 76 centimetres of snow on the St. John's area, leaving it under a state of emergency for eight days as crews worked to clear roads.
Climatologists say while the historic snowfall may not be a sign of the future, extreme precipitation and intense tidal surges could become a regular feature of life on the East Coast.
—-
GROUNDHOG DAY CANADA 
The groundhogs have spoken.
Even though they cancelled the party, Shubenacadie Sam saw his shadow when he came out of his burrow yesterday meaning six more weeks of winter.
Hopefully his forecast will be as accurate as the weather forecasters.
Sam's cohorts in Ontario and Pensylvania disagreed predicting an early spring in their areas.
—-
CANADA CORONAVIRUS
Foreign Affairs Minister Francois-Philippe Champagne says action is being taken to return Canadians home from China. He is also trying to assure people appropriate measures are in place to prevent and limit the spread of the new coronavirus.
Evacuees will be quarantined for two weeks once they arrive at CFB Trenton in Ontario but there's no timeline yet for their arrival on a charter flight from Wuhan. Ottawa says it's still working on getting permission from the Chinese to land there.
Meanwhile China has completed building a 1,000 bed hospital to house the more critically ill of the 17,000 people who have been infected with the Coronavirus. Over 360 have died.