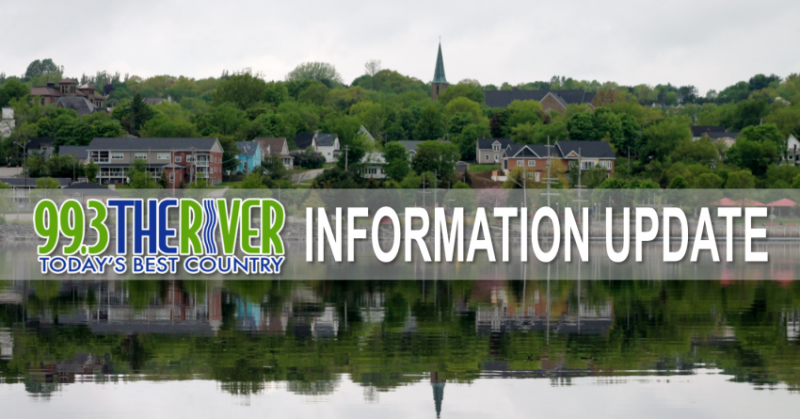 99.3 The River News—-Feb 21st, 2020
ALL STORIES FROM MBS NEWSROOM
—-
RENOUS PRISON
Canada's prison watchdog is raising concerns over the use of force at the maximum security prison in Renous.
A report shows the maximum security prison led all correctional facilities in incidents of using force against inmates – and the staff culture and attitude of responding to conflict with force at the Atlantic Institution hasn't changed despite repeated attempts by his office to intervene.
According to the Saltwire network, there were 310 incidents where force was used at Renous between July of 2014 and February 2019. It also found a heavy reliance on pepper spray. In some cases, force was applied after inmates had already become compliant – and some inmates sprayed with pepper spray were denied a decontamination shower for up to 12 hours.
—-
HARVEST OPEN HOUSE
Harvest House Atlantic will be holding an open house this evening to explains plans to open an emergency shelter, step-up housing and residential recovery centre for addicts in Miramichi.
The non-profit group wants to address concerns raised by people living near the proposed facility…the Miramichi Senior Citizens Home which is due to close in the spring, according to the Leader. Harvest Houe founder Cal Maskery wants to explain to area residents what they are planning and points out they have a closed program which means participants are not out wandering around the neighbourhood.
The Open House is being held at the Vogue Theatre starting at 5:45.
—-
LANTEIGNE GONE      
Two service commissions will vote on a motion to ask the province to remove the CEO of Vitalité Health Network Gilles Lanteigne.
According to the Telegraph-Journal, the Acadian Peninsula and Kent Regional Service Commissions have two weeks to decide on the motion.
So far Caraquet, Bertrand, and Tracadie have voted in favour.
Lanteigne says he will work with the communities to find the best to get through the next step
—-
HEALTH CUTS 
A report from 2014 calls for health care reforms in the province far more sweeping then those proposed and cancelled by the Higg's government this month.
According to CBC the proposals presented to the then Liberal government would have totally shut down eight rural ERs and restricted hours and operations at hospitals in Waterville, Campbellton, Tracadie, and Miramichi.
The report by the Department of Health and Vitalite Health said its not clinically sustainable to maintain 20 emergency rooms in New Brunswick.
CEOs of the two health networks have not said if the 2014 report was used when deciding the newest reforms.
—-
 WELLNESS CUT   
Provincial Green Party Leader David Coon says the Higg's government plans to eliminate the wellness branch in the upcoming budget.
Coon tells CBC he's been told the network that promotes healthy lifestyles through education and funding initiatives will have its mandate absorbed by the Department of Health.
Woodstock town councillor Theresa Blackburn says she's also been told about the cuts and says as the most unhealthly population in the country the branch is needed.
The province said in a statement yesterday the department would not be eliminated, but a review for possible duplication was conducted.
—-
EARLY CHILDHOOD STUDY
A former lieutenant-governor is continuing to champion the cause of early childhood education.
Margaret Norrie McCain's family foundation has released a new report that reveals Canada ranks not just in the bottom third, but 33rd out of 35 O-E-C-D countries for early childhood education enrolment. The report suggests Ottawa change this through a significant investment of eight billion dollars in annualized funding.
The report also praises Nova Scotia for including after-hours care as part of the rollout of its school-based, pre-primary program for four-year-olds.
—-
PIPELINE
Prime Minister Justin Trudeau spoke with the premiers on a conference call about the importance of ending railway blockades as quickly as possible and reaching a peaceful and lasting solution.
A statement from his office says the P-M also noted the R-C-M-P offer to withdraw its operations from Wet'suwet'en (wet-SOO'-wet-en) territory and the ongoing offer made by Crown-Indigenous Relations Minister Carolyn Bennett to meet with hereditary chiefs. Some of them are in Ontario but won't meet with Trudeau because others remain in BC and they say they make decisions as a group.