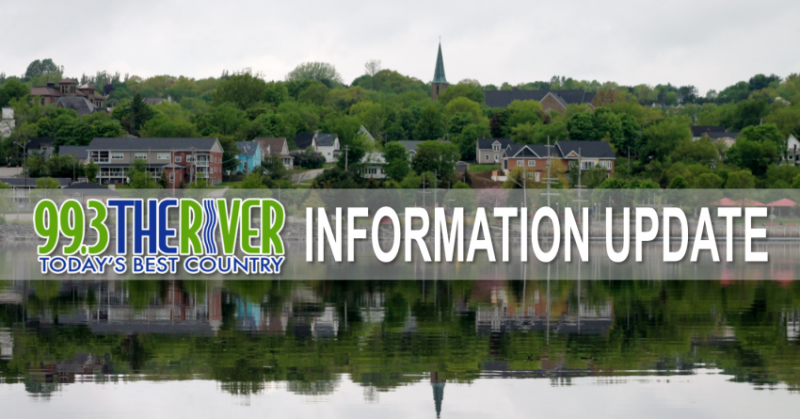 99.3 The River News—-Feb 20th, 2020
ALL STORIES FROM MBS NEWSROOM
—-
BOAT FIRE  
RCMP in Neguac are asking the public for information following a suspicious boat fire on the Acadian Peninsula Tuesday.
RCMP say police and firefighters were called about a fishing boat on fire in Cassie Road around 3:00am. The boat, which was destroyed, was being stored outside a home on Route 455. Investigators have already determined the fire is suspicious.
—-
 DRUGS 
A 65-year-old man is facing charges after RCMP seized drugs and illegal cigarettes from a home on the Acadian Peninsula on Valentines Day.
The Mounties executed a search warrant at a home in Saint Leolin and seized methamphetamine, cocaine and contraband cigarettes.
A 65-year-old man, who has not been named, was arrested at the home and is scheduled to appear in court in June
—-
CEOS UNDER FIRE  
The CEOs of the two health authorities came under fire yesterday by MLAs for proposed health care reforms that would see the overnight closure of six rural emergency rooms.
Horizon's Karen McGrath and Vitalite's Gilles Lanteigne appreared before an MLA committee and continued to defend the plan.
Lanteigne said the reforms were based on data and evidence that made for a solid plan.. with McGrath saying patients wouldn't be put at risk.
Premier Higgs halted the changes due to what he called gaps in the roll out… Lanteigne said they had answers, but people were unwilling to listen.
—-
NB  MIN WAGE
Minimum wage is going up in New Brunswick.
The provincial government it would be increasing by twenty cents as of April 1st.  This brings minimum wage upto $11.70 per hour.
Despite the twenty cent raise, New Brunswick's minimum wage will still be the lowest in Maritimes.
Nova Scotia has already announced its increasing it's minimum wage in April to $12.55 while PEI is raising it to $12.85 per hour.
—-PIPELINE
Out west, protests and injunctions defined yesterday's developments over the Coastal GasLink pipeline.
Demonstrators blocked traffic at a major intersection in Vancouver. That followed the region's public transit operator obtaining a court injunction preventing the obstruction of SkyTrain facilities.
Earlier in the day, an Edmonton judge granted an injunction to stop the blockades on all C-N rail lines in Alberta for 30 days. That came as protesters carried out a rail blockade on the western edge of Edmonton.
Prime Minister Justin Trudeau says he doesn't want to use hard-line police action to end the protests.
—-
CANADIANS FLYING HOME    
Canadians who have been stuck in their rooms on a quarantined cruise ship in Japan will be allowed to board a government-chartered plane this evening — local time.
The Diamond Princess has been under a medical lock-down in Yokohama for two weeks now, while the illness dubbed COVID-19 has sickened hundreds — including at least 47 Canadians.
Foreign Affairs Minister Francois-Philippe Champagne says anyone who wants to come home will have to be cleared before flying. They will be checked out again at C-F-B Trenton in Ontario, before being moved into quarantine at a hotel and conference centre in Cornwall, Ontario.