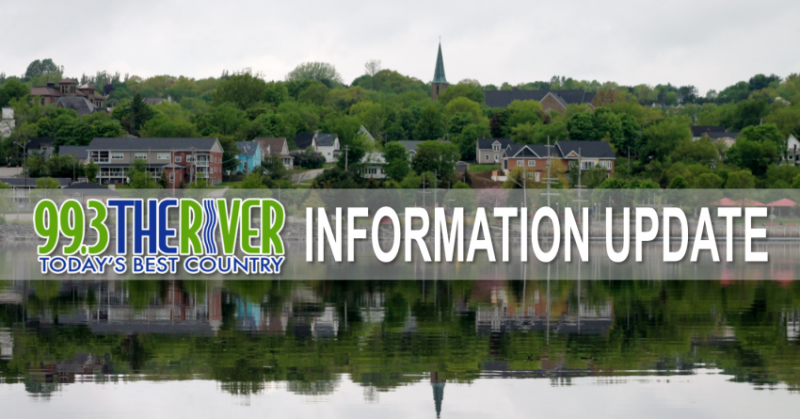 99.3 The River News—–Feb 19th, 2021
ALL STORIES FROM MBS NEWSROOM
—-
CONVERTER THEFTS  
In what's becoming a trend among thieves across the region, Miramichi Police are now investigating the theft of a catalytic converter from a vehicle in Miramichi. Police say the converter was taken from a parked vehicle in the Cineplex Theatres parking lot sometime between 615pm and 9pm on Valanetines Day. The catalytic converter is part of a vehicles exhaust system that contains valuable medals that's relatively easy to remove and has increasingly been targeted by thieves. Last week RCMP in South Eastern New Brunswick arrested two people for similar thefts in Grand Bay-Westfield while stating dozens of similar thefts in eight different communities remain under investigation.
—-
MISSING WOMAN  
Police are asking for the publics help locating a missing Miramichi woman.
Corrina Bodnieks was last seen on Monday in the Newcastle area wearing a black coat and a knitted black hat. Bodnieks is described as roughly five foot five or six; with a slim build, green eyes and blond hair. her photo can be viewed on the Miramichi Police facebook page. Anyone with information about Corrina Bodnieks whereabouts is asked to contact the Miramichi Police.
—-
VACCINATIONS
Chief medical officer Dr. Jennifer Russell is changing vaccination schedule as because of delays in getting vaccines. She says second doses will be delayed for those at a lower risk to ensure the maximum number of vulnerable people get at least one dose.
Russell says the first dose offers more than 90% protection after 14 days and some jurisdictions, including the U-K, are delaying second shots for up to 90 days. She says the two-dose schedule will continue for the most vulnerable, and others will get their second dose within that 90 days.
—-
COVID 
Meanwhile Public Health announced four new cases yesterday, all in the Edmundston Health zone, but numbers continue to drop there so it is finally being moved back to the Orange phase. There are now 111 active cases in the province, with five people in hospital including one patient in intensive care.
—-
CARBON TAX REFUND  
Ottawa owes New Brunswick some money for charging too much in Carbon Tax.
$11.4M is owed to the province, but residents won't be getting that money back directly, as originally promised.
According to Brunswick News – 90% was suppossed to be returned to individuals in income tax rebates while 10% would go towards small businesses, schools, hospitals and government.
The federal government instead is giving the money to the provincial government because New Brunswick is no longer part of the national carbon tax program…
Now there's uncertainty about how residents will be compensated… Once the money is returned to the province, it's up to local government to allocate the funds.
—-
RULE BREAKER DATA
The province is now providing data on Covid rule breakers.
The public online dashboard for COVID reporting now includes data on compliance with public health regulations. In the most recent update it shows that out of nearly 2,000 checks done by law enforcement or public health officials, 9 people have been charged for violating self-isolation requirements since Janaury 1st, for a compliance rate of 97 percent.
Other data shows just over 1,000 checks conducted at businesses showed 92% have the required Covid-19 operational plan. The compliance rate for mandatory mask use was 98%….although only 95% in the Edmunston Region.
The Saint John health zone saw the highest number of people breaking self-isolation requirements.
Overall there have been 723 tickets issued since the start of the pandemic.
—-
COVID SEX LINE   
The province has  mistakenly sent a letter to Quebec residents –  across the border from Campbellton – advising them to call a sex phone line if they have any questions about crossing into New Brunswick. THe Daily Gleaner reports the Department of Justice and Public Safety sent the letter to about 140 residents in Lituguj and Point a-la-Croix Quebec who regularily cross the New Brunswick border. In it, the letter  provided a phone number for a New Brunswick travel registration line – only that's not what you heard on the other end of the phone if you called it. Instead callers were greeted with an invitation to speak with, quote, 'hot ladies'.
A government spokesperson has since confirmed the letter mistakenly printed the phone  line as a 1-888 number instead of the province's 1-833 number – and says the issue has since been corrected.