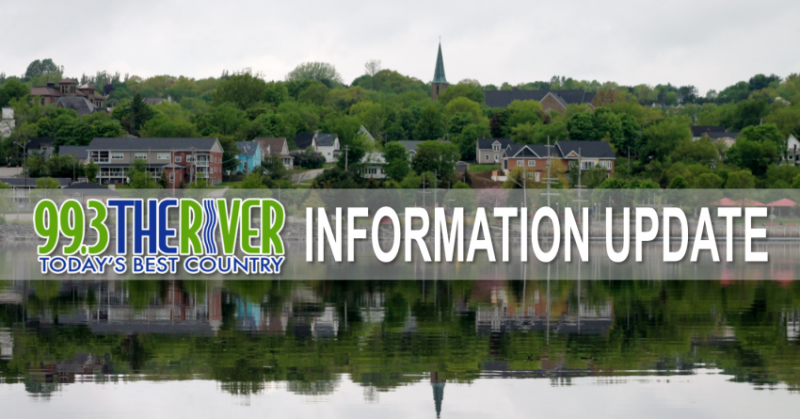 99.3 The River News—-Feb 18th, 2021
ALL STORIES FROM MBS NEWSROOM
—-
HOMELESS DATA 
The Miramichi Youth House says it hopes to soon have a database to track homelessness in the region.  Kaitlin Carroll, project manager at the youth house, tells the Leader that using the Homeless Individuals and Families Information System will help quantify needs and provide services. The databank is already being used in other major cities in the province. The city of Miramichi has already allocated 15-thousand-dollars in funding towards the project, with the data to be collected by the youth house over the coming years.
—-
COVID UPD   
The number of active cases of COVID-19 in the province is 118 after three more were reported yesterday.
One is in the Saint John zone and the others in the Edmundston region.
There are six people in hospitals with two in intensive care.
—-
NB EUB VS IRVING OIL       
The New Brunswick Energy board has denied Irving Oil's request for an immediate petroleum price hike
The hike was called for because the company says demand for petroleum has been down due to the pandemic
The EUB ruled yesterday that they will have to wait for a full hearing in April to argue the case.
EUB acting chair Francois Beaulieu tells CBC – Irving Oil needed to fulfill one of two requirements to qualify, but couldn't meet either one.
The company needed to offer evidence that waiting for a full hearing would involve a "significant delay" or that waiting any length of time for increases would have a "harmful impact" on the company and its ability to supply petroleum products.
—-
LUMBER DEMAND 
While most industries struggled through the pandemic, saw mills in New brunswick saw record highs.
Many engineered wood products are in short supply caused by the demand.
Forest NB executive director, Mike Legere tells Brunswick News 16 saw mills in the province are operating at full capacity and are backlogged with orders.
Legere says it's largely due to construction in Canada and the US being considered an essential service and many people stuck at home wishing to complete home renos.
Prices are nearly doubled what they were last year with expectation to drop until after 2022.
—-
DRUG BUST    
Charges have been laid after a drug bust in Greater Lakeburn
Tuesday police searched a residence on Route 132 in Greater Lakeburn as part of an ongoing investigation
Officer's seized drugs that potentially include crystal methamphetamine and hydromorphone pills (Dilaudid), as well as contraband cigarettes, a prohibited weapon, ammunition, drug-trafficking paraphernalia and cash, according to Global News
A 45-year-old Moncton man was arrested and is scheduled to appear in court in May.
—-
VACCINES
'
The World Health Organization has approved Astra Zeneca's COVID-19 vaccine for use, but Health Canada says it still needs clinical data to complete its review.
The vaccine has been authorized by more than two-dozen jurisdictions, with both the U-S and the European Medicines Agency expected to make their decisions in coming weeks.
Two weeks ago, Health Canada had signaled imminent approval, but now it appears more likely that Johnson and Johnson's candidate will be the third vaccine approved in Canada.
—-
ASSISTED DEATH
Senators have given an overwhelming thumbs up to a bill that would expand access to medical assistance in dying.
A revised version of Bill C-7 contains five amendments that would relax access even more than proposed by the Trudeau Government. Among the added changes — expanding assisted dying to people suffering intolerable pain whose natural deaths are not reasonably foreseeable. Another would allow people who fear losing mental capacity to make advance requests for assisted death.
The Senate is sending the bill back to the House of Commons for M-Ps to decide what amendments will be accepted.
—-
PRINCE SICK
Prince Phillip, Queen's Elizabeth's 99-year-old husband,  was admitted to a London hospital last night because he wasn't feeling well.
Buckingham Palace calls it a precautionary measure  – and says Philip is expected to remain in hospital for a few days of observation and rest.
His illness is not believed to be related to COVID-19.
The royal household is still planning celebrations to mark Philip's 100th birthday on June 10th.