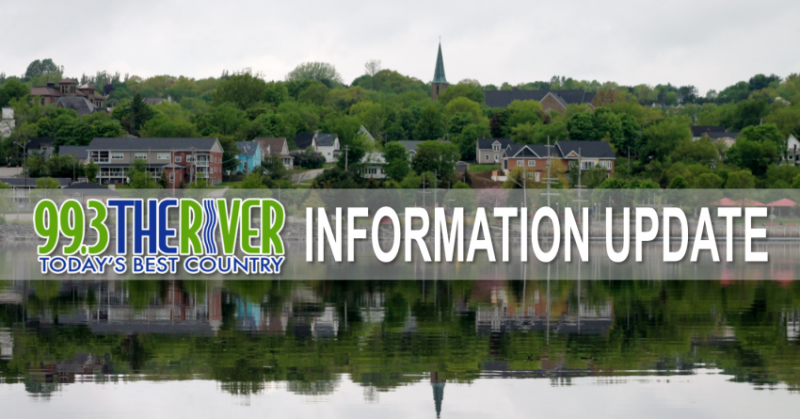 99.3 The River News—-Feb 14th, 2020
ALL STORIES FROM MBS NEWSROOM
—-
VOYEUR   
A 33-year-old man has been charged with trespassing at night and voyeurism following an incident in Grand-Barachois earlier this week.
RCMP say shortly before 1am on Tuesday morning Mounties from Shediac responded to a report of suspicious person outside a private residence looking into the home's windows. 33-year-old Bobby Mallet from Grand-Barachois was arrested at the scene and charged with trespassing at night and voyeurism. He's been remanded into custody until his next court date on February 26.
—-
FIREARMS CHARGES   
A 19-year old man from the Eel Ground First Nation is due in court today on multiple charges after police found a man walking on the road in Red Bank carrying weapons and drugs.
RCMP arrested Skyler Roy Genova as part of an ongoing investigation as he was walking along Route 420 Tuesday. They seized two firearms as well as a bladed-weapon and drugs believed to be cocaine and methamphetamine.
—-
CHALUER LOCK OUT 
The Chaluer Regional Service Commission locked out its employees at 5pm yesterday afternoon after contract negotiations reached an impasses.   The 23 members of Cupe Local 4193 have been without a contract for over 2 years.
Chaleur Service Commission Board Chair Joseph Noel says they felt they had no choice but to issue the lockout notice after failing to reconcile on a number of elements.
The Commission say the Red Pine Landfill Site in Allardville will remain open as ususal from Monday to Friday but will be closed on Saturday's until further notice.
—-
 PARAMEDICS   
Paramedics across the province are concerned the recently announced rural emergency room overnight closures will be too much strain on the system.
Chris Hood… executive director of the Paramedics Association says the system is fragile and is almost already at capacity.
He says there will be an increase in calls and all the shuffling of ambulances from one area to another could have an impact on times getting to patients.
Hood says support mechanisms should have been put in place before the decision was made.
—-
GUILTY HOST   
Former Frederiction radio host Trevor Leslie Doyle has pleaded guilty to a charge of travel with intent to engage in illegal sexual activity in Puerto Rico.
The charge carries a maximum sentence of 30-years but a joint sentencing agreement is recommending between six and seven-years.
The 45-year-old was charged last April after Doyle set up a meeting for sex with an FBI agent pretending to be a 13-year-old girl.
He is scheduled to return to court for sentencing on May 19th.
—-
COVID 
Ottawa says the 12 Canadians with COVID-19 on the quarantined Diamond Princess cruise ship have been moved to Japanese health facilities. At least three are being treated in hospital.
Japan says 44 more people on the ship have tested positive.
Hundreds of other Canadians aboard another cruise ship docking in Cambodia should soon be on their way home.
As for Canadians still in the centre of the viral outbreak, Champagne says all the 400 or so Canadians who wished to leave Wuhan, have been repatriated and are quarantined at CFB Trenton.
—-
CN STOPS         
C-N Rail has shutdown all trains in eastern Canada and trans-continental freights due to ongoing anti-pipeline blockades across the country.
Via Rail has also suspended passenger service across Canada.
Federal Transport Minister Marc Garneau says he'll meet today with his provincial and territorial counterparts, as well as representatives of national Indigenous organizations. Garneau says safe and efficient passenger and freight rail service is critical to Canada's well-being and he's in constant communication with both C-N and C-P Rail.