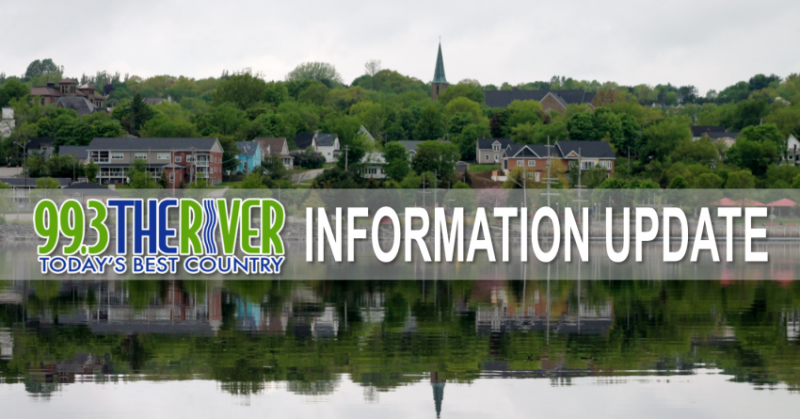 99.3 The River News—-Feb 12th, 2020
ALL STORIES FROM MBS NEWSROOM
—-MARITIME CENTER FOR AFRICAN DANCE
The drums will be pounding saturday eveing.
Carrefour Communautaire Beausoleil is collaborating with Miramichi Afro Connection to mark Black History Month with a cultural event at the school Saturday evening. The Remesha Drums, a group of percussionists from Burundi and dancers from the Maritime Center for African Dance will be featured.
There'll also be dancers and food featuring African and Jamaican dishes. That begins at 6:00 saturday evening and it's free.
There are two other features…the ballet – Alien from the Atlantic Ballet of Canada wis scheduled for tomorrow evening, again at the school. The festivities wrap up Monday at Carrefour Beausoleil with Family Day.
—-
VIA RAIL OCEAN     
There's growing concern for the future of Via Rail passenger service in the Maritimes.
Via is losing access to a turning loop on Halterm Container Terminal land near the south end train station in November.
While most cargo trains can operate in both directions, that's not the case for the Ocean. The majority of cars for the passenger train can only travel in one direction…thus they need to be able to turn it around.
Ted Bartlett, president of Transport Action Atlantic, tells CTV  government needs to intervene in this to ensure passenger trains keep running.
(The train also makes stops in Truro, Amherst, Moncton, Miramichi, Bathurts and Campbellton.)
—-
HEALTH CARE ANNOUNCEMENT   
The Higgs Government has confirmed that six rural hospitals will see their Emergency Departments closed during the overnight hours.
Health Minister Ted Flemming and the CEOs of both major health networks, confirmed that emergency rooms in Sackville, Sussex, Saint-Anne-de-Kent, Caraquet, Grand Falls and Perth-Andover will be closed between 10pm and 8am beginning March 11th.
The province claims those ERs, on average, only saw five patients per night.
The province insists the savings will help cover the cost of hiring nurse  practitioner and improving other services.
Liberal Leader Kevin Vickers says he may try to bring down the minority government over the cuts but People's Alliance Leader Kris Austin says he is concerned an looking into it before deciding.
—-
COVID-CRUISE SHIP 
The close quarters of a quarantined cruise ship in Japanese waters has seen another 39 confirmed cases of the novel coronavirus — now officially dubbed COVID-19.
Officials with Princess Cruises updated the number of passengers and crews sickened by the potentially deadly bug to 174 total — including eight Canadians from earlier screenings for the virus.
There is no word yet on the nationalities of the latest people infected. (20)
—-
RIGHT WHALES -FISHERY  
Federal Fisheries Minister Bernadette Jordan didn't offer any new details at a fishing gear innovation summit in Halifax, but did promise further measures are coming to protect endangered North Atlantic right whales.
Once again this year, fishing gear must be marked to identify country and region of origin as well as the fishery involved.
Since 2017, at least 29 of the critically endangered whales have died in U-S and Canadian waters – many from entanglements.
The one piece of good news is a cluster of later season births – with Nine new calves confirmed to have been born this winter. While still critically low – that still represents the the highest right whale birthrate since 2016
—-
NEW ALC PRESIDENT     
The Atlantic Lottery Corporation has named its next president.
Chris Keevill will take on the position of president and C-E-O on May 1st, according to a news release from the organization's board of directors.
Current C-E-O Brent Scrimshaw will retire in May from Atlantic Lottery after taking on the position in 2011.
The recruitment process began last September after Schrimshaw announced his retirement.