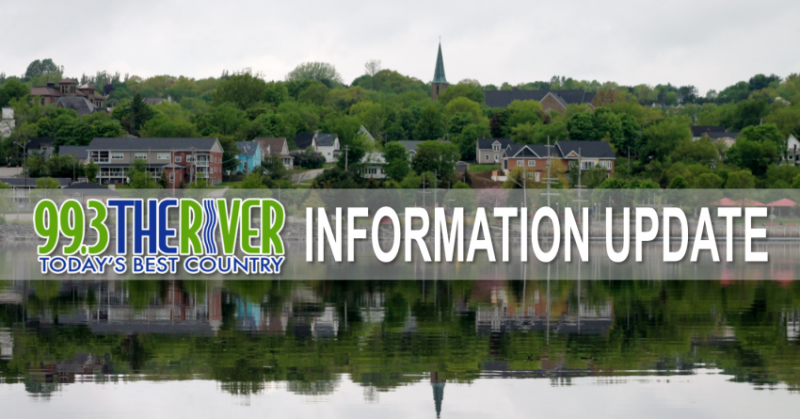 99.3 The River News—-Feb 11th, 2021
ALL STORIES FROM MBS NEWSROOM
—-
YOUTH HOUSE FUNDRAISER             
The Pandemic has forced changes in the major annual fundraising campaign for Miramichi Youth House.
The facility will be taking part in "the Coldest Night of the Year" national campaign this month to raise money and awareness, according to the Leader.
Miramichi Youth House serves homeless and at-risk teens from 16-19. Part of the Coldest Night of the Year campaign on February 20th will be teams competing against each other in various walks to see who can raise the most money. The goal is $25,000.
—-
BUSY INTERSECTION
More changes are coming to a busy intersection in Newcastle.
Pleasant Street and Newcastle Boulevard was made a four way stop last year, among other changes to improve traffic flow on King George Highway, according to the Leader. Now the city's engineering department is looking at installing traffic lights at the intersection. Pleasant Street will remain a two way Street.
Proposals are being accepted until February 11th for that and some other upgrades to sewer lines and Fountain Head Lane.
—-SNOWMOBILE THEFT
RCMP are investigating the theft of a snowmobile in Renous. Police say the parked black and white 2017 Arctic Cat X-F 9000 was taken from trail 58, off Route 108, in Renous sometime between 10pm on Saturday and 7am Sunday morning. Anyone with information is asked to contact the Blackville RCMP or Crime Stoppers.
—-
COVID  
14 new cases of Covid-19 were reported in New Brunswick yesterday,  including an outbreak at the JD Irving sawmill in St. Leonard. Of the new cases today, one is in the Saint John region, one in Fredericton and 12 in the Edmundston region. The number of active case now sits at 175, with six people in hospital and two people in intensive care.
Just under 3,200 new cases were reported across Canada yesterday, with the active case count falling slightly to a little over 38,000.
95 more Canadians lost their battle against the virus as that toll past 21,000.
—- SAWMILL OUTBREAK  
J.D Irving is confirming five cases of Covid-19 at its sawmill in St.
Leonard. In a release, the company says all five infected employees are self-isolating at home.
It also say those five employees work in an isolated section of the operation
removed from the main sawmill. Irving says its now working with Public Health to provide three rounds of testing for all 272 employees at the sawmill over the next 14 days.
The company also says that in addition to strict public health protocols already in place, that as of last Friday it had purchased sensors for all employees that provide alerts whenever physical distancing between them is breached.
—-
CAR INSURANCE
When your new car insurance renewal comes in the mail, check it carefully, you may be able to save some money because of the pandemic.
People are working from home more and driving less. Less mileage could mean lower premiums. The province's consumer advocate for insurance, Micehelle Pelletier, tells the Times and Transcript you might even qualify for a rebate. She's heard of some people getting rebates of $2 to $20 a month on their premiums. Canadian consumers got $2 billion in premium relief between March and September last year.
—-
TAXPAYER MONEY  
A public servant is using taxpayer's money for a second residence in Fredericton…which is drawing some criticism.
Deputy tourism minister Yennah Hurley lives in Quispamsis, but now also has a home in Fredericton with taxpayers footing the bill.
That has drawn criticism, especially from Green Party Leader David Coon who tells CBC – "if you're offered a job in the civil service, move or commute"…taxpayers shouldn't be paying for secondary accommodations.
While cabinet ministers who live in other parts of the province are normally granted a "monthly living allowance," Hurley is receiving an allowance to cover accommodations. Each month, Hurley claims a minimum of $2,203.54 as well as mileage per kilometre, on top of her annual salary that falls between
$150,000 and $175,000.