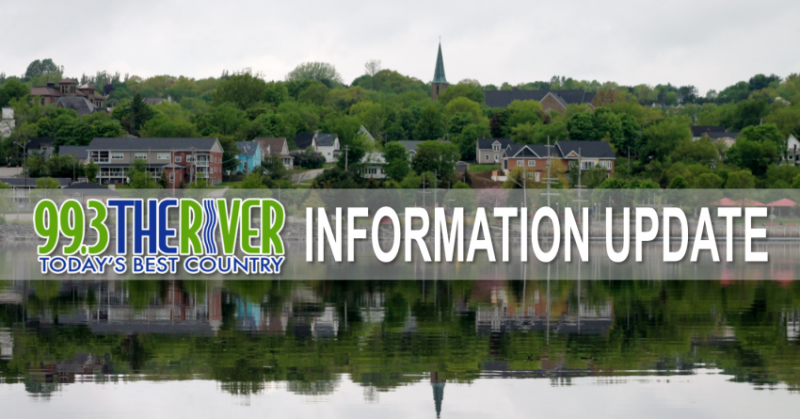 99.3 The River News—-Feb 11th, 2020
ALL STORIES FROM MBS NEWSROOM
—-
MURDER CHARGES    
Two people have now been charged with second-degree murder in relation to the body found in Nigadoo on the weekend.
Police were called around 9:30 Saturday morning to a disturbance on Moulin Street and found the body of 70-year-old Gilles Leblanc in an apartment house.
31-year-old Jessy Lagace and 20-year-old Natacha Roy both of Nigadoo have now been charged with second-degree murder and have been sent for a 30 day psychiatric assessment.
The cause of death or details of the matter were not released. Both will return to court in March to enter pleas.
—-
NB POWER   
NB Power is giving Maritime Iron $1.3-million to help investigate the feasibility of the proposed pig-iron facility in Belledune.
According to CBC, the money is four times what was budgeted and approved by the Energy and Utilities Board last year. EUB vice-chair Francois Beaulieu questioned the spending at a rate hearing yesterday as it is going to a private sector company when NB Power has been mandated to pay down its $4.8-billion-dollar debt.
NB Power VP Keith Cronkhite says they feel the expense is the responsibilIty of the utility as they have been told by the province to help with large scale projects.
—-
GREENS PLAY PRETEND   
New Brunswick's Green leader is doing his own pre-budget consultation by launching his Budget with a Heart tour.
David Coon says if government put well-being at the centre of everything it does, it would produce a very different budget, and he says recent budgets in New Zealand and Iceland are examples to learn from.
Coon will visit 14 communities, starting Tuesday in Fredericton.
The province's Progressive Conservative government will table a budget March 10.
—-
 JOBS       
New Brunswick added 4600 jobs last month. Despite the big gains Stats Canada says the unemployment rate in the province remain the same at 7.5 percent.
Nationally the country added 35-thousand jobs in January, pushing the national unemployemnt rate down to 5.5 percent.
—-
HEALTH CHANGE COMING     
Premier Blaine Higgs is bracing communities in the province for changes to the provincial health care system.
In a release late yesterday Higgs says the CEOs of Horizon Health Network and Vitalite Health Network will announced the plans today.
The premier says while change is not easy, it is necessary to do what is right to maintain quality health care for all New Brunswickers.
There have been no details released on what the changes might be but communities such as Sussex and Caraquet have already started rallying at local heath care centers fearing reductions of services.
—-
CORONAVIRUS  
A renowned Canadian epidemiologist is leading a team of World Health Organization experts in China to study the outbreak of the novel coronavirus.
Bruce Alward will lay the groundwork for the larger international team tasked with learning more about this virus and China's public health response to it.
So far, none of the 213 Canadians flown out of Wuhan last week is showing any symptoms of the virus while in quarantine at C-F-B Trenton, Ontario. Another planeload of evacuees will arrive there today.
Back in China, over a hundred more deaths were reported a 24 hour period bringing the total to 1,016 in over 42,000 confirmed cases.
—-
TRUDEAU KUWAIT
Canadian troops are eager to get back to work training Iraqi security forces.
However, the Trudeau government says it won't happen unless Canada is certain of their safety.
Foreign Affairs Minister Francois-Philippe Champagne says Iraq will also have to give the O-K.
Champagne was in Kuwait with Prime Minister Justin Trudeau for a surprise visit to bring greetings and show appreciation for Canada's troops.