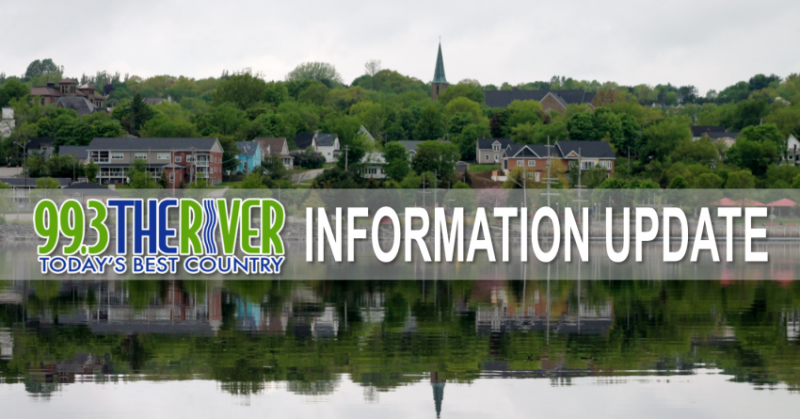 99.3 The River News—-December 22nd, 2020
ALL STORIES FROM MBS NEWSROOM
—-
MANSLAUGHTER CHARGE 
A 29-year-old women from Elsipogtog has been charged in the homicide of 39-year-old Erika Ann Vautour of Saint Ignace earlier this year.
RCMP says they were called after an injured woman was found unresponsive at a home on Saint-Ignace Road on March 8th.
The woman, later identified as  Vautour, was taken to hospital where she died from her injuries and her death was deemed a homicide.
The RCMP says they arrested 29-year-old Kelsy Marie Dawn Clair of Elsipogtog on Friday on a charge of 'Manslaughter while using a firearm'.Clair is due to appear in court for a bail hearing on this afternoon.
—-
BRIDGE FUNDS   
Next year will see construction on a new transportation link at Miramichi's southwestern edge continuing.
The provincial 2021-22 capital budget includes about $15 million for work on Phase 1 of the Anderson Bridge replacement project.
Department of Transportation and Infrastructure (DTI) spokeswoman Jennifer Boudreau tells the Leader …. work on the north and south abutments that started this year is expected to resume in May and be wrapped up in June.
The initial work on the six-span bridge, crossing the Northwest Miramichi River, was included in DTI's 2020 capital budget.
The substructure began to take shape earlier this year.
The existing Anderson Bridge will remain open until the new bridge is completed and will then be demolished, although there have been calls in recent years to keep it for off-road vehicle access to Miramichi from the surrounding region.
—-
COVID 
Four new cases of Covid-19 are being reported in New Brunswick.
Three are in the Fredericton region with the fourth in the Edmundston area.
The number of active cases in the province now sits at 48, with three people currently hospitalized – including one patient in intensive care.
One of the new cases has prompted an exposure advisory for anyone on board Air Canada Flight 8506 from Montreal to Fredericton on December 16th.  Meanwhile,  Public Health says 1,871 people recevied their first of two
Covid-19 vaccinations at the Miramichi Regional Hospital over the weekend.
The remaining 79 doses from the first shipment will be distributed to other front line health care workers and long term care workers in the Miramichi area who will be contacted directly by Horizon Health over the coming days.
—-
COP SEX ASSAULT      
A veteran RCMP officer has been found guilty of sexually assaulting a co-worker in Fredericton.
CBC reports ….a judge found 23-year-veteran Sargent Youssef Michael Hanna guilty of sexually assaulting a coworker  following a staff Christmas party last year.
The victim filed a criminal complaint with the Fredericton police and Hanna had been suspended with pay ever since.
He's scheduled to return to court for sentencing in March.
—-
NEW ATV RULES       
The province is reminding ATV drivers that new rules under the Off-Road Vehicle Act will come into efffect as of January 1st.
Those rules include the mandatory use of seatbelts on off road vehicles that have them; allowing the owner to use ATV's for yard maintanence and snow clearing within 7.4 meters of a highway; doubling fines to 280-dollars for using a managed trail without a permit; and giving peace officers the ability to ticket drivers of unregistered off road vehicles – and to seize those vehicles if drivers fail to stop for a peace officer.
The president of Quad NB …. Roger Daigle … says the ammended rules will give enforcement officers the ability to crack down on unathorized users who have been damaging managed trails in recent years.
—-
ONTARIO LOCKDOWN   
Covid-19 casescontinue to rise causing Ontario to go into yet another lockdown on Boxing day
This comes with hopes that restrictions could result in fewer cases.
The lockdown will shut all non-essential businesses and ban indoor gatherings for at least two to four weeks.
The winter break for schools will also be extended by a week.
If case rates continue to grow, the province will see between three-thousand to five-thousand cases daily by the end of January.
—-
MISSING FISHERS  
The search for five missing scallop fishers continues as ground crews, aircraft and vessels searched the coast for the crew and debris
The 15-metre Chief William Saulis capsized northeast of Digby last Tuesday, The body of one man was recovered that day, but the search continues for the other five
RCMP found debris on Saturday, and are working with the Transportation Safety Board to determine if it is related to the missing vessel.
—-