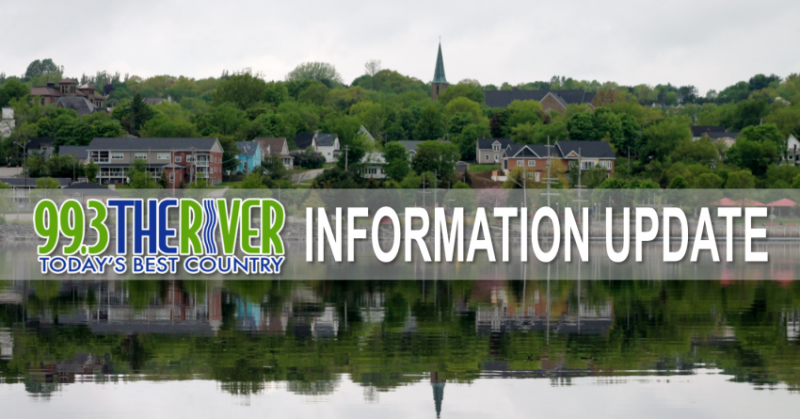 99.3 The River News—-December 15th, 2020
ALL STORIES FROM MBS NEWSROOM
—-
SCHOOL GRANT AWARD 
Miramichi Valley High School is one of just seven in the country, out of nearly 200 applicants, to be awarded funding under the 2020 Share2Care School Mental Health Grants.
The $2,000 grants from Physical and Health Education Canada award school-based inititaives that support mental health. The money for MVHS is for its Special Olympics Ambassadors intiative. That includes student-organized events in support of special olympics, creating a unified sports programs for students who have volunteered more than 300 hours with Special Olympics Miramichi and Special Olympics New Brunswick.
—-
CASE NUMBERS   
While Ontario and Quebec have begun their rollouts of the COVID-19 vaccine, the Atlantic provinces are still waiting.
The four provinces say they are still working out details on the arrival and rollout of the vaccine expected later this week.
Officials in New Brunswick said yesterday they were still unaware when the vaccine will arrive in the province.
The province also announced one new case of COVID-19 yesterday as did Newfoundland and Labrador, while Nova Scotia identified five new cases.
—-
NATIONAL NUMBERS   
There was a big jump in the number of new cases across Canada yesterday….over 8,000 of them pushing the active case count to almost 76,000. There were also 122 deaths.
—-
VACCINATIONS   
The first Canadian to receive a Covid-19 vaccination is a Health care worker in Toronto.
Anita Quidangen,  a personal support worker with the Toronto University Health Network, was the first to receive the pfizer vaccine after Canada recvied its first shipment of 30-thousand-doses late Sunday.
All three maritime provinces are expected to receive 1950 doses each by today and to begin vaccinations of high prioirty individuals no later than Wednesday.
Those same people will then get their second dose of the vaccine in roughly three weeks.
—-
BIDEN CONFIRMED 
US President-elect Joe Biden says local election officials and workers endured threats of violence and verbal abuse while ensuring democracy prevailed in the November election.
In a speech after the Electoral College affirmed his victory, Biden said the threats were "simply unconscionable."
But he says workers showed courage and commitment to free and fair elections in the face of the coronavirus pandemic.
Biden says Donald Trump's lawyers brought "dozens and dozens and dozens" of legal challenges, but each time they were found to be without merit.
Trump is still refusing to admit Biden clearly won the November 3rd election.