99.3 THE RIVER NEWS-DEC 7, 2017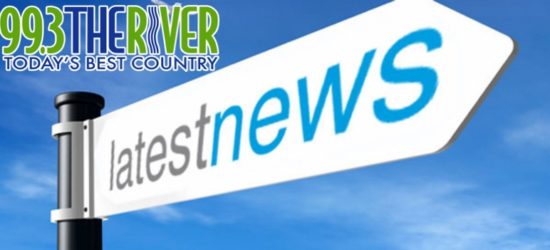 Child Porn charge
A 36 year-old Saint-Louis-de-Kent man has been charged with child pornography
counts.
RCMP searched a residence, arrested a man and seized electronic devices.
Félix Richard was in court in Moncton on three charges yesterday and will
return to court to enter a plea January 15th.
—-
Renous assaults and lockdown
The Atlantic Institution in Renous remains under a lockdown after a three
inmates were talen to hospital almost a week ago.
Corrections service issued a release yesterday saying no guards were hurt but
few other details about what happened last friday evening. The Leader reports
three inmates were stabbed and taken to hospital. Two has since returned to
the prison while a third remains in hospital.
Staff have been conducting what they are calling an exceptional search in
part of the prison.
—-
Startup Miramichi
A new organization will be launched tomorrow (thur) to boost the
entreneurship spirit in Miramichi.
Startup Miramichi is a local, volunteer, grassroots organization in the
greater Miramichi area. Mayor Adam Lordon says it will see entrepeneurs
working together to find gaps in the entrepeneur ecosystem and fill
them….to support the generation, incubation and growth of new business
ventures.
—-
Dickson on team Canada
Athletics New Brunswick has announced that Laura Dickinson of Miramichi has
been selected to Team Canada for the 2018 Pan American Cross Country Cup,
taking place February 17 in El Salvador.
Dickinson has had a phenomenal year at the national and international levels.
She won the 3,000m steeplechase and 5,000m titles at the Canadian U20 Track &
Field Championships; carried the flag for Team New Brunswick at the opening
ceremonies of the Canada Games, where she won silver in both of her events.
Internationally, Dickinson gold for Team Canada in the 5,000m at the Pan
American U20 Track & Field Championships.
—-
MIR-BRIDGE UPDATE
You may notice something strange about the Centennial Bridge during your
morning commute.
For the first time in eight months, the bridge is expected to have all lanes
open to traffic. The first phase of a planned 83-million-dollar refit is now
complete. That means planned overnight closures are no longer necesary. The
only possible delays now would be from workers packing up their equipment.
A part from all lanes being open you may also notice something else different
about the bridge – for the first time in 50 years it's now all one colour.
SPORTS
The Leafs outshot the Flames 3-2.  The Ducks blanked the Senators 3-0.
Oilers lost 4-2 to Philadelphia.