99.3 THE RIVER NEWS-DEC 5, 2017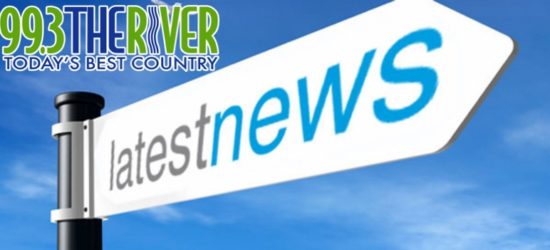 (ALL STORIES FROM MBS NEWSROOM)
WARM HEART
Miramichi's 5-2-1-0 A Way of Life is launching a new campaign to encourage
daycare-aged children to play outside during the winter months.
They will be collecting gently used mitts, hats and boots in the Miramichi
area between December 11 to 14. The collected materials will be donated to
local daycares for their kids to use. They're also looking for anyone
interested in having a poster and donation box at their place of buisness.
For more information you can check out their website at www.5-2-1-0.ca.
—-
BRIDGE CLOSE
Work is continuing but overnight closure on the Centennial Bridge have been
cancelled until later in the week.
The bridge will remain open during the overnight hours until tomorrow (Wed)
night. The bridge will close again thursday night. The overnight closures
will continue next week until the current work wraps up in the next few
weeks.
—-
Sports Wall
The board of directors of the Miramichi Sports Wall of Fame has announced the
newest industees.
The leader resports they will be inducted February 16 at the Rodd Miramichi
River Hotel.
Chosen are Bob and Doug Chase, Matty Jenkins, Dax MacLean, Paul Maclean,
Robert Stewart, Frank Synott and the 1982 Miramichi Fireballs in the team
category.
—-
Bilingual ambulances
The Gallant Government and Ambulance New Brunswick have agreed to provide
bilingual service in ambulance to settle a lawsuit by a Moncton brother and
sister.
Danny Sonier fell into a diabetic coma in Moncton in February of 2013, but
the two paramedics who responded only spoke english and didn't provide
service in French to him or his sister Murielle.
The province and AmbulanceNB have committed to implementing various changes
and to report annually on their progress. The company says it complies with
the law in the vast majority of cases.
—-
RENT BATTLE
New Brunswick tenants hit by rent increases after property taxes shot up say
they are not necessarily benefiting when their landlords win tax refunds.
Property taxes were increased this year after several botched tax assessments.
A Moncton tenant of M.L. Rentals, who did not want to be identified for fear
of retaliation by their landlord, said it would be nice if they would pass it
back.
The landlord increased rent by $25 per month to pay for a tax hike on the
building.
But that tax hike has now been repealed, as Service New Brunswick has been
forced to lower assessed values and taxes on more than 10,000 properties,
including those on hundreds of apartment buildings.
SPORTS
In the NHL…the Flames were the only Canadian team in action and they lost
5-2 to the Flyers. Bruins lost 5-3 to nashville.
In Monday night Football…the Steelers rallied past Cincinnati Bengals
23-20.
In the NBA…the Celtics beat Milwaukee 111-100.