99.3 The River News – Dec. 4/17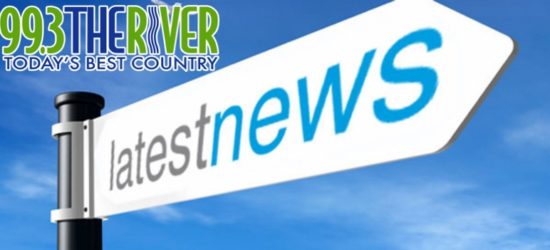 (ALL STORIES PROVIDED BY MBS NEWSROOM)
5-2-1-0 NEW CAMPAIGN
Miramichi's 5-2-1-0 A Way of Life is launching a new campaign to encourage
daycare aged children to play outside during winter months. There collecting
gently used mitts, hats and boots in the Miramichi and surrounding area
between December 11 to 14. The collected materials will be donated to local
daycare for their kids to use. There alos looking for anyone interested in
having a poster and donation box at their place of buisness. For more
information you can check out their website at www.5-2-1-0.ca.
—-
Transmission-Updates
NB Power is working to strengthen its transmission system along the causeway
that connects Shippagan and Lameque.
The move comes after a severe thunderstorm in May broke 30 poles on the
Acadian Peninsula, including several along the causeway. Footings are being
constructed for the 17 steel power poles that will be placed on the causeway.
The work is expected to wrap up before the end of the month.
—-
Drug dealer sentenced
A Fredericton man will be spending time in the federal pen for selling drugs
on the Esgenoôpetitj First Nation.
35 year old Jesse Michael Joe pleaded guilty, in October to several charges
after being found guilty at trial in August of drug trafficking. The charges
included criminal negligence causing bodily harm because the pills were laced
with the deadly opioid – fentanyl.
—-
Conservation lands
The Nature Conservancy of Canada is working on conserving two more pieces of
land in the Miramichi area.
One project is 100 acres to add to 630 more acres donated by the same
American family earlier in Escuminac. The organization has fund raising
efforts underway. While the land is being donated, there are other expenses
involved including legal fees.
The other is 72 acres in Grand Dune which the owner is offering for $8,000.
—-
School award
A Sunny Corner school is one of two in New Brunswick to win a national award
for career development.
North&South Esk Regional High School won a national competition out of 300
schools where students competed using the online tool Chatter High to compete
in quizzes. It was aimed at learning more about universities, colleges and
High-demand, high-skill jobs in the region.
The other new Brunswick school to win an award was Cambridge Narrows
Community School.
—-
SPORTS NOON
Another light night in the NHL with the Flames the only Canadian team on the
ice hosting the Flyers. The Bruins play Nashville.
Monday night football sees the Steelers go up against Cincinatti.
In the NBA…the Celtics take on the Bucs.