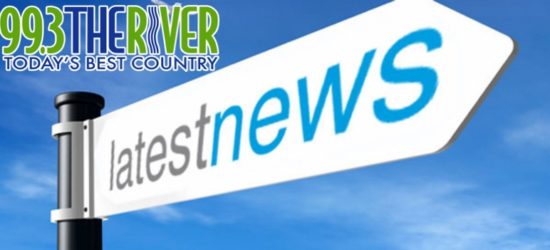 99.3 THE RIVER NEWS – DEC. 4, 2018
DRUG BUST
25-year-old Rémi McLaughlin of Maltempec will do 13 months in jail after
pleading guilty to three counts of trafficking cocaine in the Tracadie area.
He is also banned from owning guns for 10 years.
—-
PARADE
Miramichi Police are getting ready for the annual Parade of Lights friday
evening.
They, members of the NBCC Police Foundation students, as well as Department
of Public Safety officers will be doing traffic and crown control to make
sure everyone stays safe this year.
The parade will leave James M Hill School on Henderson Street at 6:30 and
several streets along the route will be closed ahead of time. It will move
along Henderson to Duke Street then King and turn onto Water through the
downtown to Lobban avenue where it wil end.
There'll be no parking on Water Street from Henderson to Duke after 4:00pm
and parking will be restricted on others. Police are encouraging drivers to
use parking lots along the route…not on the streets because the floats
need a lot of room to maneuver.
Also new this year…no throwing candy from floats….don't want a repeat of
that tragic accident in Yarmouth where a little girl was crushed under a
float when she rushed into the street.
—-
Capital budget
Miramichi city councillors are now going over next year's capital budget.
City treasurer Darlene O'Shea says it totals $8.9 million for everything from
road rep[CLIP]airs to new cars.
Formal ratification of the capital budget and operating budgets is expected
December 13th. Parks and outdoor spaces will be getting a spruce up as well.
—-
School still closed
The high school in Caraquet remains closed today because of electrical
problems but should be open tomorrow.
A transformer was damaged by fire last week and had to be replaced. The cause
is still being investigated.
It's up to the school not NB Power to fix it…which should be done in time
for classes tomorrow.
—-
STANDOFF
An eleven hour standoff with an armed man on the Acadian Peninsula came to a
peaceful end late Saturday night.
Police got a call about an armed man threatening to harm himself in a home in
Paquetville. Two other people inside the house at he time got out unharmed
but then there was an 11 hour standoff with the Mounties which they say ended
peacefully around midnight. The man was taken into custody and then to
hospital.
The investigation continues.
—-
BREAK IN
Two men are facing charges following a break in at business in the industrial
park Sunday night.
Police discovered the break in shortly after 11:00pm and followed fresh foot
prints in the snow. A 30-year-old man and a 36-year-old man were taken into
custody for break and enter and possession of stolen goods.
—-
TRUDEAU TWEET DONATION
Liberal Prime Minister Justin Trudeau is taking a lot of heat over a tweet.
He pledged 50 million dollars of Canadian cash for girls-only education in
the third world, in a tweet to celebrity comedian Trevor Noah, while Trudeau
was in South Africa.
Federal Tory leader Andrew Scheer accused Trudeau of doing that to impress a
TV personality.
Sheer feels that Trudeau seems to be singularly focused on adulation from
celebrities, whereas how Sheer claims that the Tories and their caucus are
focused on doing what's right by Canadian taxpayers.
—-
FRANCE PROTESTS AGAINST CARBON TAXES
Massive demonstrations in France against president Emmanuel Macron have
erupted against his carbon tax scheme that has driven up the price of fuel to
fight alleged climate change.
Of the almost 39 billion dollars in fuel taxes that the French government
hauls in, only 7.2 billion will go to environmental measures.
The protesters in France are demanding that Macron resign.
Anti-carbon tax protests are now taking place in Belgium, Italy, and here in
Canada.
—-
SANTA FEEDS REINDEER
Santa Clause is online from now until Christmas, people around the world can
watch St.Nick, live, feeding his reindeer.
The Reindeer Cam from the Two Rivers Wildlife Park officially went live
yesterday online at Nova Scotia Webcams. Twice a day anyone watching can see
Santa Clause feeding trainee-reindeer at one of Santa's reindeer-in-training
outposts.
The Jolly man in red also takes time to check his mailbox while he's at it.
You can catch Santa feeding the reindeer online everyday at 10:30am and again
at 3:30 in the afternoon.
—-
SPORTS
The Oilers were the only Canadian team on the ice in a light night in the
NHL, losing 4-1 to Dallas.
The Raptors lost 106 to 103 to the Nuggets in the NBA.
The Eagles beat Washington 28-13 in the Monday Night Football game.