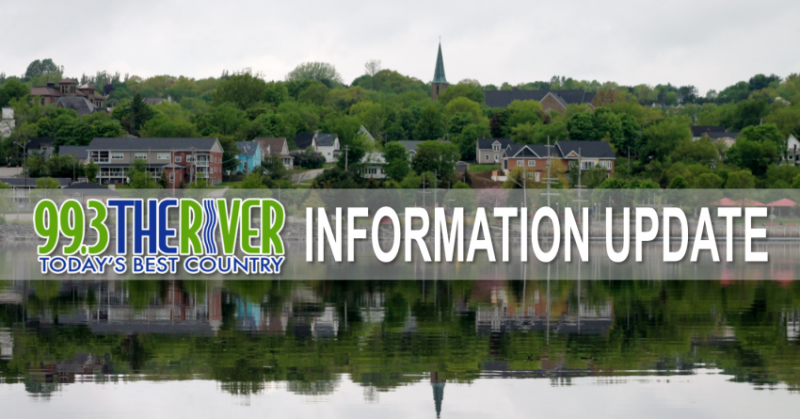 99.3 The River News – Dec. 24, 2019
(FROM MBS NEWSROOM)
SENTENCE
A Miramichi man has been sentenced to six and a half years in jail for
multiple thefts, break-ins and other offenses.
The Leader reports …. 36-year-old Murdock Henry Nicholson was sentenced
after previously pleading guilty to the charges earlier this month.
Nicholson admitted to stealing a wallet and phone from an acquaintance,
stealing a generator and other items during a break in, and attempting to rob
the Mill Pub.
All of the offenses occurred in June and July.
Nicholson had 13 prior convictions before being sentenced to just over six
and half years for the offenses last summer.
—-
OCULAR MISSES
The province missed screening over 18-hundred tissue or ocular donors because
of a lack of people to do the testing.
According to CBC …. the missed potential donors could have translated into
74 actual donors for tissue or ocular donations such as corneas, tendons and
bones.
Concern over the lack of service came to light after one of the four teens
killed in a Easter weekend crash in Miramichi was unable to have his tissues
donated due to staff unavailability.
Avery Astle's mother Michelle says the numbers prove the province is failing
families and needs to do better.
—-
LT GOV FRENCH
The New Brunswick Acadian Society is challenging the appointment of Lt.-Gov.
Brenda Murphy because she is not bilingual.
The society filed an application with the Court of Queen's Bench to require
the position to be fluent in both of the provinces official languages…
english and french.
The application also calls for the cancellation of Murphy's appointment but
the society says the goal is more to have the regulations changed.
The lieutenant-governor for her part says she remains committed to improving
her french.
Government officials have not filed a response to the application yet.
—-
KOREA GIFT
A new satellite image of a factory where North Korea makes military equipment
used to launch long-range missiles shows the construction of a new structure.
The release of several new images from Planet Labs comes amid concern that
North Korea could launch a rocket or missile as it seeks concessions in
stalled nuclear negotiations with the U-S.
North Korea has warned that what "Christmas gift" it gives Washington
depends on what action the Trump administration takes.
—-
BC EARTHQUAKES
A string of increasingly stronger earthquakes have rocked the northwest end
of Vancouver Island.
Earthquakes Canada says the first tremor yesterday morning measured 5.1, the
second had a magnitude of 5.6, the third reached 5.8 and the fourth of the
five was the largest at 6.0.
Andrew Schaeffer, a seismologist with Earthquakes Canada, says there were no
tsunami warnings and no reports of damage or injuries.
—-
SPORTS
In the NHL…
The Leafs downed Carolina 8-6.
—-
The Flames were shutout by Minnesota 3-nothing.
—-
The Senators over the Sabres 3-1.
—-
The Habs beat the Jets 6-2.
—-
The Canucks doubled the Oilers 4-2.
============
On the NBA hardwood….
The Raptors lost in OT to Indiana 120 to 115.
============