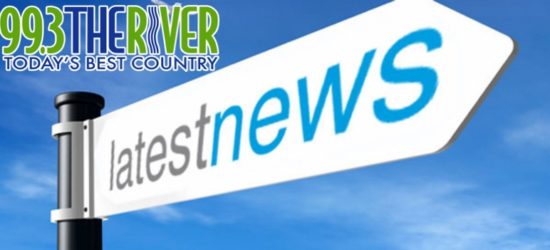 99.3 The River News – Dec. 21/18
Cities and Higgs
The Cities of New Brunswick Association wants more dialogue between it and
the new Higgs Government in the New Year.
Miramichi Mayor Adam Lordon, chair of the Association, has issued a
statement, according to the Leader, that members are concerned about the
government cancelling a number of major projects in the capital budget,
saying they were blindsided. Those projects include the New Brunswick Museum
in Saint John, construction of a $90 million Route 11 bypass from Glenwood to
Miramichi.
Lordon said these decisions have a direct impact on the municipalities where
the projects were expected to take place. He says they want better
communication in the fuiture because the province's eight cities are the
economic engines of the province.
—-
CIVIC CENTRE
Miramichi's budget passed this week includes money for upgrades at recreation
facilities in the city.
The Leader reports $185,000 will be spent on repairs and upgrades at the
Civic Centre, including renovating the washrooms and showers, new lighting,
and replacing the cooling tower. An additional $120,000 has been set aside
for a new zamboni.
$280,000 has been set aside for improvements to Memorial field in Newcastle,
ioncluding installation of lighting for night games. The work is designed to
make Memorial Field suitable for high level competitive baseball so the city
can close down Cardinal Field on Beaverbrook Road.
—-
HIGGS ON TRANSFER PAYMENTS
Premier Blaine Higgs fired a verbal shot at the Trudeau Liberals by saying
the feds should cut equalization payments to force provinces to develop
resources such as shale gas.
Higgs added that the current system gives Quebec billions of dollars in
transfer payments, but they say "no" to important national projects like the
Energy East pipeline.
That pipeline would have carried western crude oil to an export terminal in
Saint John.
Quebec gets 70 per cent of transfer payments.
—-
CARBON MONOXIDE
New Brunswick health officials are stressing the importance of installing
proper carbon monoxide detectors as we head into winter.
At least 50 Canadians a year die of carbon monoxide poisoning.
The gas is odourless and tasteless, and particularly dangerous if you're
sleeping.
—-
ACADIAN FUNDING
The federal government has announced new funding to support an Acadian
governance project in northern New Brunswick.
Senior regional M-P Dominic LeBlanc, the Minister of Intergovernmental
Affairs, announced the 776-thousand dollars in Caraquet.
The funding will provide tools and support to the New Brunswick Acadian and
Francophone community to carry out municipal consolidation projects to
improve French-language services.
—-
Language commissioner
The official languages commissioner has been listening to the politicians
this week talking about bilingualism in the ambulance service. He says the
changes announced tuesday by Health Minister Ted Flemming should not go ahead
because they compromise the respect of language rights…and Michel Carrier
says he's been assured by the Higgs government that they will no proceed,
according to CBC.
A judicial review is underway of an arbitrator's decision. Carrier also
disputed Flemming's claim that loosening the rules will speed response times.
He pointed out other provinces that don't have bilingualism requirements are
experiencing paramedic shortages because of working conditions and wages.
—-
FROZEN BOUYS
The Coast Guard has issued a warning to to snow mobilers after its
navigational bouys froze in the Miramichi River. The Coast guard says the
navigational aids for mariners are now stuck and can't be removed, posing a
hazard for those who use the river as part of snowmobile trail system The
Miramichi Snowmobile Club has been notifed and they've agree to attach
flagging tape on the bouys to help make them more visible – they none the
less posse a significant risk and the Coast guard is asking snowmobilers to
be aware of the bouys and excercise caution.
—-
POLICE REPORT
Two young men were arrested after an assault on a tenant of the Sweeney lane
complex tuesday.
Miramichi Police and paramedics responded to the call after a 43 year old man
was assaulted with a weapon…not a gun. A short time later police arrested
two men, aged 18 and 20 on chargves of assault with a weapon and break and
enter. The investigation is continuing.
—-
ACOA CASH
A Miramcihi company is getting more than $316,000 from Ottawa to develop
software for home health care services.
The ACOA money for Unum Health Incorporated was announced by Miramichi-Grand
Lake MP Pat Finnigan. Unum Health will use the funding to develop sotware for
use by home health care workers. Caregivers would use the app on their phones
or tablets to check off duties performed and record their daily activity with
clients. That information would also be available to a client's other health
care providers.
—-
VOLUNTEER HONOURED
A young Miramichi woman is getting national recognition for her leadership in
volunteerism.
19-year-old Sue Duguay, a Universite de Moncton student, won the Emerging
Leader award for the Atlantic Region at the Canada's Volunteer Awards earlier
his month. Duguay was honoured for her work both in New Brunswick and
francophone communities across the country. She became president of the young
francophones of New Brunswick at just 16 and later became vice-president of
the national federation of young francophones.