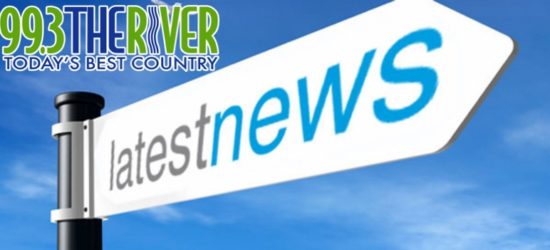 99.3 THE RIVER NEWS – DEC. 20/17
(ALL NEWS STORIES PROVIDED BY MBS NEWSROOM)
CANNABIS STORE
The Gallant Government has provided an update on which of its pot shops will
be open in time for legalization next summer.
The government says 11 store locations have been awarded through the tender
process, and tenders for nine remaining sites have been re-issued.
The locations set to open in July include one in Miramichi – that Cannabis NB
location will be at 2540 King George Hwy. That's the commercial space where
there's currently a Shoppers Drug Mart and a few other smaller retail stores.
Tenders have been re-issued for other locations in Edmunston, Sackville,
Campbellton and Tracadie, and the government says those are expected to be
open by September 2018.
—-
EI FRAUD
Two men will be back in court in the New Year after being arrested in an
Employment Insurance scam on the Esgenoôpetitj First Nation.
The case was adjourned by the judge yesterday with the two men ordered to
return to court January 15th to enter pleas.
40-year-old Mark Simon is charged with fraud over $5000, forgery and
obstruction of justice. 54-year-old Ludger Savoie of Bathurst is charged with
obstruction of justice.
The charges were laid after a two year investigation into altered employment
records on the Esgenoôpetitj First Nation which are alleged to have bilked
Service Canada out of $450,000.
—-
Kettle campaign
Just days to go before Christmas and the Salvation Army Kettles aren't very
full. Matter of fact, they are way short of their fundraising goal in
Miramichi, as they are across much of Canada.
Maj. Debbie Hilliard told the Leader that as of yesterday they were $23,000
short of their goal of $70,000. Previously, Hilliar said there's been a 110%
increase in the number of people relying on the services of the Salvation
Army. Food expenses have almost doubled since 2015.
Salvation Army units across the country have been experiencing similiar
problems with not nearly as many people dropping cash in the kettles they way
they used to. Some think it's because people aren't carrying as much cash
with them deferring to debit and credit cards.
—-
TURKEY DRIVE
Miramichi residents have answered the call and 300 families in the area will
be getting a Christmas turkey after all.
The 16th annual Rotary of Chatham Turkey Drive got off to a slow start this
year…but after an urgent plea and an extended deadline the drive has
collected 326 holiday birds, surpassing it's goal of 300.
—-
ICE RESCUE
A man was rescued off an ice flow in the waters off Lemeque Island Monday
night.
RCMP were called about someone yelling for help off Point-Canot around
7:00pm. The Mounties could hear him yelling but had trouble initially
locating him. A search and rescue plane was called in and finally spotted
him. The 48 year old man was rescued by a fire department boat and brought
safely to shore….cold but otherwise okay.
RCMP say the man went out fishing when he got trapped on the ice.
—-
TRAFFIC LIGHTS
Santa has delivered new lights to a notoriously dangerous intersection in
Miramichi just in time for Christmas.
The city has installed new traffic lights at the 'Boston Pizza' interesection
in Douglastown. The lights are now operating at the entrances to the two
strip malls on Douglastown Boulevard where there have been a number of
accidents over the years.
Miramichi set aside $200,000 in its budget and worked with the private owner
of the strip malls to find a solution to make the interesection safer.
—-
Don't give pets for xmas
If you are thinking about giving your kids a pet for Christmas…you should
probably give it a second thought. That's the message from Jennifer
Arsenault, shelter manager of the Miramichi SPCA.
Arsenault told the Leader the idea of adopting a dog or cat at Christmas
comes from a good place…but many people don't realize how much work they
require. They need a lot of training as well as spaying and neutering and
within a year many animals that are adopted end up back at the shelter
because the owners didn't realize how much work it would take in
training…especially with puppies.
—-
SPORTS NOON
NHL action tonight sees the Leafs in Columbus. The Flames host the Blues.
In the NBA…the Raptors are in Charlotte. The Celtics host the Heat.